Plans to expand Labour's ruling body have been approved despite faced bitter criticism after activists who claimed votes were being "gerrymandered" and "rigged" against Jeremy Corbyn.
Amid heated scenes in the conference hall in Liverpool, the move to create two new extra places on the NEC were endorsed as delegates and big trade unions split over the issue.
But in a major boost for the Left, conference also backed a rule change to ensure it could in future cherry pick parts of policy documents for key votes - a move that will ensure further lengthy debates at future conferences.
During today's debate, one delegate was booed for not supporting Corbyn, while another declared "I'm a militant, a militant for democracy!"
Young Labour representative Max Shanly slammed the NEC as being stuffed with MPs and peers "who are not accountable to this movement!"
'Moderate' party members believe that the new places for Scottish and Welsh representatives will help to shift the balance of power on the NEC towards a 'Corbyn-sceptic' majority.
But backers of the Labour leader, including Unite's Len McCluskey, are furious that the extra NEC seats will be appointed by party executives rather than directly elected by rank and file members.
Scottish Labour leader Kezia Dugdale, a backer of Owen Smith in the leadership election, is determined to take up the Scottish NEC place herself, while the Welsh Labour party is set to also appoint a Corbyn critic.
Some activists were even more angry that the NEC and conference arrangements committee decided not to allow individual votes on the rule change, instead putting them all in a take-it-or-leave-it package.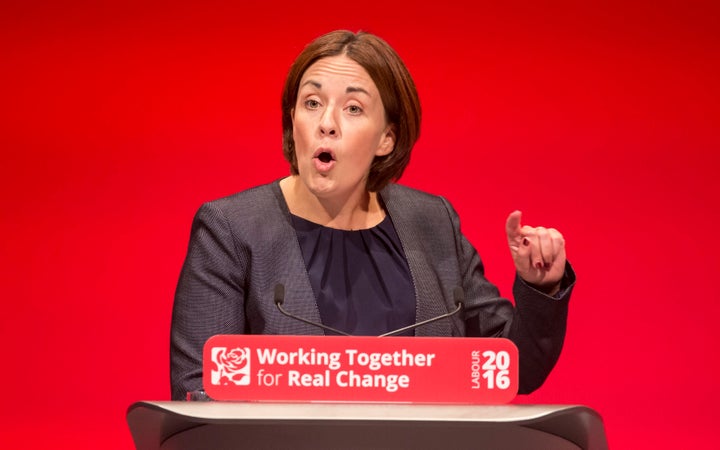 Shanly was one of several to get on the platform to denounce the move as "anti-democratic".
"The package going forth will gerrymander the NEC, and allow for the decision made at the weekend to be vetoed by Parliamentarians who are not accountable to this movement!" he said.
"This party needs to have a debate and the platform are attempting to rig the discussion by not allowing those who are opposed to the rule changes to come up here and make the arguments because they know that they don't have responses to our arguments."
Leigh Drennan North West Young Labour: "I shouldn't have to support what is effectively a stitch up by the NEC".
David Flack of Rayleigh and Wickford Labour Party added that he was "appalled at the gerrymandering and the lack of democracy that's gone on in our party". He declared: "Comrades I'm a militant. I'm a militant democrat".
Another delegate, Steve Walker, attacked the move by "an NEC that's composed of a significant number of people who've been voted out and will be leaving at the end of this week, to try to rig the deck afterwards."
The new NEC installed this week will feature six new representatives for local Labour parties, all backed by Momentum. The outgoing NEC includes two 'moderates' voted off this summer.
Corbyn himself had asked the NEC to delay the vote on the rule changes amid concerns from his supporters that he was being outmanoeuvred by deputy Tom Watson and others, but was defeated repeatedly in private meetings.
The row spilled over on Tuesday morning after leader of the TSSA rail union Manuel Cortes tried one last time to have the rule changes voted on separately.
At one point, leftwing NEC member Christine Shawcroft took to the conference stage to interrupt proceedings to insist on a 'card vote' rather than a show of hands.
But she was overruled by NEC chair Paddy Lillis and the conference decided the package had to be voted on as a whole.
One delegate from Dwyfor Meirionnydd constituency Labour party also said "the elephant in the room" was Tom Watson's plans for Shadow Cabinet elections, complaining that conference was not allowed to vote on them.
He said: "If we compare a general election to a boat race, with Theresa May as cox of one boat and Jeremy Corbyn is the cox of another, then if half of Jeremy Corbyn's team are rowing in the opposite direction, the boat will sink and we all suffer."
One young delegate - Matthew Van Rooyen from Bridgend in Wales - was booed when he suggested he hadn't voted for Corbyn, and called for the conference to get on with the rule changes.
Lillis told the conference "there were some individuals booing there, be respectful".
Another delegate said that the whole row "makes us look self indulgent and quite dysfunctional" for "having a debate about having a debate".
When the card vote on the NEC rule changes was held, it was carried. The details of the result will be revealed on Wednesday morning.
Moderates were delighted by the vote, as it came within minutes of Tom Watson's rapturous reception on the conference floor.
But the centrists suffered a significant defeat minutes later, when conference backed a long-held plan of the party's Left to unpick policy documents.
The Sheffield Heeley CLP amendment, which was carried, states that "Conference has the right to refer back any part of a document without rejecting the policy document as a whole..."
Party insiders said the change - passed after a narrow vote - will now guarantee that future party conferences will be dominated by rows as each individual policy can be voted on separately rather than as part of a package.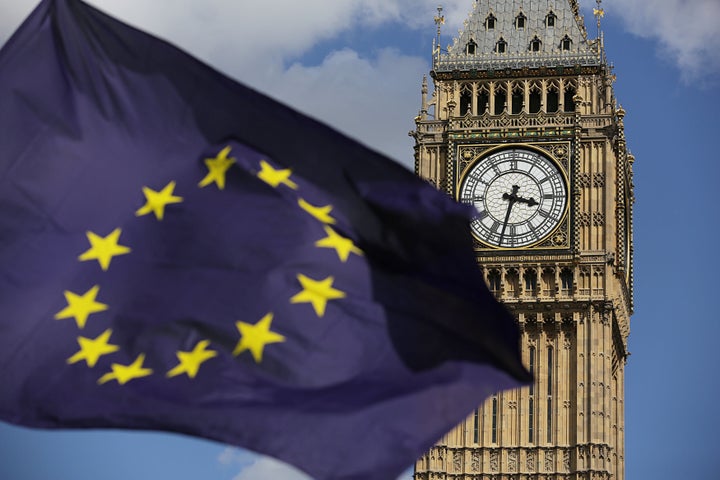 In a separate move, the NEC met on Tuesday evening and put out a statement clarifying that party policy was not to back a second EU referendum.
Due to an error in compositing, a motion was passed in the economy debate on Monday which suggested official policy was to support a fresh plebiscite on Brexit.
But the NEC put out a statement: "Conference policy on Brexit has been misinterpreted in some reports as committing Labour to a second referendum on UK membership for the EU, so for the avoidance of doubt we want to make clear that it is not our policy.
"We have called for the government to be transparent and inclusive in their process and to respect rights at work and other protections that the EU provided. Those issues will be our focus in holding the Tory government to account."
Popular in the Community