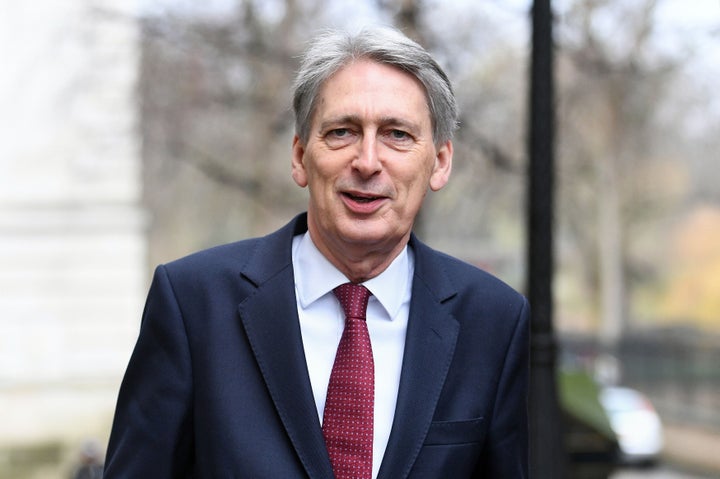 Labour has blasted Philip Hammond as "shameful" for "boasting" that he and fellow Tory MPs did not have money troubles.
Hammond, who is reported to be worth in excess of £8million, reportedly told his colleagues that unlike younger voters, they did not have to worry about mortgage payments and saving for retirement.
Labour's Shadow Chancellor John McDonnell told HuffPost UK: "It is shameful that the millionaire chancellor Philip Hammond feels comfortable boasting about how he and Tory MPs have never had more money in the bank, while cutting the pay of nurses, teachers and police officers.
"He is already thought to be one of the richest MPs in parliament and in March he point-blank refused my request to publish his tax return. He should come clean and tell us what he earns and from where."
"This Tory Government is completely divorced from the reality of the majority of people's lives. They have enriched themselves and a privileged few while inflicting austerity on the many."
His comments came as hundreds of nurses descended on Parliament to protest over low pay, with the Royal College of Nursing warning strikes could take place if a "change of direction" is not announced this Autumn.
Nurses taking part in the protest told HuffPost UK the comments were "absolutely astonishing".
Hammond was also said to have delivered "barbed" criticism of how Theresa May ran the General Election at the 1922 meeting, quipping the economy was only mentioned "on the rare occasions I was allowed to go out talk in the campaign."
The Chancellor, who was heavily rumoured to be facing the sack if May had increased her majority in June, also took aim at Labour during the meeting.
"If you want to see what a Corbyn Britain would look like, then get on a plane to Caracas," he is reported to have said.