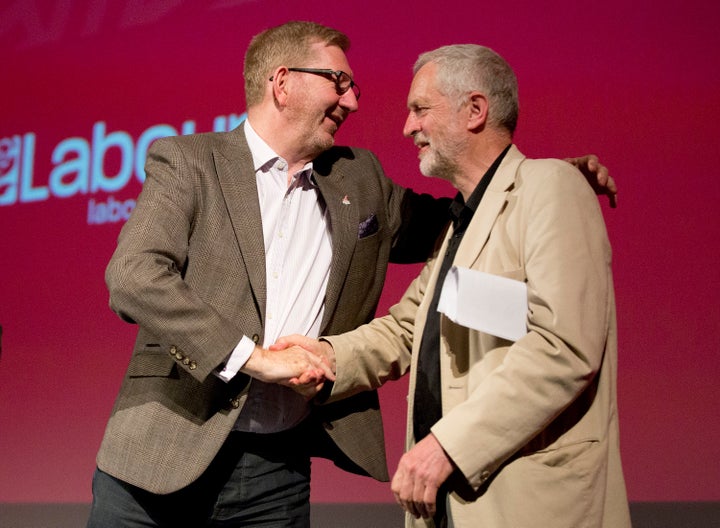 One of Jeremy Corbyn's most loyal supporters has called for an end to Labour's historic links with trade unions, claiming they are "actively opposed" to grassroots party members.
NEC member and Momentum director Christine Shawcroft risked a huge row after declaring that union barons and their allies "stick it to the rank and file members, time after time".
"It's also time to support disaffiliation of the unions from the Labour party. The party belongs to us, the members," she wrote in response to a Facebook post.
Shawcroft told HuffPost that she was not speaking on behalf of Momentum and had acted in 'the heat of the moment'. Her post was deleted on Wednesday.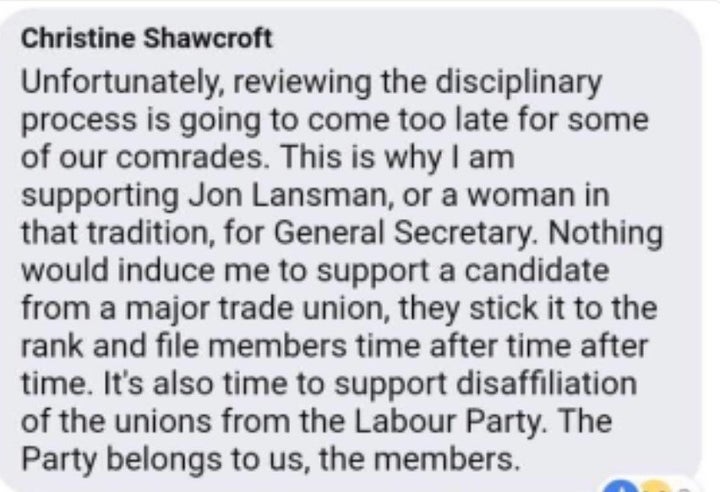 But her remarks laid bare the simmering tensions between some on the Left and the bigger unions after rows over NEC disciplinary hearings on anti-semitism, sexism, racism and bullying, as well as splits over Parliamentary selections and wider policy on Trident and other areas.
They also come amid an increasingly fierce battle between Unite official Jennie Formby and Momentum founder Jon Lansman for the post of Labour's general secretary.
Shawcroft, who chairs the NEC's powerful disputes committee, said she was supporting Lansman because "nothing would induce me to support a candidate from a major trade union".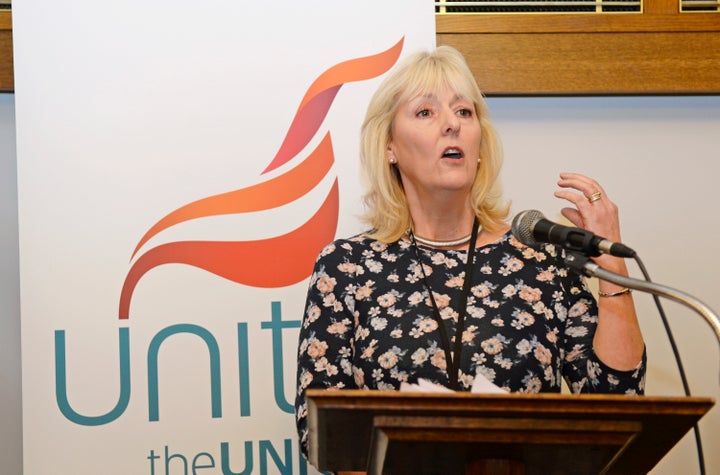 Formby is seen as the favourite to succeed outgoing general secretary Iain McNicol and has picked up the support of Shadow Chancellor John McDonnell and several MPs and Shadow Cabinet ministers.
Shawcroft is understood to have expressed her frustration with union 'stitch-ups' in the past, and in recent months told one Momentum meeting it was time to deal with the union issue once and for all.
Her outburst on Facebook came after fellow NEC member Darren Williams expressed his frustration that the disputes committee had voted on Tuesday – with union support – to refer several cases of alleged anti-semitism, racism, sexism and bullying for a full disciplinary hearing.
HuffPost understands that Momentum-backed NEC reps objected and wanted those accused to be issued with formal warnings rather than a route to explusion. But the rest of the committee heavily supported disciplinary inquiries.
On Wednesday, Shawcroft told HuffPost that she had been advised to take down her Facebook remarks because Lansman did not want Momentum associated with them.
She insisted that she was not speaking on behalf of Momentum or of Lansman.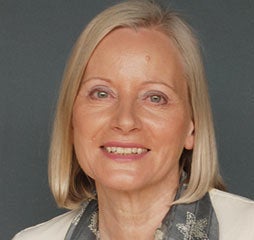 "It was just a bit of a heat of the moment thing, a personal one. Nothing to do with Momentum whatsoever. I'm just a committee member for Momentum, it's not like everything I do or say has to be seen through that prism," Shawcroft said.
"I don't speak for them or tell them what to do. I'm just a member, same as anyone else."
A spokesman for Jeremy Corbyn picked up on Shawcroft's remarks to HuffPost.
"As I understand it, the comments made by the person you are talking about were a heat of the moment remark. She has said that herself, she has deleted the comment," he said.
"There is almost no one in the entire Labour party who supports any kind of breaking of the link with the trade unions. Even to say it's a minority view would be exaggerating it, it's a completely marginal view that has no support whatever.
"I don't think it even represents her view, let alone the views of the vast majority of Labour party members."
Shawcroft still faced a backlash for her remarks, with Unite's Len McCluskey, GMB union boss Tim Roache and Unison's Dave Prentis all attacking her stance.
Roache tweeted "anyone who thinks the unions don't have a role in the party we built and have stood by through thick and thin, should ask themselves if they're in the right place".
Labour MP John Mann suggested that Shawcroft should quit her seat on the NEC.
Shawcroft won't be seeking re-election to the NEC this summer but following her remarks on unions there was speculation that she could be asked to step down as chair of the disputes panel.
However, she told HuffPost that she would not be quitting. "I'm going to serve the rest of my sentence," she joked.
A Momentum source pointed out that the group was proud of its links to unions and worked with the CWU, TSSA and Baker's Union closely as its own affiliates.
"The unions were central to the formation of the Labour Party, and every day they represent millions of people fighting for better rights at work," a source said.
"We firmly support Labour's trade union link, and hope to see more unions affiliate in the future.
"From running digital campaigns in support of striking McDonalds workers to making viral videos highlighting Tory cuts to public services with the CWU and the TSSA - we believe Labour is strongest when trade unions and member organisations work together closely."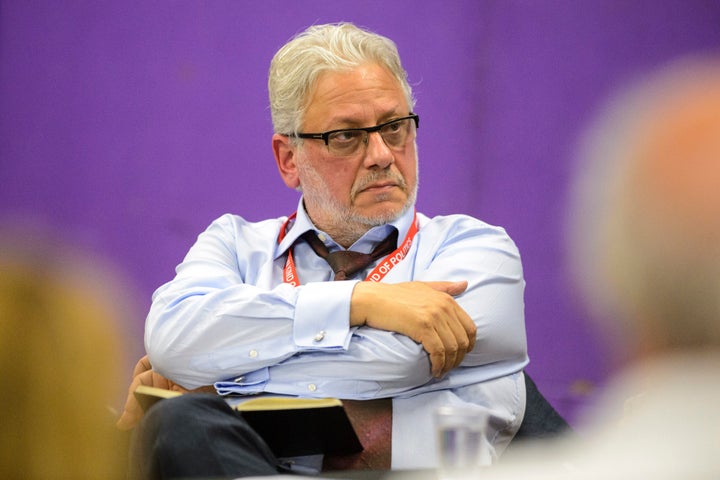 Unite has been quietly confident that the NEC is more likely to back Formby when it picks the general secretary later this month. Momentum-backed NEC member Rhea Wolfson has recently come out to support her, rather than Lansman.
In what appeared to be a further dig at Formby on Facebook, Shawcroft said "so-called Left unions" frequently vote with 'the Right' on the party's ruling National Executive Committee (NEC) "or abstain, or go to the toilet at crucial moments".
One source told HuffPost UK that Formby left the room for a 'comfort break' during some disciplinary decisions in its disputes committee meeting on Tuesday.
Several Momentum-backed NEC members felt there was still a lack of natural justice for those accused of anti-semitism and the party's Organisation sub committee later discussed a possible review of the system.
Related