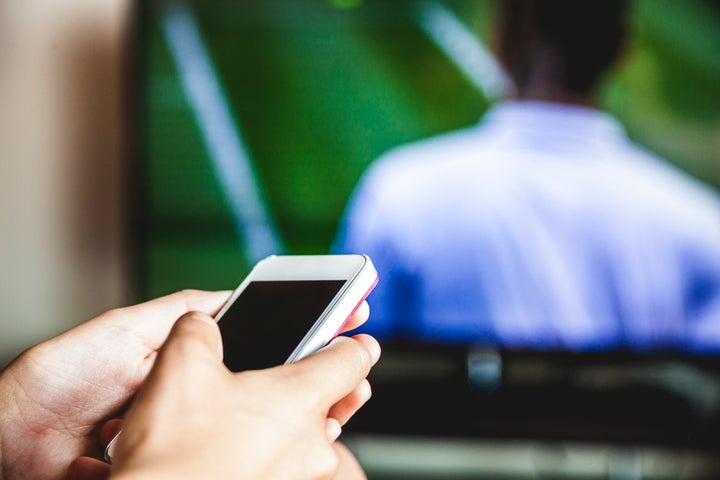 A Labour government would introduce a "whistle to whistle" ban on gambling ads during live sport in a bid to tackle the "public health emergency" of problem gambling.
Setting out a raft of new policies to overhaul gambling in the UK, Labour's deputy leader Tom Watson vowed on Thursday to block gambling adverts during live matches, with an additional ban in place for a certain amount of time before and after games.
"Problem gambling is Britain's hidden epidemic and we must treat it as a public health emergency," said Watson, who is also the shadow digital, culture, media and sport secretary.
"Current gambling regulation is not up to the job of protecting addicts and those at risk of addiction."
A report by the Gambling Commission published last year revealed that there are more than 400,000 problem gamblers in the UK, with a further two million at risk of developing an addiction.
"Gambling companies have to take more responsibility for harm caused by their products and contribute more to research and treatment," Watson added.
"We must also face up to the negative effect the explosion in gambling advertising has had and act accordingly.
"The refusal of the current government to address any of these issues is letting problem gamblers and their families down."
Watson's calls follow a year-long consultation into problem gambling by Labour.
According to a study by Goldsmiths University, gambling advertising spiked by 600% between 2007 and 2013.
Meanwhile, it has been revealed that football fans were exposed to almost 90 minutes worth of gambling ads during the World Cup.
As part of the Labour's plans, addicts would be able to block gambling transactions on their debit and credit cards, with the party calling for a complete ban on credit card betting over fears it encourages "debt-fuelled" gambling.
The policy has been backed by safer gambling charity GambleAware, who called the opportunity to gamble on the basis of credit "fundamentally wrong".
The organisation has also voiced its support for Labour's pledge to introduce a mandatory levy on gambling operators, forcing the industry to donate 1% of its gross gambling yield to the research and treatment of problem gambling.
However, rules banning gambling ads during live sport would not apply for sports "intrinsically linked" to betting such as horse-racing.
Chris Skidmore MP, Conservative Vice Chairman for Policy, said: "Labour liberalised the gambling market when they were in power, and have admitted that they were wrong.
"We are correcting Labour's mistakes – ensuring tighter rules on gambling advertising, increasing protections around online gambling, launching a multi-million pound awareness campaign, commissioning research on the harms of problem gambling, and slashing the maximum stake on fixed odds betting terminals, which were introduced under Labour.
"This Conservative government is working to build a fairer society and ensure the most vulnerable are protected."
The Department for Culture, Media and Sport has been approached for comment.