Lady Gaga's fifth studio album, Joanne, finally gets it worldwide release today (Friday 21 October) and it's a huge musical departure for Mother Monster.
Gone are the OTT musical theatrics, EDM beats and vocoders, to be replaced by something a lot more stripped back and country-tinged.
Or to put it another way, she's ditched the meat and embraced the rhinestones.
Yep, it's all change again at Gaga HQ, but what have the critics made of her new direction? The reviews are in...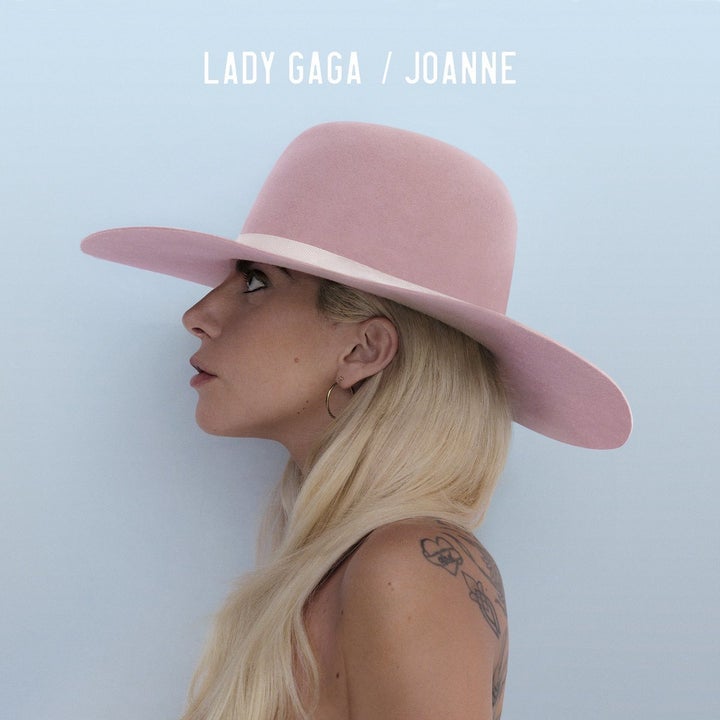 Joanne is Lady Gaga's way of drawing a line, at least for now, under the perception of her as the girl with the lobster on her head. It's a brave move, making a record that's mostly about the interior rather than the exterior. Gaga's huge voice adds a self-protective veneer, as does the presence of the other musicians, but at least she's done the groundwork for future albums that might show her with true transparency. Joanne stumbles a bit, and will be received with bafflement by everyone other than hardcore Little Monsters, but you can't help admiring her boldness.
This Mark Ronson-co-produced effort effectively abandons the electropop dance arrangements of Artpop in favour of more stolidly rockist fare, as if pursuing rock'n'roll authenticity. And to a certain extent it works, especially when Josh Homme's on hand to lend gritty riffing and imaginative lead lines to some tracks.
With big songs and big production, Joanne certainly sounds like the business. Yet while its modernity is expressed by mixing and matching genres or adding digital zing to familiar tropes, for all its bravura exuberance and pop slickness it is old fashioned to its core. Put it this way: Robbie Williams would be pleased as punch with this album, Drake and Rihanna … not so much.
This could be the point where she wins vanilla America back with a collection of serious, well-crafted songs that contain the DNA of past greats. Or with the lobster hat removed to reveal someone more straightforward, it could be the moment where we lose interest altogether.
Joanne is her most cohesive, focused and mature album to date. And while 70s-tinged adult contemporary pop might not be what everyone wants from such a force-of-nature superstar, it's a sound which, perhaps surprisingly, feels like a natural fit.
The stripped-down Joanne isn't daring or radical — it's logical, a rejoinder to her past and also to the candy-striped pop that surrounds her. But while Joanne is elemental, nothing about it is bare. Instead, it's confused, full of songs that feel like concepts in search of a home, small theater pieces extruded from other imaginary productions and collected in one miscellany bin. It's naïve in its use of roots music and rock as signifiers of something true — as if the excess of years past wasn't, somehow, its own form of sincerity. Most frustrating, it careens from high-intensity to low, from one aesthetic to another, with lyrics that begin at trite and move somewhere quite dimmer.
Joanne isn't Lady Gaga's country album. But perhaps it should've been. It still bears traces of Gaga's hit-making past, and is being marketed as such, in lead singles Perfect Illusion and A-YO. But the rest of the album tells a different story, one of an artist stripping away the theatrics that have accompanied the rest of her releases for a collection of songs colored by country and western, invoking the genre's familiar specters of trouble-causing cowboys, independent women and God.
The war between what Joanne wants to be and what it needs to be is a constant. It wants to be — and frequently is — a clever post-Shania amalgam of country grit, dance-pop gloss, and folk balladry. Gaga shouldn't have had to reference familiar sounds to just to appease old fans — 2016 has seen its share of risky, take-it-or-leave-it releases from major artists, and Joanne might have benefited from some of the same fearlessness. But there's also some wisdom in stashing catchy little insurance policies throughout an album reckless enough to push a string of pop-country jams on the EDM kids.
Aside from being the fifth studio album by one of the world's most talked-about popstars, Joanne is here to prove a bigger point. On Joanne, Lady Gaga hangs up her Mother Monster hat, and instead - with the help of Mark Ronson throughout - peels back the layers to unveil the human being beneath the superstar sheen.
With Gaga's newly stripped-down image and rootsy musical palette, Joanne would have made for a more logical evolutionary follow-up to 2011's rock-tinged Born This Way. But while she may have eschewed the outlandish costumes for now, Gaga has merely replaced them with a different kind of pretense.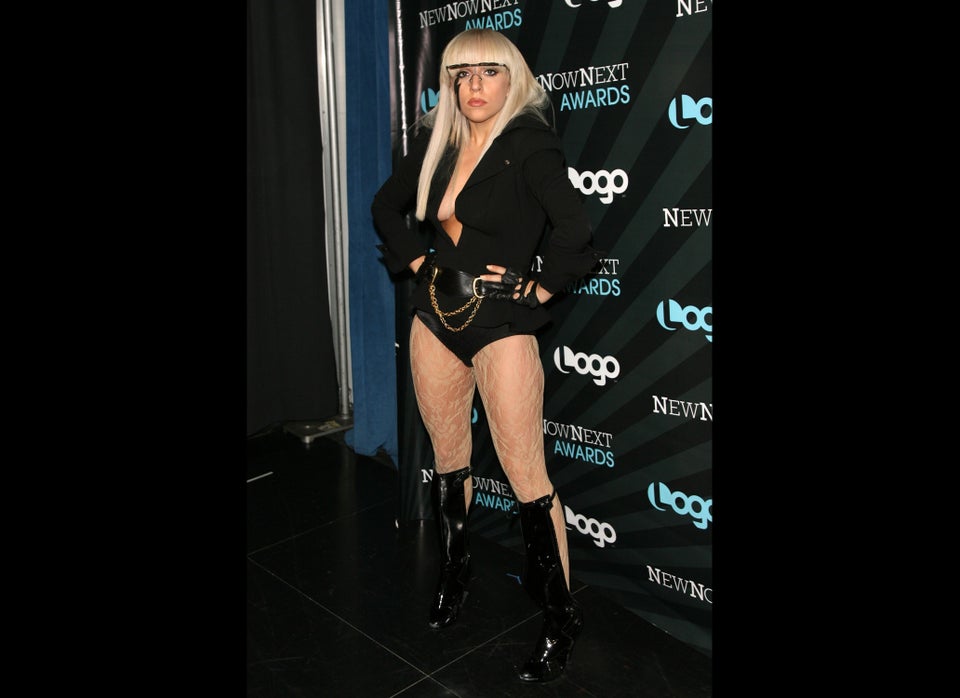 Lady Gaga Style Evolution