Lana Del Rey has clarified recent comments she made about Donald Trump and the US Capitol riots, after facing a backlash online.
The Norman Fucking Rockwell singer was interviewed by Radio 1 presenter Annie Mac earlier this week, when she was asked for her thoughts on the current political climate in America.
"He's got delusions of grandeur," she added.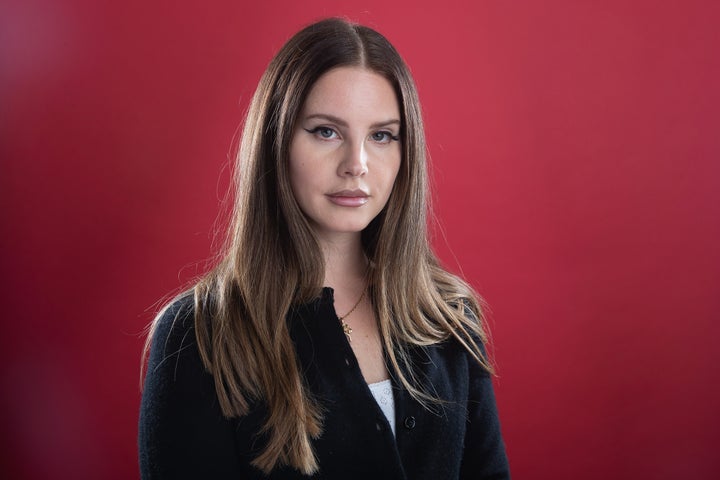 Lana also commented: "The madness of Trump... As bad as it was, it really needed to happen.
"We really needed a reflection of our world's greatest problem, which is not climate change but sociopathy and narcissism
"Especially in America. It's going to kill the world. It's not capitalism, it's narcissism."
After her comments started circulating on social media, and were picked up by various media outlets, Lana spoke out on Tuesday evening to clarify what she actually meant, accusing reporters of taking her quotes "out of context".
In a string of tweets, she wrote: "Just to take a moment to say that what I was describing w the bbc was that Trump is so significantly impaired that he may not know what he was doing due to his significant lack of empathy and the wider ranging problem is the issue of sociopathy and narcissism in America.
"I'll say it again I don't appreciate the larger magazines taking my well-intentioned and believe it or not liberal comments out of context. It's actually what I sing about quite often. It's what I've been condemned for saying. You can listen to the entire interview."
She also posted a minute-long video, in which she said: "I just want to talk about a couple of things, some of the articles that are coming out today about me thinking that Trump didn't mean to incite the riots."
"I get it," Lana continued. "I have something to say, and I don't just show up giggling and talking about my hair and my makeup.
"I was asked directly political questions for over 40 minutes by the BBC Radio 1, and I answered them. And I said, when someone is so deeply deficient in empathy, then they may not know that they're the bad guy. And that may be a controversial opinion, but don't make the controversy that I don't think he meant to incite a riot. That's not the point, is what I was saying.
"The general point is the wider ranging issue of sociopathy and narcissism that's being reflected in our government right back to us. And what we've seen in the pandemic is the second epidemic, and I talked about his for 10 minutes.
"I said to Annie Mac, this is the takeaway for me, we've seen violence within the household increase… throughout every county of America. 911 calls going up 300% because of issues of delusions of grandeur between one partner or another. And the violence that stems from that and the chaos."
Last year, Lana found herself at the centre of controversy on a number of occasions, most notably after posting a statement on Instagram suggesting a number of her peers had been rewarded for singing about themes that she'd been criticised for in the past.
When many pointed out that the majority of the artists she'd singled out for their success – including Beyoncé, Nicki Minaj and Doja Cat – are women of colour, the singer came under fire online, later denying accusations of racism.
Lana later insisted the mask in question – which can also be seen in the music video for her new single Chemtrails Over The Country Club – "had plastic on the inside".