Lateral flow tests for Covid 19 have been rolled out across the UK in various settings – from cities to universities and care homes.
At a press briefing on February 15, Boris Johnson hailed lateral flow tests as a possible "route forward" for reopening businesses that form "parts of the economy we couldn't get open last year".
"You are already seeing lots of businesses using the potential of rapid, on-the-day testing as well," he said. "I think that, in combination with vaccination, will probably be the route forward."
Promising results in 30 minutes without the need for a laboratory analysis, the tests are touted as a key way of identifying asymptomatic cases of coronavirus – which are thought to impact one in three people with Covid-19 – in the UK.
But they've also come under fire for their accuracy. Here's what you need to know about them.
What is a lateral flow test?
The PCR (polymerise chain reaction) swab tests used by the NHS – where a sample is sent off to a laboratory and returned within 48 hours – are currently only available for those who display symptoms of coronavirus.
The lateral flow antigen test, also in use in the UK, is a type of molecular test that can detect an active infection – including in very infectious people and asymptomatic people.
These tests contain antibodies that bind to proteins on the surface of the virus if it is present in a sample. If someone has a positive result, this will show up on the test kit itself – a bit like a pregnancy test.
The main benefit is that lateral flow tests don't need to be sent off to a laboratory to be analysed, with most results generated in under 30 minutes. They are also cheaper and therefore more suited to mass testing than PCR tests.
Public Health England (PHE) has confirmed that lateral flow tests can still detect the new Covid-19 'Kent' variant, which is on the rise in the UK.
How reliable are they?
There appear to be a few different outcomes from initial trials of lateral flow testing. Health secretary Matt Hancock previously said the tests, produced by the US company Innova, identify around 70% of those who are infectious.
When healthcare workers did the tests, the accuracy dropped to 73%. And when carried out by self-trained members of the public, this fell to 58%. Real world data suggests that this figure is probably even lower.
Pilot data from Liverpool, which trialled the lateral flow tests on a city-wide basis, revealed they detected 48.89% of Covid-19 infections in asymptomatic people when compared with a PCR swab test that was sent off to a lab. These results were published by the Scientific Advisory Group for Emergencies (SAGE).
Dr Alexander Edwards, associate professor in biomedical technology at the University of Reading, previously said that these tests are best at detecting "really abundant targets" – in other words where there is a high viral load or people are very infectious.
"When the level of virus is lower – which can often happen with swabs – they aren't as effective," he said. Because they are portable and rapid, lateral flow tests are suited to community testing. But this ease is offset by a risk, he pointed out, which is that the people operating the tests will be less experienced at diagnostic testing than technical staff in an approved laboratory.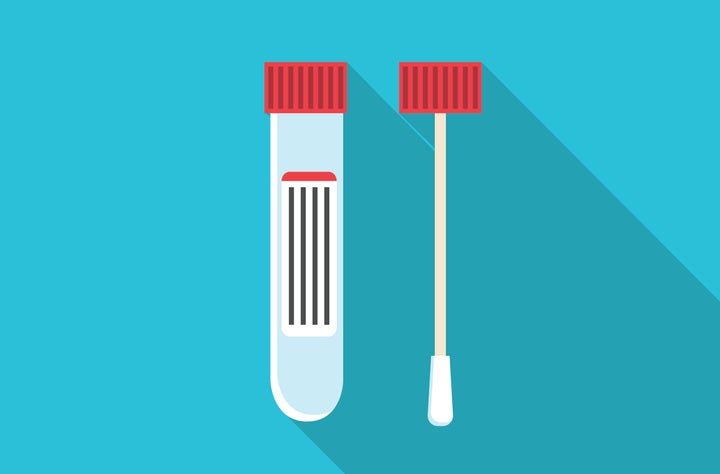 Researchers from the University of Oxford, working with Public Health England and NHS Test and Trace, recently used Test and Trace data to determine if lateral flow tests would be sufficient in detecting those who are most infectious.
Using information from more than 250,000 people, the scientists found that in all groups, the more virus detected in the nose and throat (known as 'viral load'), the more infectious the individual is. This partly explains why some people pass Covid-19 on and others do not.
The researchers said lateral flow tests could be a good solution to ensuring those who are highly infectious are able to know they need to isolate more quickly and could allow an easing of lockdown restrictions. They would also allow more people to be tested, yielding immediate results.
In the study, 18,291 contacts were found to test positive for Covid-19, via a PCR test, between two and seven days after the index case's PCR test (aka a person with Covid-19 who they'd been in contact with).
Researchers estimated the most sensitive lateral flow devices would detect 90.5% of cases with Covid-19 positive contacts, while even the least effective tests would detect 83.7% of cases. They based these estimates on accuracy data of lateral flow tests from previous studies.
Professor Tim Peto, of the University of Oxford and senior author on the government-funded study, said: "Lateral flow tests have been very popular with staff at our hospitals in Oxford, with over 60,000 tests done since November. We've been able to detect asymptomatic infected staff who would not have been otherwise diagnosed, protecting patients and staff."
Why are they a cause for concern?
In December it was announced lateral flow tests were being issued to Care Quality Commission registered care homes for the purpose of testing visitors. But some care homes refused to use the tests because of concerns over accuracy and safety, the Independent reported. The worry being that people who had asymptomatic Covid could be given a false negative result – where they have Covid, but the test doesn't pick it up – and allowed into care homes.
At the time the government said it's impossible to eliminate risk entirely with lateral flow tests, but added, in a blog, that it's "important to achieve the right balance between the increased risk of infection transmission and the clear benefits to the mental and physical health of residents and their families which visiting enables."
The tests have also been trialled in university settings. However Professor Jon Deeks, of the Institute of Applied Health Research at the University of Birmingham, claimed in December that it hadn't gone well, telling BBC Radio 4's Today programme that Covid cases were missed "because of its poor performance".
Prof Deeks said 7,189 students at the university were tested between December 2-9 – students self-swabbed and lateral flow tests were performed by testing team members. In total, two people tested positive for Covid-19, which Prof Deeks said was in line with low rates from other universities – and these positive results were also confirmed via a PCR test.
But when researchers randomly sampled roughly 10% of those who tested negative with the lateral flow test, and retested their samples with PCR tests, they unearthed six false negative cases. "We thus estimate that we found two cases and will have missed 60 (because we only double tested 10%)," he said.
More recently, a blog published in The BMJ by Prof Deeks and colleagues called for the government to rethink the rollout of the tests, saying extending the programme could cause "serious harm".
A separate group of scientists have since come back and challenged this view, arguing that the tests are "efficient, accurate and easy to use at scale".
Professor Iain Buchan, chair of Public Health and Clinical Informatics at the University of Liverpool, said the devices enable testing for infectiousness quickly, as well as picking up more asymptomatic individuals. The quick turnaround of results allows them to isolate at least a day sooner than they would if they took a PCR test, he added.
The scientists said lateral flow tests are now widely used in the UK, with more than 2 million kits producing results and more than 27,000 infected individuals being identified up to January 6. "The rapid self-isolation of many of these individuals will have broken chains of transmission of the virus in ways that could not be achieved with PCR tests," they said.
The tests should be used as an additional risk measure to compliment PCR testing, they added.
What does this mean for schools?
There were plans for schools to test pupils daily with the lateral flow tests, however these have been halted, Sky News reports. The original plan was for students to be tested daily for a week if they'd come into contact with a positive case – with a stipulation they wouldn't need to self-isolate.
But Sky reported in January that PHE and NHS Test and Trace had recommended the programme be paused because the "balance between the risks" for daily testing is unclear. The government accepted the recommendation, but said it will continue to trial it in a small number of secondary schools and colleges. The tests will still be used to detect asymptomatic cases when schools reopen – with students and staff tested twice a week.
Scientists are worried about more false negatives occurring in schools. Previously asked by the BBC what would happen if the tests were used in schools, Prof Deeks said: "Well, we'll be allowing teachers and students to stay in school who had Covid; we'd be missing people who've got Covid."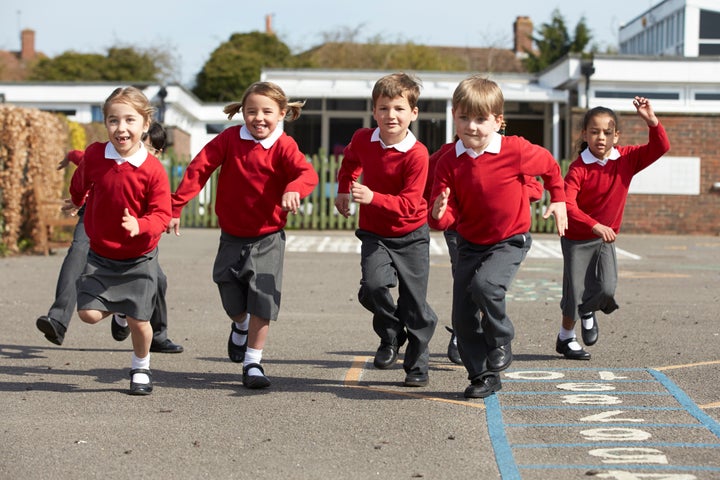 He added: "Anything like this where we're taking a new unknown test which has very little data as to how it works anywhere, it must be evaluated in its intended use setting before it's rolled out across the country."
Prof Deeks admitted the test might possibly work better in schools, "but the data are emerging that this test isn't working well anywhere in asymptomatic people".
"It's an imperfect test and when you have an imperfect test you have to use it so carefully to make sure you don't mislead people and there's a big risk this test is going to give a lot of false reassurance which inevitably will lead to more Covid disease," he said.
Dr Edwards said it's hard enough for schools to teach in the current environment and that "we shouldn't be expecting them to set up diagnostic testing services on top, without being sure that the tests used are accurate enough".
"We are stuck with an urgent need to spot cases in the community to reduce spread, but still without a perfect tool for mass testing," he said.
Lateral flow tests have potential, he added, and – based on PHE trials – may be the best compromise, "but new data suggests either the product accuracy has dropped or that wider roll-out has revealed it's harder to use than anticipated."
What does the government say?
The Department of Health and Social Care told HuffPost UK in December that scientists had evaluated the lateral flow test and confirmed its accuracy. The government will continue pilots to understand how these tests may be used to help stop the spread of the virus.
"Latest figures for similar settings showing sensitivity of 57.5% generally and 84.3% in people with high viral loads," said a DHSC spokesperson at the time. "This means they are accurate, reliable and successfully identify those with Covid-19 who don't show symptoms and could pass on the virus without realising.
"With up to a third of individuals with Covid-19 not displaying symptoms, broadening testing to identify those showing no symptoms will mean finding positive cases more quickly and break chains of transmission."
What do other experts think?
The consensus appears to be that a lateral flow test is better than nothing, but that it could lull people into a false sense of security, so caution is required.
Professor Gary McLean, an expert in molecular immunology from the London Metropolitan University, said: "My feeling is these tests are of value but cannot be solely relied upon. Remember they are designed for asymptomatic people testing only and therefore it is not surprising the positive rate is low."
No test is perfect, points out Professor Lawrence Young, a virologist and expert in molecular oncology from Warwick Medical School. "Even the so-called gold standard RT-PCR test is prone to false negatives with reports of around 20% of truly positive samples not being detected," he said.
However, the lateral flow antigen test is "notoriously inaccurate", he said, particularly in infected but asymptomatic people, leading to false assurance.
"So a negative test doesn't mean that you are not infected. But is it better than nothing? One solution is repeat testing," he explained. "As the lateral flow test works more effectively in individuals with high virus loads and there is preliminary evidence that the virus variant results in more virus production in infected individuals, it could be that these tests will prove more useful."
The Royal College of Pathologists (RCPath) urged the public to remember the current versions of these lateral flow tests "are not of sufficient sensitivity or accuracy to rule out the possibility that a negative result may not be correct".
While a negative result reduces the chance that the person tested is infected, it does not eliminate it, said RCPath, which advises those with negative test results to continue to observe social distancing and hygiene precautions – such as wearing face masks, and covering the nose and mouth when coughing or sneezing, especially while around others.
Professor Peto, of the Oxford study, said: "We know that lateral flow tests are not perfect, but that doesn't stop them being a game changer for helping to detect large numbers of infectious cases sufficiently rapidly to prevent further onward spread."