Back during the dawn of video games there was a title so revered, so genre defining that even now people dust off their Nintendo 64's and start playing it.
That game was Goldeneye 007.
Well it turns out that Goldeneye was once destined to have a new home, as a HD remake on the Xbox 360 courtesy of Activision.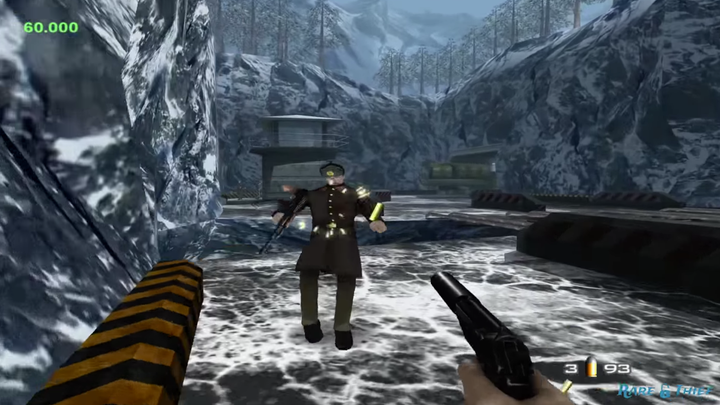 Sadly the project was eventually canned after Microsoft and Nintendo were unable to work out a licensing agreement.
The blow of this news however has been somewhat lessened after a well-known leaker Rare Thief has managed to obtain some extremely rare footage of what the game would have looked like on the updated console.
As you can see from the footage above the game had a frame rate of 60fps along with updated textures and and the complete multiplayer experience over Xbox Live.
Watch the whole 30mins of bittersweet footage below:
Best Virtual Reality Trailers: