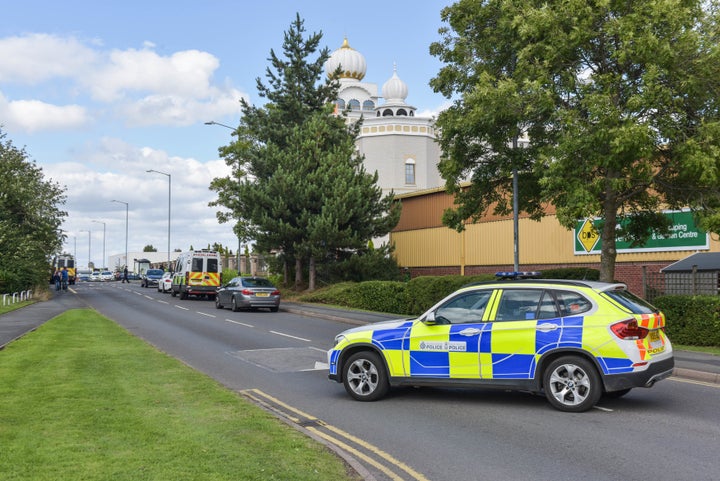 'Dozens' of men, some carrying blades, entered the Gurdwara Temple in Leamington Spa, according to police.
Fifty-five people have been arrested on suspicion of aggravated trespass and a "significant" number of knives seized.
Warwickshire Police said the incident is an "escalation of an ongoing local dispute" and is not being treated as a terrorist incident, reports the Press Association.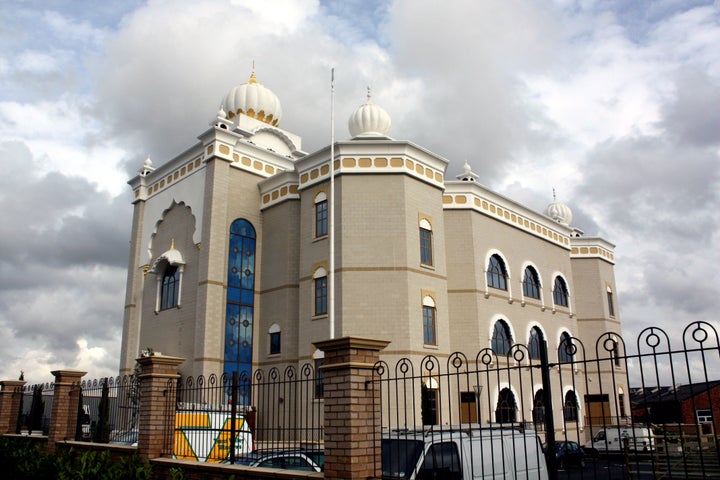 A spokesman said: "A significant number of bladed weapons were seized from the scene. As a result of reports that the men were in possession of these weapons we deployed armed officers as a precaution. Nobody was injured in the incident.
"Over the coming days we will be working with local the Sikh community to address some of the ongoing issues that have culminated in today's events.
"We would like to thank local people for their patience while we dealt with this incident."
Police were called to the building in Tachbrook Drive at around 6.45am on Sunday and a cordon was put in place around the temple.
Eyewitness Perry Phillips posted pictures of police stationed outside the building.
"Protests today at Leamington Spa Gurdwara Sikh Temple, armed police turn up, alleged protesters with swords."
He later tweeted: "Our Sacred Gurdwara Sikh Temple Leamington Spa stormed by protesters against marriage ceremony - armed police stand by."