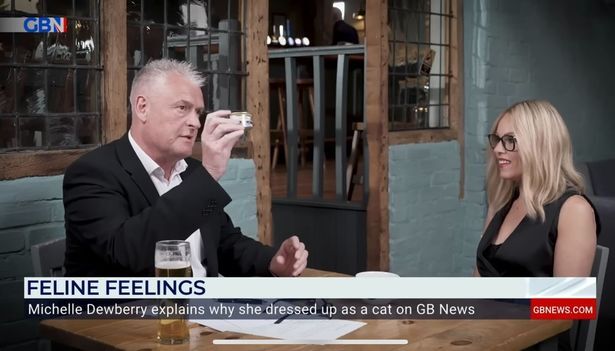 Lee Anderson's dalliances with cat food may explain why the Tory party deputy chairman cried off his involvement with a rebel Conservative alliance.
On Friday, the MP tried to make a guest eat cat food live on his TV show.
It was prompted by the former Apprentice winner deciding to "identify as a cat" on her own show on the news channel following unverified reports of schoolchildren doing the same.
Dewberry told Anderson: "You can bugger off. I'm not eating bloody cat food, are you mental? No I don't want to."
Anderson then suggested that they share the dish, adding: "If I have a forkful, will you have one as well?"
Dewberry replied: "I don't want to, no."
On Monday, it was reported Anderson had pulled out of the launch of a rebel Tory report on immigration.
Audience members at the New Conservatives event were told he was too sick to deliver his speech – which was probably quite handy since the party's deputy chairman probably shouldn't be making an appearance when Rishi Sunak is facing criticism.
It prompted more or less the same joke on social media ...
Among his other polarising views, the former Labour Party councillor has criticised England footballers for taking the knee and said he would support the return of the death penalty because "nobody has ever committed a crime after being executed".
Anderson is the latest Tory MP to get his own show on GB News, joining fellow Conservatives Jacob Rees-Mogg, Esther McVey and Philip Davies in getting a berth on the channel.