In partnership with Claremont's Purpose In Practice series, Better Business talks to leaders from brands including Lego, Etsy and The New York Times to find out what they really stand for - and champion those that are driven by doing good.
Lego needs to avoid being too self-absorbed and 'Danish', one of its bosses has said as she claimed the company wants to leave a "positive impact on the planet".
Lene Friis, a managing director at Lego's Education division who has worked at the company since 1998, said that Lego's fame could be a "double-edge sword".
Speaking from Lego's base in Billund, Denmark, Friis insisted that Lego had to be modest, despite being one of the world's most famous companies.
She said making money was naturally crucial for Lego, but that it couldn't be the driving force behind the business: "We need to be profitable because that sort of like the oxygen, but that's not the purpose, and it can never be the purpose".
She said Lego strives to have "a positive impact on the planet.. not just within products but also the way we interact in the world".
This could range from reducing its CO2 emissions to avoiding product recalls (it has proudly had none since 2009). Friis's Lego Education division, which aims to teach design and engineering skills, wants to "leave a very good learning impact on children," she claims.
The company's toys are made with children in mind: designers wear thick gloves to test out building with the blocks - simulating the motor skills of a four-year-old.
The idea of 'quality' is important to Lego and goes far beyond the little plastic bricks, she explains. "It's not just about the product. It's also about when you're in the store, in the Lego retail store, how do you treat the children coming in? How do you make sure that they have a good experience? When you do the marketing website, how do you make sure that you market to children in an ethical manner?"
One place that errors can arise is when dealing with outside suppliers who provide the raw materials for the blocks: "If something popped up in suppliers or in other areas that we were not aware of, and then we've been sort of riding the high horse. Retaliation from social media and all of that can be very harsh."
Friis believes Lego has a big responsibility to children and to teaching them - adding that she personally started caring about Lego when she became a parent.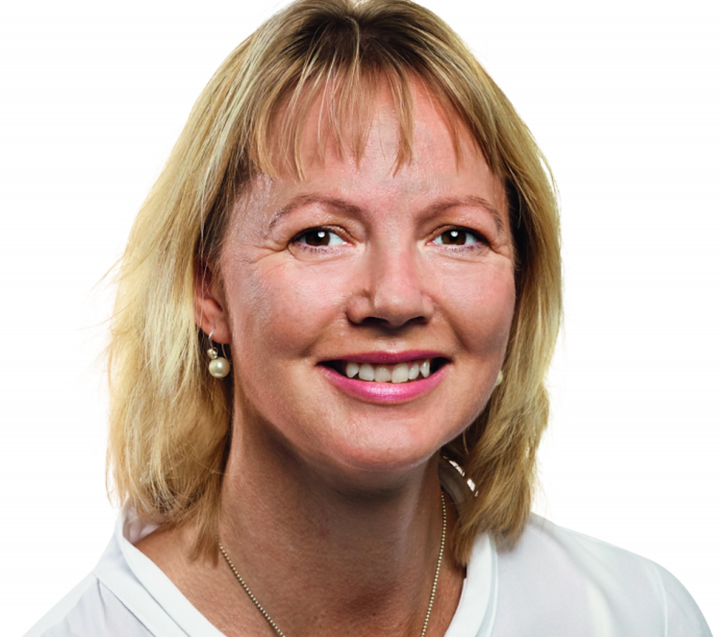 The intensive training to 'on board' Lego's 15,000 staff and teach them the company's strict ethics could seem excessive from the outside, she admits. "Sometimes so much that we joke a little bit about the compliance and ethics, but I think that it's actually quite important that we continue that."
Lego is synonymous with its Danish heritage but it's important that the company doesn't become to insulated, she says. "We need to be open to that... we don't want to be too closed.
"So of course there's always a balance and we are of course a Danish company and will continue to be, but we also need to seek that little bit of diversity so that we learn from others as well. Otherwise we get a little bit too complacent and self-absorbed, you know? And we do want to be a global company."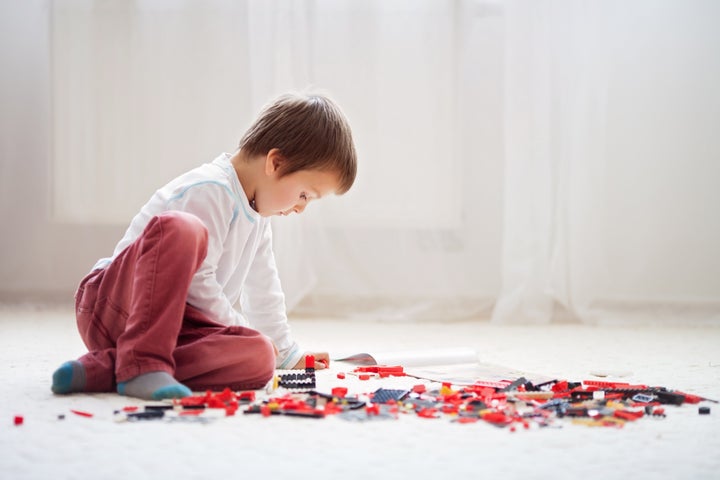 Friis admires Lego for being a family-owned company. "It started in 1932 with a carpenter... who during the Depression found out that he really couldn't get any work. So out of the wood he had, he started making wooden toys and sold them.
"And he was extremely concerned about the quality. he wanted to make something that the children would find developing all the way from the beginning, and that would be safe for the children to play with. It then grew into a toy company and there's a lot of stories from that time, the 30s and 40s, about the business growing slowly, but constantly looking to make sure that the quality was always on top."
Lego's motto is still the same as it was in the 1930s - translated to English it is "only the best is good enough", but translated literally from Danish it means "even the best is not good enough".
The strong feelings Lego inspires in its customers and staff can also make it vulnerable, she says. "That's probably a weakness, especially with the huge growth agenda.
"We are this year going into markets and areas where we don't have the heritage that we have in the European markets where they really know Lego. If we go to China, we don't have that 85-year history of doing good and people growing up with us."
Lego's presence on social media can also have its downsides, Friis says. "If we screw up on anything [the response] can also be very fast-to-market. So of course it can create a lot of bad noise.
After a three-month campaign supported by more than a million people worldwide, Lego decided not to renew its marketing contract with Shell.
"That spread over the social media, and you know, it happens. It can happen, it can also be misunderstanding."
"So I think that's a challenge, but it's also a huge opportunity. It's like a double-edged sword a little bit."
"I think that as long as we are a decent company and doing our best, it's an opportunity."