Health secretary Matt Hancock has confirmed Leicester will be placed on a local lockdown following a spike of coronavirus cases in the English city.
He told the Commons the city has recorded 10% of all positive Covid-19 cases in the country this week.
The secretary of state said the national lockdown easing would not be happening in the Midlands city – meaning pubs, hairdressers and restaurants would not be able to open alongside other areas of the UK.
Non-essential shops in Leicester will close from Tuesday and schools will close to most pupils from Thursday as part of restrictions imposed after the rise in coronavirus cases.
Hancock announced further measures in Leicester to help tackle the outbreak, including the setting up of a walk-in testing centre for those with coronavirus symptoms.
On Sunday, the government said the city could become the first area to have a local lockdown imposed to address a flare up after 658 new cases recorded in the two weeks up to June 16.
Hancock said the measures will be kept under review and will not be kept in place "any longer than is necessary"
He told MPs: "Having taken clinical advice on the actions necessary and discussed them with the local team in Leicester and Leicestershire, we have made some difficult but important decisions.
"We've decided that from tomorrow, non-essential retail will have to close and as children have been particularly impacted by this outbreak, schools will also need to close from Thursday, staying open for vulnerable children and children of critical workers as they did throughout.
"Unfortunately, the clinical advice is that the relaxation of shielding measures due on July 6 cannot now take place in Leicester.
"We recommend to people in Leicester, stay at home as much as you can, and we recommend against all but essential travel to, from and within Leicester.
"We'll monitor closely adhering to social distancing rules and we'll take further steps if that is what's necessary."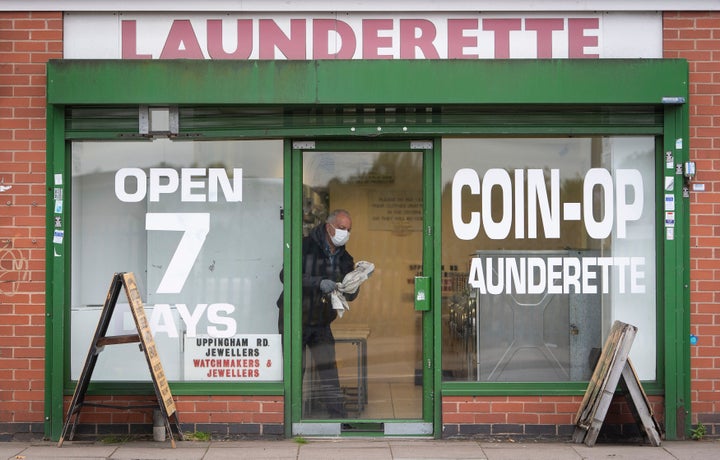 Liz Kendall, Labour MP for Leicester West, tweeted: "Getting on top of the COVID-19 spike in Leicester & protecting public health must be our first priority.
"I'm extremely concerned about children missing school & local businesses & jobs. But if we don't bring infection rates down it will be worse for us all in the long run.
"We can and we will beat this virus by working together. I urge the Government to ensure Leicester gets all the resources we need including more testing kits & facilities, promoting health messages in all languages & more inspections/support in workplaces, if that is required
"Lessons must also be learnt from the handling of Leicester spike. Govt was too slow getting Council even basic postcode data which is essential to tackling the problem.
"And over last few days there have been off the record briefings leaving people anxious & confused
"These issues must be addressed. Because this won't be the last local outbreak and we need a faster and clearer strategy to grip problems and ensure we keep everyone healthy and safe."
Earlier, Leicester mayor Sir Peter Soulsby said he'd had no explanation as to "why on Earth" the city could be subjected to such restrictions – saying figures show the spread of coronavirus is diminishing at similar rates to other areas.
He told BBC Radio 4's Today programme the lack of information from the government has been "intensely frustrating".
He said: "It was only last Thursday that we finally got some of the data we need but we're still not getting all of it and it was only at 1.04am that the recommendations for Leicester arrived in my inbox.
"It seems that what they're suggesting is that we continue the present level of restriction for a further two weeks beyond July 4.
"I've looked at this report and frankly it's obviously been cobbled together very hastily. It's superficial and its description of Leicester is inaccurate and certainly it does not provide us with the information we need if we are to remain restricted for two weeks longer than the rest of the country."