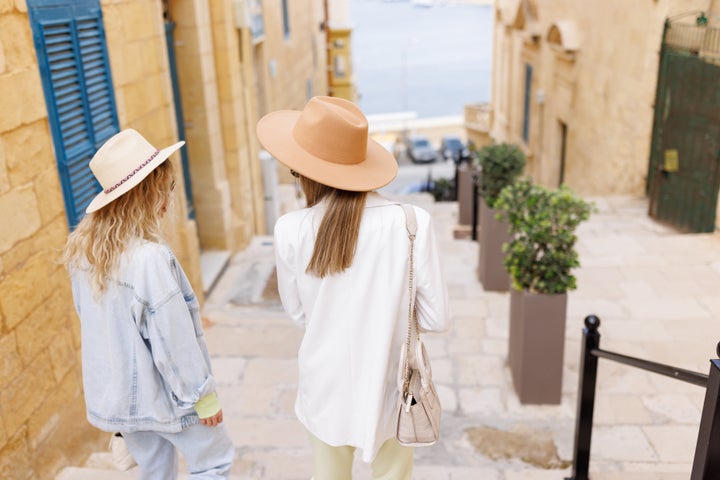 Holidays are a source of joy for so many of us. There's nothing better than trying new foods, learning new languages, seeing communities and societies that differ from our own, and having a week or two away from our responsibilities.
However, for many of us, these wide-ranging travel possibilities just aren't possible. In fact, according to new data from Booking.com, almost four in five (79% of) LGBTQ+ travellers say they must consider their safety and wellbeing when choosing a holiday destination.
And what's worse is that this statistic is up from 61% only a year ago.
Transgender people are the most discriminated against
The study, conducted amongst almost 12,000 LGBTQ+ travellers across 27 countries and territories across the world, produced some shocking statistics including that 78% of UK respondents said controversy in the news around attitudes, discrimination, and violence towards LGBTQ+ people has hugely impacted their choice of destination.
Additionally, LGBTQ+ travellers from Australia (84%), Hong Kong (82%), and the US (79%) say they are the most cautious about travelling.
Alarmingly, though not all that surprising given the current stigmatising climate around trans issues, 74% of transgender travellers face a disproportionately higher rate of discrimination and violence across the world.
Even once holidays have been booked, 63% of transgender travellers have cancelled a holiday after learning that a destination doesn't support those from the LGBTQ+ community.
Once abroad, many LGBTQ+ people don't feel safe to be themselves with 62% admitting that travelling abroad has impacted how they present themselves in terms of clothing and make-up when travelling, and 75% of transgender travellers not feeling safe to present as who they are.
Transgender people can face further barriers such as their name, gender identity or appearance not entirely matching their passports.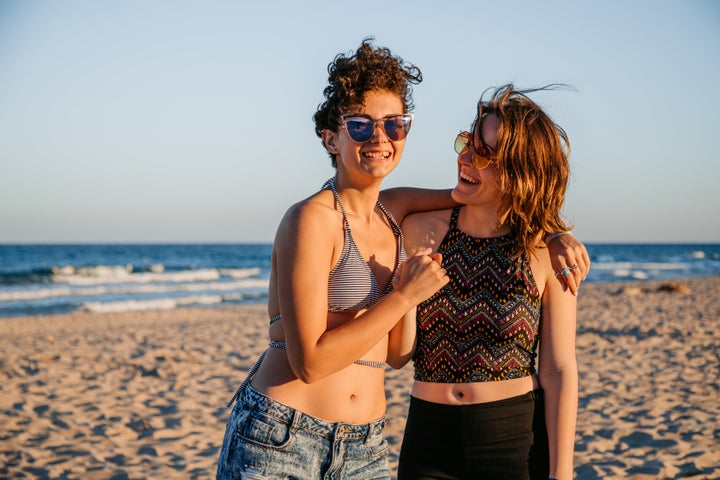 The travel industry is working to revolutionise travel for LGBTQ+ people
While these statistics aren't exactly hopeful, the travel industry says it is working hard to improve travel opportunities and conditions for LGBTQ+ people.
In fact, 82% of UK LGBTQ+ travellers feel more comfortable travelling due to the increased inclusivity of the UK travel industry and, in more hopeful news, this rises to 87% for genderfluid and genderqueer travellers.
There is still a lot of room for improvement, though. Only 15% of respondents had ever been offered LGBTQ+ guidance when booking holidays, but 36% of respondents would like to receive information on the LGBTQ+ status of the location – this rises to 51% for transgender people.
LGBTQ+ status guidance includes:
Local laws

Religious sensibilities

Tips on where to go to be safe
Allyship manifests in many ways and making people feel safe to use your business, especially when travelling to a different country, is essential.
Almost two-thirds (61%) of respondents said they research brands before travelling to understand how they support LGBTQ+ people, 63% are more likely to travel with brands who are LGBTQ+ owned and a staggering 70% of respondents agreed they're more likely to favour airlines and brands with inclusive policies such as gender neutral uniforms.
Arjan Dijk, CMO and senior vice president at Booking.com, said: "In a world of increasing contradictions and instability, it's no surprise that the LGBTQ+ travellers of today are simultaneously more cautious and more confident.
"I understand the self-confidence that comes from growing up and learning to navigate the world as a gay man, as well as the extra thought and consideration for safety and well-being that we see LGBTQ+ travellers continuing to grapple with in this research."