One man has been killed and dozens of people, including children, have been hospitalised after lightning strikes hit parts of Europe, including a birthday party in a Paris park.
One child remains on life support today after being struck by lightning on Saturday in Parc Monceau, along with seven other children and three adults.
All of the group - which includes one woman and two men - are still receiving treatment, professor Pierre Carli, director of Hospital Necker in Paris said.
The children are believed to be aged between seven and 14.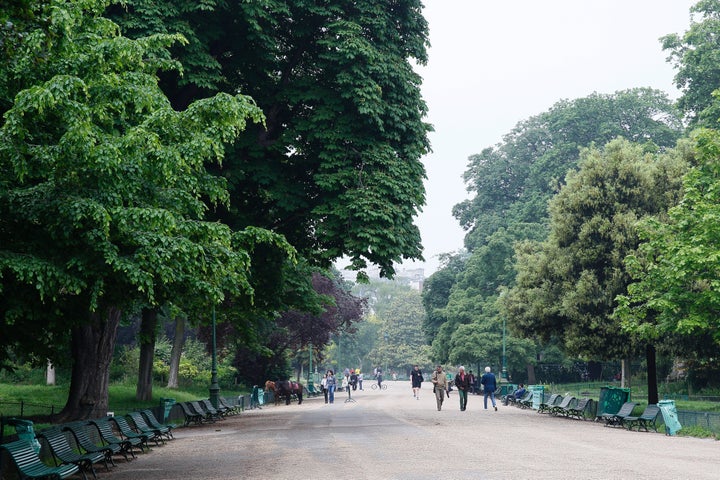 An off-duty firefighter has been credited with keeping the most seriously injured child alive and getting quick medical help to the others.
Commandant Pascal Gremillet told French television the child was in cardiac arrest when he arrived.
Lightning also struck a children's soccer match Saturday in Germany, sending the referee into cardiac arrest. He was later revived.
And according to reports, a man in his forties was killed when he was struck by lightning as he descended the Babia Gora mountain in southern Poland.
In Germany, a total of 33 people, including 29 youngsters aged nine to 11, were treated after lightning hit a pitch where a junior football game was being played in the western town of Hoppstädten, Sky News reported.
The 45-year-old referee suffered a direct strike and was taken to hospital by helicopter. He was one of three adults seriously injured.
The game had just finished when the lightning hit at about 2pm on Saturday, according to a police spokesman.
He told German TV: "According to what everyone present says, there were no clouds in the sky... so that this incident couldn't have been expected."
The torrential rain also interrupted play at the French Open.