The former Page 3 model and her husband Sam Kane were both hospitalised with Covid-19 last month.
During an appearance on ITV's breakfast show, Linda became emotional as she recounted her near-death experience with the illness.
Appearing via video link from her home, she told hosts Piers Morgan and Susanna Reid: "It was absolutely horrendous. I thank God I'm one of the lucky ones that got through it."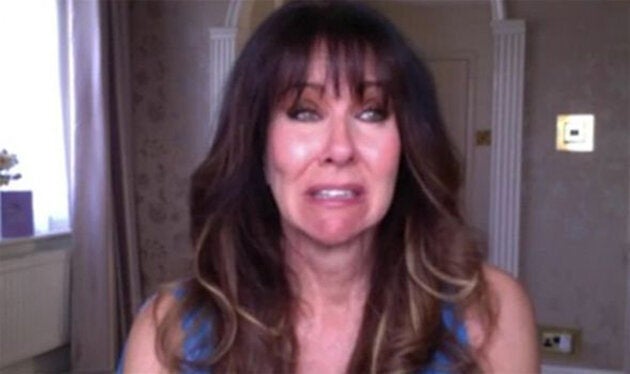 She continued: "I think the second night I was there, Sam was taken downstairs because he'd tested positive – I'd tested negative first of all – and the doctor came in, he was washing his hands.
"I just said, 'Am I gonna get through this?' And he said, 'Well I'll be honest with you, I can't promise anything. You're 61 and we just don't know what we're dealing with.'
"At that point, I just thought I'd had it. I rang Sam or text him downstairs, 'You better come up, I don't know if I'm gonna make it'."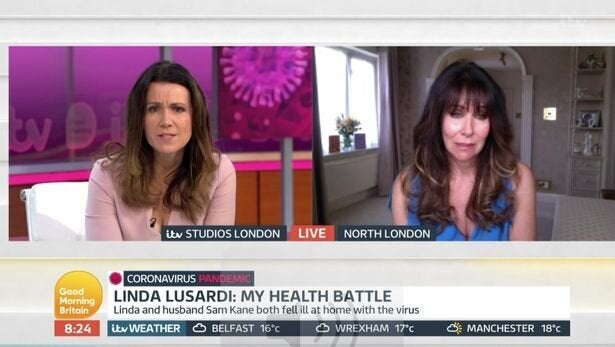 The former Loose Women panellist went on to spend 10 days in hospital suffering from fever, chronic chest pains and vomiting.
During her appearance on GMB, Linda heaped praise on the NHS workers who helped both her and Sam, explaining that they gave her back her life.
She said: "I can't thank you enough for your care and attention. I know how scared you all are, but without you - you are the front the line and without you even more people would be dying. I just thank you for giving me my life back, I really do."
Urging the public to listen to the government and not put their loved ones at risk, she added: "Self-isolate, protect the country and this'll all be over a lot quicker if we all just follow the rules."
Good Morning Britain airs weekdays from 6am on ITV.