'Line of Duty' Series 3 has finally delivered its secrets - well, most of them - signing off with not one but two of those interrogation scenes that have made the show such quietly compelling drama, right up to the point we had a frantic, out-of-puff cop-on-cop chase to remind us of police dramas past.
The first of those intense eyeballing scenes was played expertly by all involved - Steve Arnott (Martin Compston)'s confusion and dawning despair as it became clear he was being framed for Lindsay Denton (Keeley Hawes)'s murder, Dot Cottan (Craig Parkinson)'s nonchalance in rushing through the paperwork as fast as he could to get "them" off his own back, Hastings' shoulders sagging under the weariness of the decline of his favourite, And that was all before they played THE tape of Arnott with Lindsay. Awkward!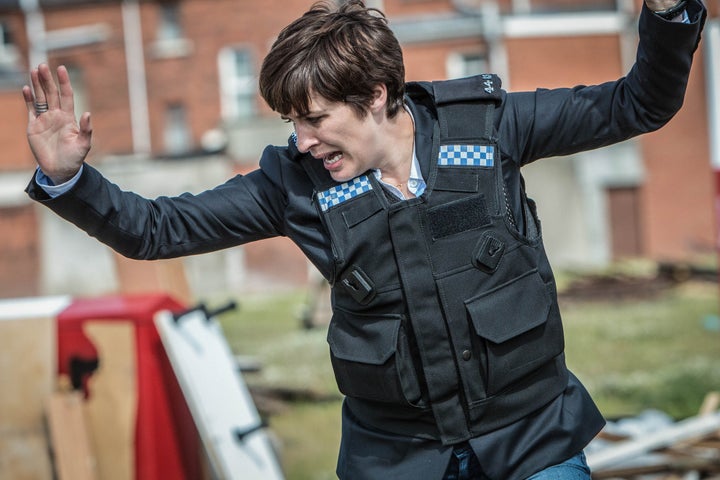 However, even at this stage in the proceedings, we had a ray of hope, in Kate's frantic scribblings and her expressive eyebrows. Sure enough, this was Kate's finest hour, as she and Hastings (Adrian Dunbar) embarked on some old-fashioned, nocturnal sleuthing, helped along by coffee, the ever-more-indispensable Mineet and her well-behaved baby and quickly, the layers of deceit fell one by one.
Soon, that silken-voiced snake in the grass Bigeloe, then the series' resident rogue element DC Morton were forced to hand over their cards, all setting the scene for interrogation number two, and AC-12 finding their wriggliest subject yet, in the Caddy himself.
Once again, it was a masterclass in understated twitching, with actor Craig Parkinson managing to elicit our sympathy, even after the terrible fate he'd dealt Steve Arnott, even after he managed to set up a sting from WITHIN the interrogation box - 'urgent exit required', the cheek of it! - and even when he engaged in what must surely rank as the least villainous looking escape ever conducted by a TV bad'un.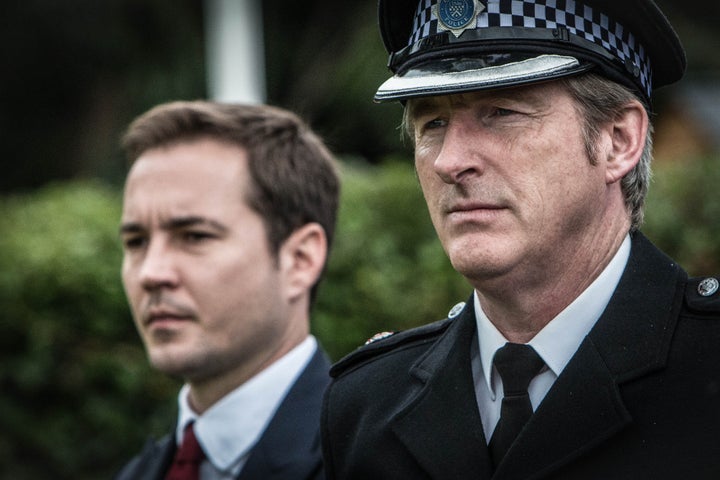 With his Benny Hill-esque capering, how Cottan managed to out-run the usually fit Kate Fleming we'll never know, as he only survived long enough for one last act of grace, putting himself between her and a bullet, nor did we get to find out who was driving the car, just that it wasn't, despite my crossed fingers, a welcome return for Tony Gates from Series 1 - which would have taken some explaining, but would have been worth it to see actor Lennie James back in action.
I guess that's for another day, or series - writer Jed Mercurio is already hard at work on a fourth - while in the meantime, we're left to salute the valour of DS Fleming, wave off the Caddy and his demons, welcome Steve Arnott back to his pals in AC-12 and just hope that, somewhere in the real life police force, there is someone who prizes integrity as much as DS Hastings.
Catch up with 'Line of Duty' on BBCiPlayer.