On the downside, the feature-length finale will see the end of arguably the most suspenseful, engrossing crime drama currently on our small screens.
On the upside, we'll finally get to discover whether that languorous bad'un DI Matt "Dot" Cottan will have his comeuppance, having committed the ultimate crime of corrupting the unit charged with policing the police. (If you're interested in what makes this so terrible in screenwriting terms, please can I heartily recommend Robert McKee's chapters on screen characters committing 'double bads' - ie a drug dealer commits a bad, a naughty policeman exploiting his badge is a double bad, making Dot a treble bad, and so on).
In better news, the fourth series is already in production, which might just mean this week's 90-minute conclusion finishes on a cliff-hanger. And it's certainly not looking good for DS Steve Arnott, exiled from AC-12, his mentor DS Hastings thinking the very worst of him, and his closest colleague in danger of being seduced by the very Caddy that lies at the root of all his problems.
Right from the start of this heart-thumping series, writer Jed Mercurio has kept us guessing, and after last week's grueling episode, he's got an awful lot of mopping up to do - quite literally in poor Lindsay Denton's case. These are the questions currently pressing us...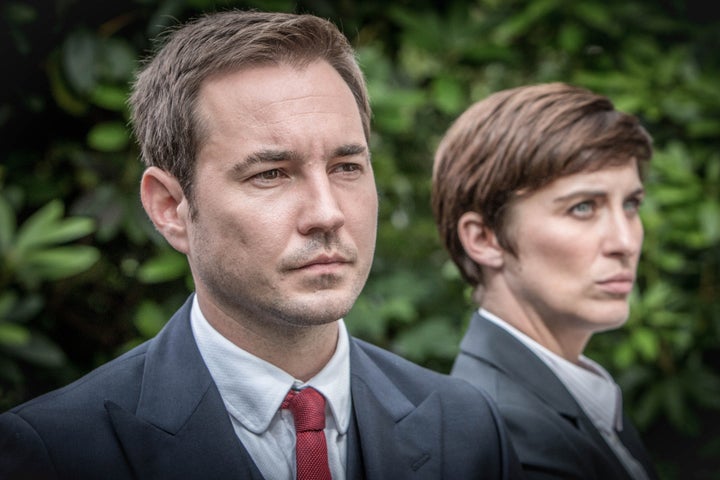 Why, oh why, didn't Lindsay Denton just email the file straight to Hastings and co, instead of using it to try to negotiate with Cottan? That was never going to end well.

Talking of which, how impossibly suspenseful was the last five minutes of Episode 5? With Dot Cottan and Lindsay Denton locked in a dance of dare, it could have gone either way, with the latter clearly holding all the power, even as she stared down his gun. Wonderful acting for Keeley Hawes, although it may be too much to hope for another surprise appearance from her now.

How soon will Steve Arnott realise the full danger in his colleague Cottan? Surely he had an inkling in the first scene, which saw Cottan being rewarded with a police commendation, just like his previous nemesis Tony Gates in the very first episode of the first series. Sure enough, Steve was clapping far less willingly than everyone else, but he seems set on Cottan's ineptitude with the forensics. Come on Steve, you need to see the bigger picture.

Why is Fleming so quick to believe Cottan over her old parter in anti-crime? Sure, Steve lied about his Denton date, but he explained it. Those garage flowers and the promise of another curry are obviously working.

Why is Steve Arnott really carrying a gun?

Which way will Detective Superintendent Hastings ultimately go in the battle for his support from his former prize pupil Arnott and his new golden boy, Cottan?

And talking of not knowing who to believe, who has got more to hide, Hastings or his lawyer Gill Bigeloe? Why would she be redacting the file before giving it to him, unless she's in with some very bad folk?

Now he's on his own, how can Steve possibly get out of the crime Cottan has just successfully framed him for? And who else groaned when those false number plates came off the car?

Why does everyone one get so emotional? Steve gave everything away in his outburst to Hastings, as did Kate when she accosted Steve in the graveyard. Surely, with their respective suspicions, they'd have been better off playing their cards more coolly? Ok, I get it, where's the drama in that?

Bigger picture - we know these are the police policing the police, but who's policing AC-12? Suddenly, everything is hanging on Hastings' shoulders - here's hoping they're big, and honourable, enough.
'Line of Duty' concludes this week on Thursday 28 April, 9pm, BBC Two. Catch up on BBCiPlayer.