The first ever Global Awards took place on Thursday (1 March) night and as any Little Mix fan will tell you, the band were well and truly living their best lives at the event.
Jade Thirlwall, Jesy Nelson, Leigh-Anne Pinnock and Perrie Edwards took home three awards, winning Best Song, Best Group and Best British Artist, and it's fair to say they didn't shy away from celebrating the wins.
Their first win, for Best Song, was awarded for 'Power' and Jade took the lead when it came to the speech, highlighting sexism in the music industry.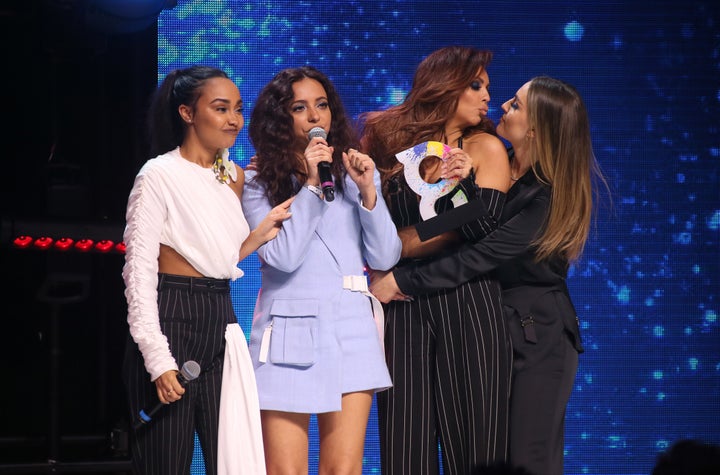 "It's obviously quite hard for women in the music industry, it's also hard for girl groups, and I think the fact that we've managed to last nearly 7 years now and are still going strong - we have a lot of people to thank for that," she said. "As a girl band and as women we do face a lot of scrutiny all the time, whether it's for the way we look, how much thigh we get out, how we dance, what we sing about.
"We just want to say that although we hope one day that does stop, right now we're really not arseed what people think.
"We are women - we will dress how we wanna dress, if we wanna do a twerk we will do a twerk, and we just wanna say that we will always encourage our fans - especially our female fans - to be themselves and do what they want to do with our music - so thank you."
Now, we can't say exactly what happened when they returned to their table after this moment of glory, but if the next speech was anything to go by, Jesy enjoyed a few glasses of champers.
When they took to the stage to accept the Best Group award, Perrie was in charge of the talking, telling the A-listers and fans in attendance: "I just wanna say I hope everyone is having as many beverages as Miss Jesy Nelson is tonight, she's having a great time."
The singer then went on to thank fans for their support and votes, but when it was time to head back to the table again, Jesy artfully reached over and grab the mic, reminding everyone to "drink up":
Who knew she could be so sneaky? We love it.
Finally, there was the small matter of the Best British Artist Award, which they won over Ed Sheeran, Liam Payne, Liam Gallagher and Dua Lipa.
This time though, it wasn't the onstage chatter that left us howling, but backstage interview that sees Jesy end up on the floor, Perrie attempting to keep it altogether and Jade declaring: "We'll take the free drink off the table and carry on the night."
It's already iconic. We just hope they're all enjoying a fry-up this morning.
The Global Awards celebrate the many, various artists played by Global radio stations, including Radio X, Capital and Classic FM. The inaugural ceremony took place at the Eventim Hammersmith Apollo.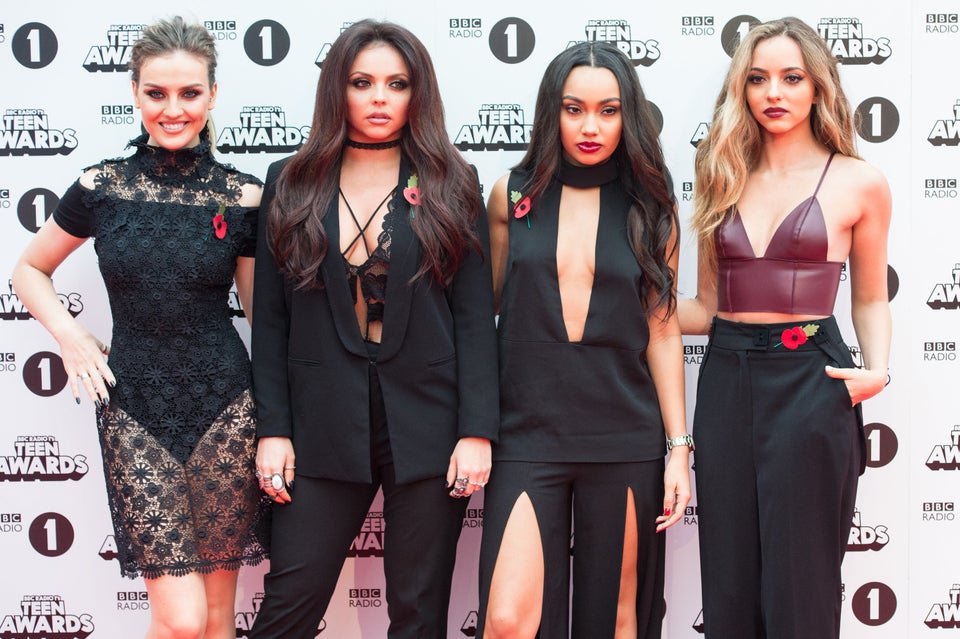 18 Times Little Mix Gave Us Friendship Goals