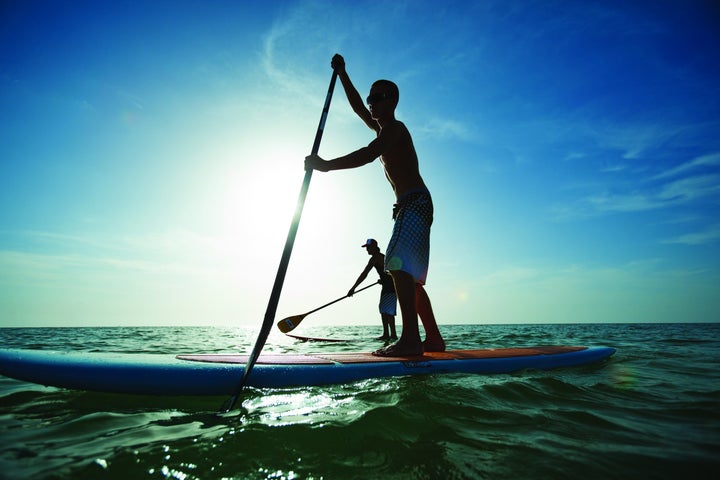 Drive into St. Pete/Clearwater from Tampa Bay, and you make an entrance. With its toes in the Gulf of Mexico and its heels in Tampa Bay, this is a region that's almost surrounded by water; the causeways which lead here seem to hover over the waves. The climate is superb – famously, back in the 1960s, St. Pete/Clearwater recorded 768 consecutive sunny days, a world record – and many residents spend time on the water every day. But there are plenty of inland attractions on offer, too, from festivals and high-adrenaline sporting events to culture, markets and dining in the revamped urban hub of downtown St. Pete. It's no wonder that so many of those who settle here never want to leave.
Work out on the water
Whilst working your upper body muscles and honing your core strength, go windsurfing, kiteboarding, stand-up paddleboarding or sea kayaking against the backdrop of stunning St. Pete Beach, Treasure Island or Boca Ciega Bay. It beats being in the gym any day. For confident paddlers with a zen-like sense of balance, there are even paddleboard yoga classes on the region's quiet lagoons.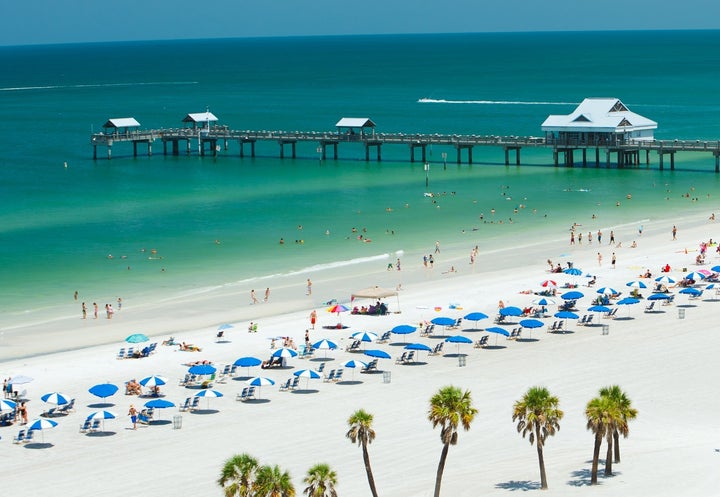 Chill out on one of America's favourite beaches
St. Pete/Clearwater's 35 miles of beaches have won more accolades than any others in Florida. Superbly laidback, St. Pete Beach, Clearwater Beach, Fort De Soto, Caladesi Island and Treasure Island are all perennial favourites, with locals rocking up after work to sunbathe, exercise or go boating. With so much space to share, they're rarely crowded.
Grab lunch on the go
Florida's fantastic weather means food trucks aren't just a fad, they're here to stay. Take Reel BBQ in Palm Harbor, for example, which serves succulent grilled meat, prepared on site. For a café that takes coffee-making seriously, try Kahwa, or for a laidback lunch at a neighbourhood beach bar, try the fish tacos at Shephard's Backyard Tiki Bar and Grill on Clearwater Beach or the cocktails and chicken wings at The Drunken Clam on St. Pete Beach. Both stay lively till after midnight.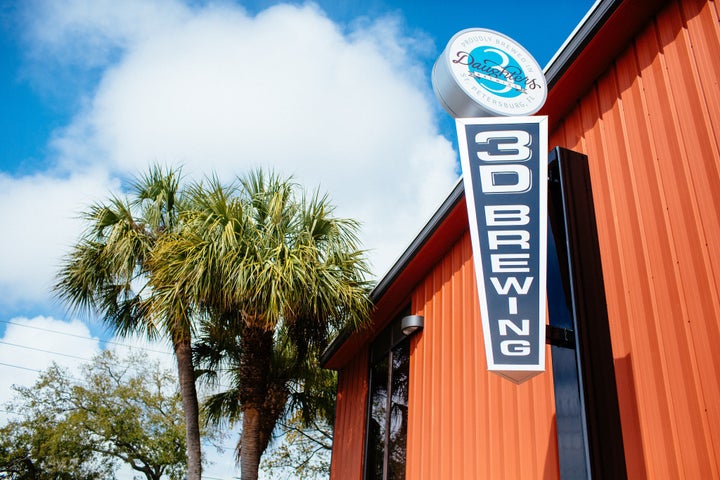 Follow the Gulp Coast craft beer trail
Zigzagging through the region from Tarpon Springs to Madeira Beach, St. Pete/Clearwater's craft beer trail is Florida's answer to California's wine country. Driving it from end to end would take an hour, but with over 30 artisanal breweries to visit, there are plenty of good reasons to spin it out. Don't miss the Gulf Coast's signature beer, Florida Weisse, made by adding fresh fruit like key limes, raspberries, mangoes, dragon fruit, passion fruit or pineapple during the fermentation process.
Browse a community market
Those who live in the Burg (as downtown St. Pete is sometimes called) aren't content with always shopping at the mall. Luckily, they don't have to, since their weekly Saturday Morning Market sells fresh organic produce, oddments, arts and crafts. Taking over a parking lot near the waterfront, it has a friendly, town square feel, with live music from buskers and places to sit and chat. The organisers boast that their vendors offer ready-to-eat-food in more styles than any other city market in the States – Ecuadorian, Colombian, Ethiopian, Cajun and dozens more.
There's a strong spirit of community at St. Pete Indie Market, too, held monthly on a Saturday at the Burg's Green Bench Brewery. Here, the emphasis is on craftsmanship and upcycling, with growers and makers selling plants, vintage and indie fashions, letterpress cards and handmade jewellery.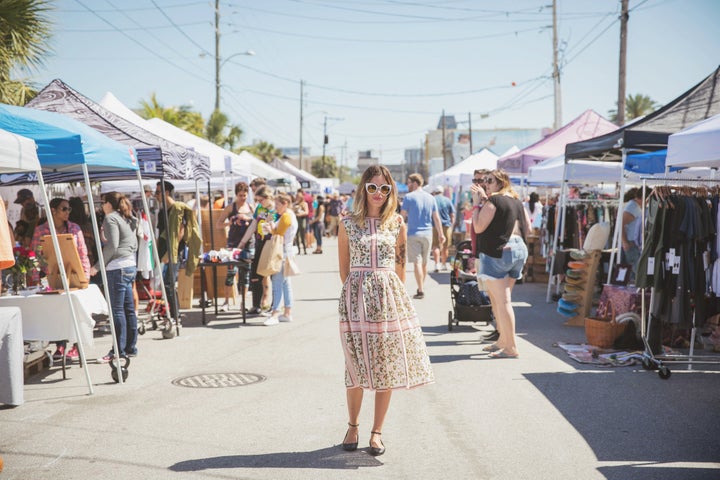 Rock out (or bliss out) at a live music event
A clutch of great downtown performance venues means St. Pete/Clearwater has a lively cultural scene, with classical music from the Florida Orchestra at the Mahaffey Theatre, indoor concerts at the State Theatre and open air gigs at Jannus Live, an atmospheric courtyard space. The Tampa Bay Blues Festival hits Vinoy Park in April and, come October, top musicians converge on Coachman Park for the Clearwater Jazz Holiday, against a backdrop of brilliant sunsets.
Meet the Rays at the game
To experience the buzz of major league baseball, head for Tropicana Field, home to the Tampa Bay Rays. Hot dogs and beer are part of the ritual, plus you can meet the mascots: cownose rays, whose touch tank, just beyond the right-centre field fence, adds a surreal note to this classic all-American venue. For every ball hit into the tank during a game, the Rays promise to donate $2,500 to the Florida Aquarium and $2,500 to their charity of choice. Apparently, there have been no casualties so far.
Daily flights from London Gatwick to award-winning Tampa International Airport with British Airways make exploring Florida's flawless Gulf Coast easy. It's just half an hour's drive to St. Pete/Clearwater, so you won't waste a minute getting your holiday started.