Cab drivers, cleaners and builders are among the nearly two million low-paid self-employed people who will continue to be paid below the new national living wage after it comes into effect, new research has revealed.
More than 1.7 million workers will be paid below the new rate, which does not cover the self-employed, and this will increase to almost 1.9 million by 2020, the Social Market Foundation (SMF) said on Monday.
With a record 4.6 million Britons working for themselves, a group representing self-employed people is calling on the government to do more, including amending the new Lifetime Isa, to help them.
The wage of £7.20 an hour will come into force on April 1 for the over-25s, rising to £9 by 2020.
The SMF study, funded by the charity Trust for London,highlighted the five industries that account for most of Britain's low-paid self-employed.
Construction, including plumbers and builders

Administrative and support activities, including cleaners and gardeners

Transport and storage, particularly lorry, taxi and coach drivers

The retail trade

The professional scientific and technical industry, particularly those working in the "design, photography and translation services"
These five sectors account for 73% of London's low-paid self-employed and 64% across the UK.
Self-employment accounts for more than one in seven of the UK workforce, rising to almost a fifth in London.
The Association of Independent Professionals and the Self Employed (IPSE) called on George Osborne to ensure the Lifetime ISA unveiled in last week's Budget could help self-employed people save more
"People who work for themselves love what they do, do not wish to be employed and the majority of them make healthy incomes doing so," Simon McVicker, IPSE's director of policy said.
"There are some who struggle financially and the Government should consider ways to support this group."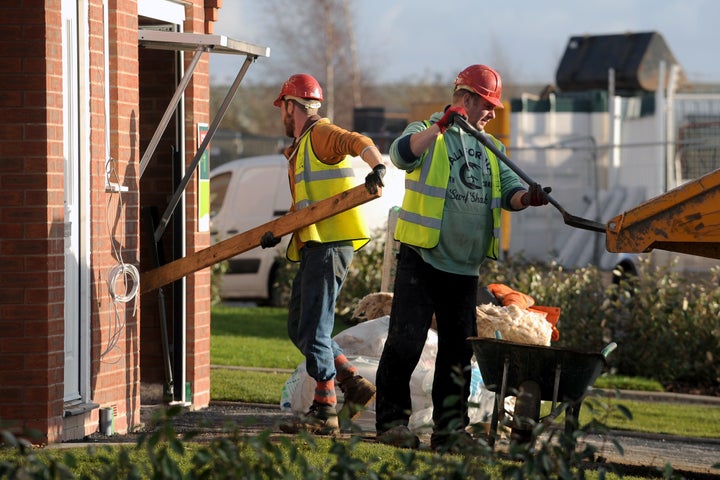 He added: "We also know that not enough self-employed people save for their future and the Lifetime ISA, announced at the Budget has the potential to provide a real boost for those who are concerned about their financial situation later in life.
"The new ISA must take into account the way self-employed people work, and recognise their income can often fluctuate.
"With a record 4.6 million people making the choice to work for themselves, it's vital this increasingly important part of the economy is nurtured."
IPSE noted the self-employed people were becoming a larger proportion of the workforce.
In the three months to January 2016, the number of estimated employees was 399,000 higher than a year before, increasing to 26.59 million, while the estimated number of self-employed people increased by 106,000 to 4.63 million.
The SMF study raised fears that companies might move away from directly employing workers towards contracting out services to the self-employed.
SMF chief economist Nida Broughton said: "The Government has focused its efforts on tackling low pay among employees but in doing so it is further sharpening the divide between employee and self-employed.
"Policies such as the national living wage make it artificially more attractive for firms to engage contractors rather than employees, and ignore a large section of low-paid workers.
"Policymakers need to adapt to a world that is moving away from the traditional employer-employee model of working."
Mubin Haq, director of policy at Trust for London, said: "There's a common assumption that people enter self-employment because they can afford to, as it is offset by other earnings including those from family members.
"This research finds that those in low-paid self-employment are 50% more likely to be living in a low-income household than low-paid employees and that their income from other sources such as savings is lower.
"In London, the self-employed have accounted for much of the jobs growth in recent years but it appears this has come at the cost of increased low pay.
"Stronger measures are needed to tackle this including specific sector support and examining the role of contractors in increasing the wage floor."
Alison Garnham, chief executive of Child Poverty Action Group, said: "In his Budget last week the Chancellor described the self-employed as a 'strong army', but it can be a tough life and rock-bottom earnings leave many of these workers exposed and in hardship.
"Worryingly, things could worsen when universal credit replaces tax credits because the new scheme calculates a self-employed claimant's entitlement on the assumption that they earn the equivalent of the national living wage on full-time hours.
"But as today's report shows, the reality is most earn less than that and are more likely to live in hard-up households than low-paid employees."
According to the report, the number paid below the new rate could rise from 1.73 million workers in April to 1.88 million in 2020.
Popular in the Community