London City Airport if fully operational after a Black Lives Matter protest occupied the runway and grounded all flights in and out.
Police were called to the east London airport at 5:40am to reports of nine activists getting on to the tarmac.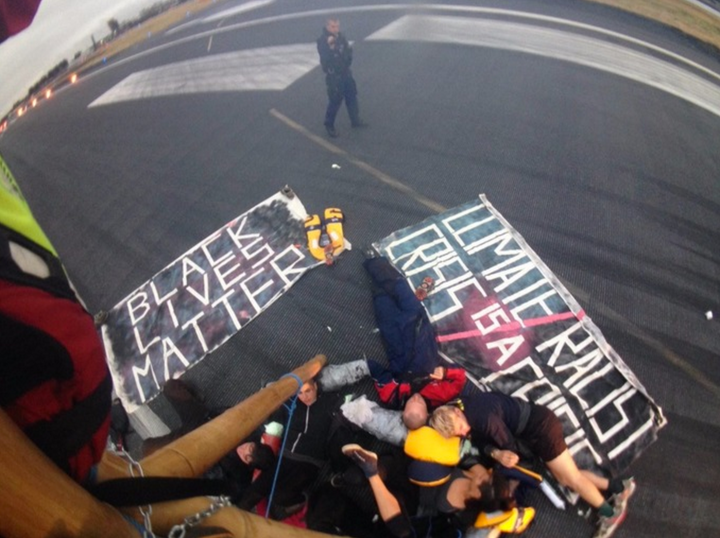 The BLM group said it had been occupying the runway to "protest the UK's environmental impact on black people".
Seven people have been arrested, while the fate of the other two removed protesters has not been disclosed by police.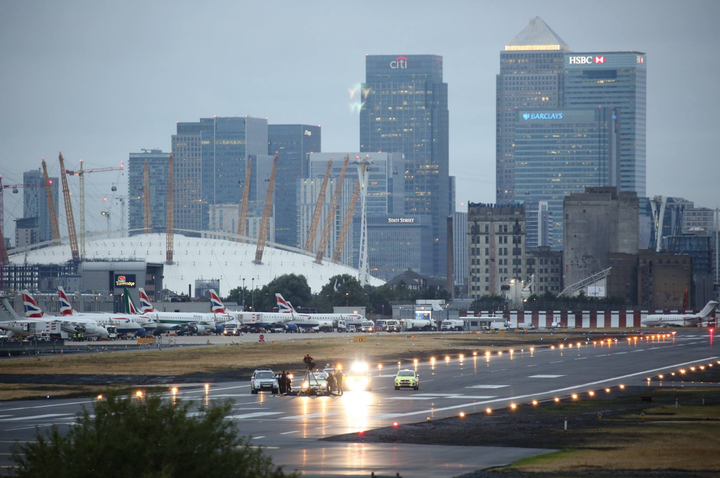 "Black people are the first to die, not the first to fly, in this racist climate crisis," a statement released by the group to coincide with their action said.
"The action was taken in order to highlight the UK's environmental impact on the lives of black people locally and globally."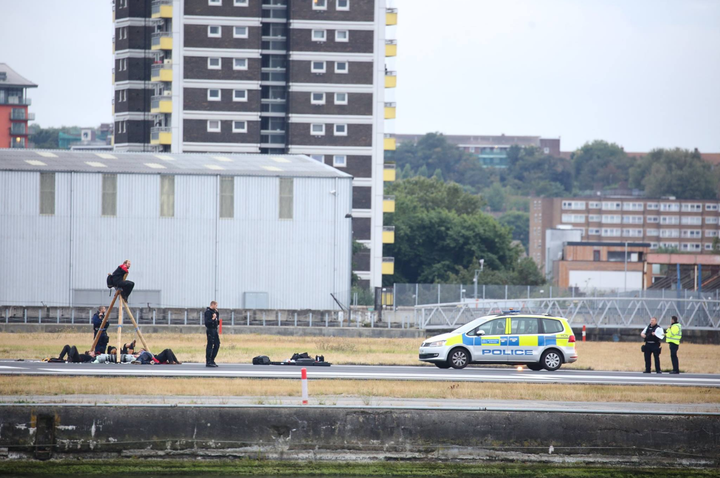 Multiple flights, including those from New York and Frankfurt, have been diverted. Outgoing flights headed for Dublin and Edinburgh have been cancelled.
The protesters reportedly got onto the tarmac by using a boat to sail across the Royal Docks before bypassing security officials.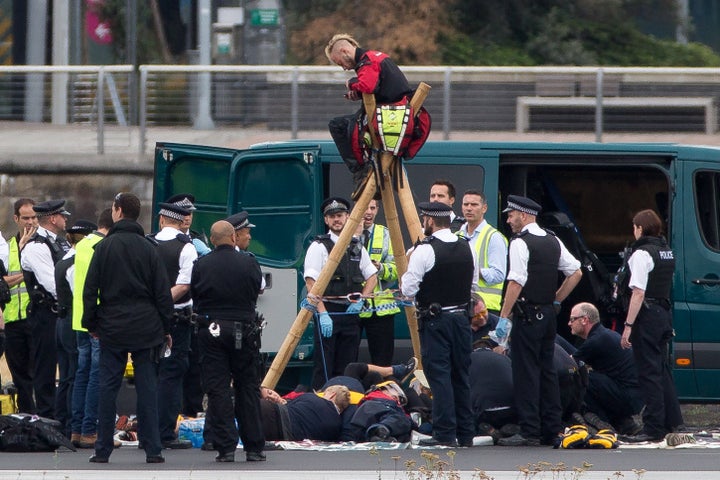 Police have arrested seven of them on charges of aggravated trespass, being unlawfully airside, and breaching London City Airport bylaws.
A spokesperson for the airport said: "We're currently experiencing disruption to all flights due to protesters at the airport. Police are currently on the scene."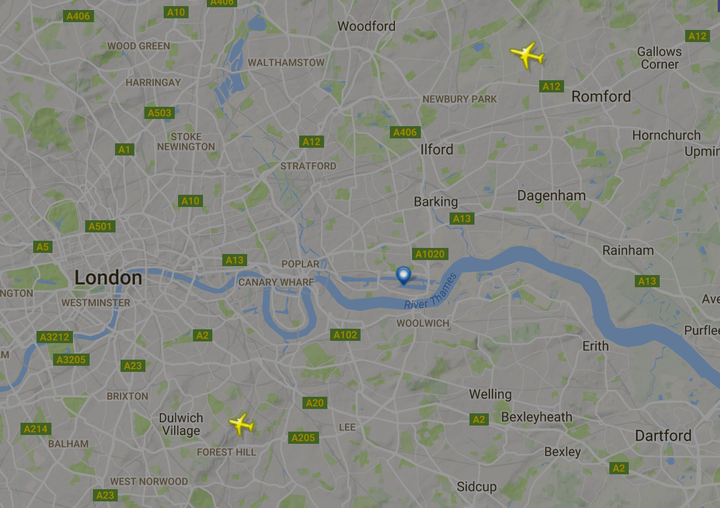 The Metropolitan Police confirmed: "We are on scene at the moment and the incident is ongoing.
"They have erected a tripod and have locked themselves together.
"Officers are currently on scene and are negotiating with them. We are awaiting the arrival of specialist resources that are able to unlock the protesters."
Previous reports had claimed 'Plane Stupid' was behind the action, but in a later statement the group said they were only standing in "solidarity" with BLM.
It is the latest demonstration involving anti-racism activists, who brought traffic to a standstill outside Heathrow Airport - and carried out similar protests in cities around the country - in a co-ordinated day of action last month.
Today's protest coincides with news research released today that shows tiny particles breathed in through air pollution could be linked to diseases such as Alzheimer's.
Experts have discovered the presence of magnetic nanoparticles, which have previously been associated with the development of neurodegenerative diseases such as Alzheimer's, in the human brain.
The shape and features of the nanoparticles suggest they are likely to have come from an outside source, possibly air pollution, the Press Association reported.
BLM released a video immediately after storming the runway at City Airport. Watch it below: