Margaret Howell has given us serious workwear goals with her spring/summer 2017 collection.
Howell's London Fashion Week show on Sunday 18 September featured her signature "less traditional" shirt designs worn untucked and paired with short shorts in the style of vintage swimming trunks, cropped trousers and midi skirts.
Despite this being a spring/summer show Howell proved she is a realist by throwing sweater vests, blazers and cardis with sleeves scrunched up at the elbows, into the mix.
Fashion editor Hilary Alexander called the collection "Essential Margaret Howell", tweeting to say there is "always something about the subversive school girl/school uniform…"
Howell's lace up sandals and soft colour palette brought a sense of nostalgia for old English seaside holidays to the collection.
Click through the gallery below to see the collection in full: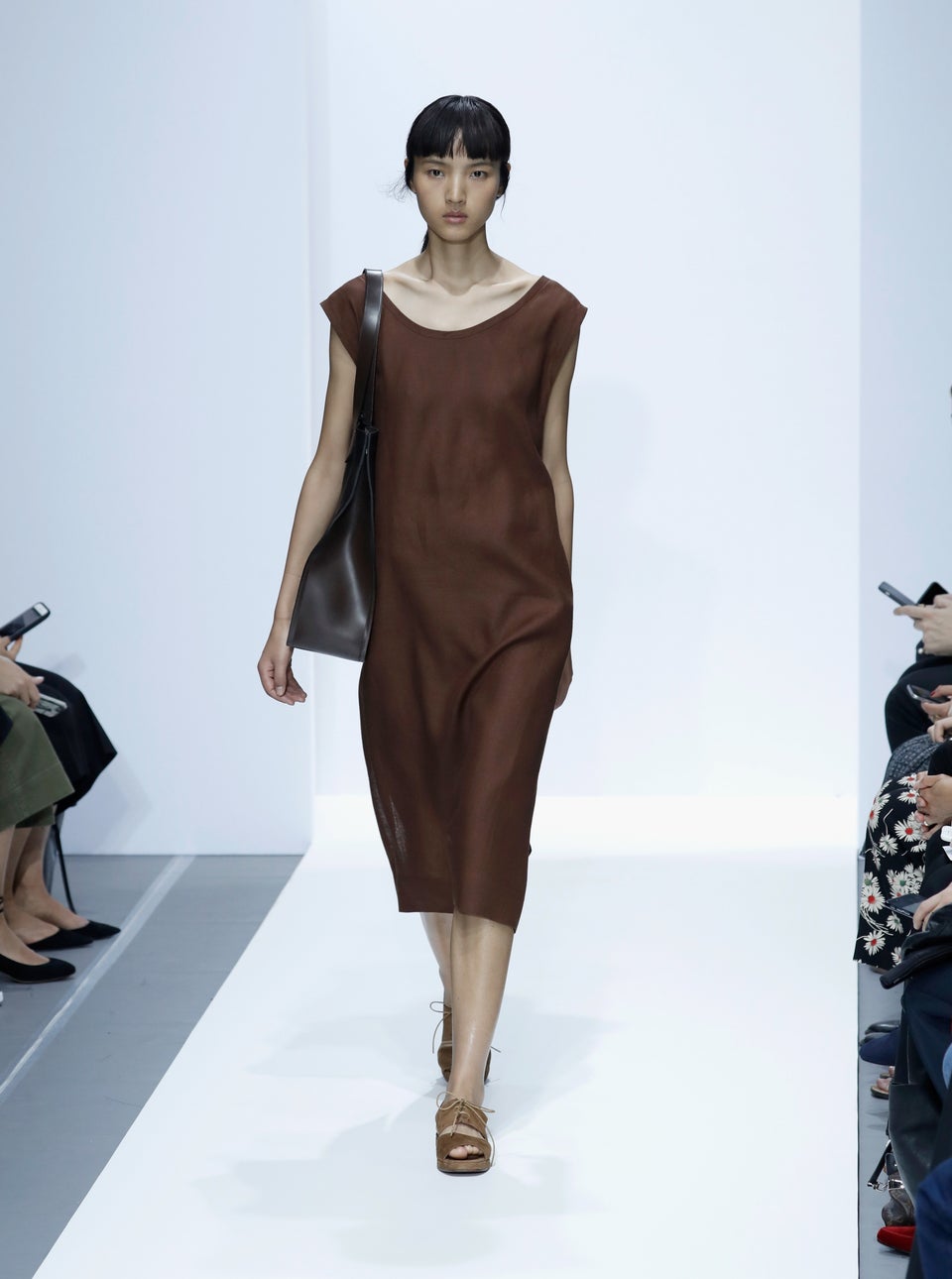 Margaret Howell Spring/Summer 2017