Temperley London's spring/summer 2017 collection has all the hazy warmth of a fondly remembered summer romance.
Models strolled over the sand covered London Fashion Week runway on Sunday 18 September in heavily embellished gowns, waist coats, palazzo pants and platform sandals - bringing to life a bygone beach party, which has only become more impossibly stylish through the lens of nostalgia.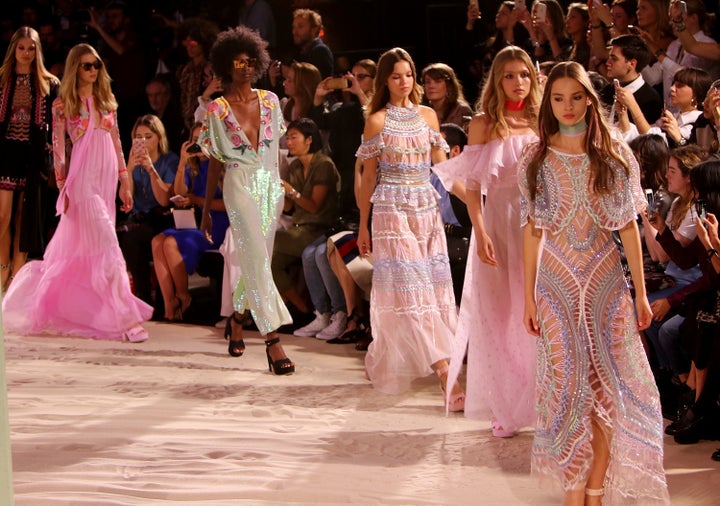 Speaking to WWD ahead of the show Alice Temperley described her spring/summer 2017 collection as "very warm. Everything is slightly bright, but sun-faded, too. It's sort of trippy, sort of celebratory and alive. And it's definitely sunrise to dusk — a 24-hour Temperley tribe."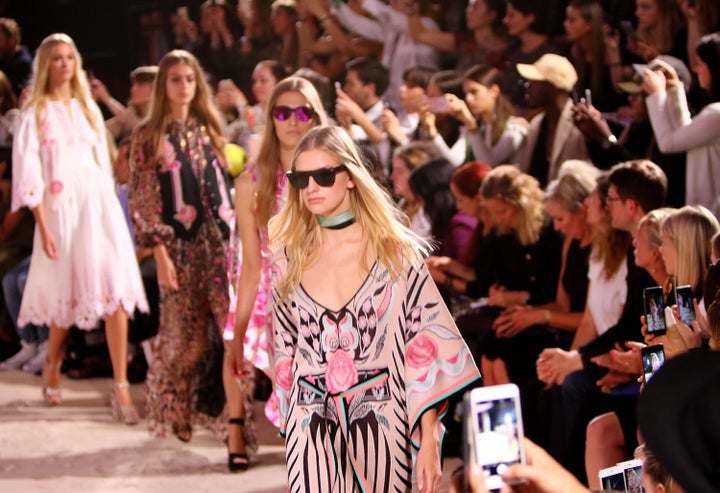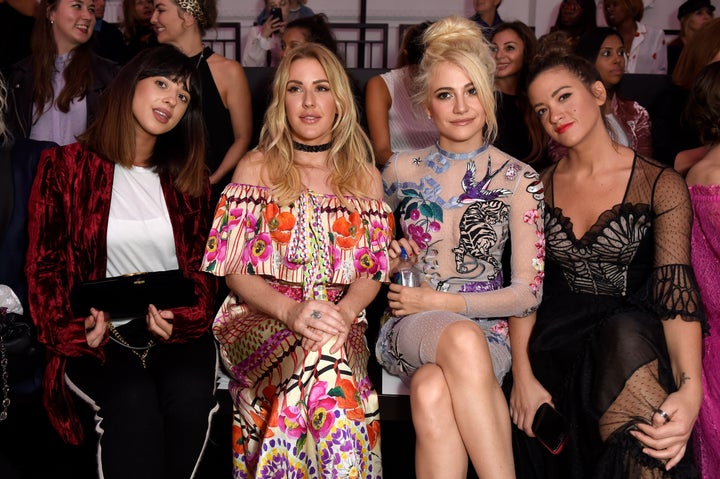 Temperley is one of the brands taking a "see now, buy now" approach to its collection. A limited run of three items from the show are now available to purchase on digital app Vero: a printed dress (£895), embellished jumpsuit (£1,695) and an embroidered top (£695).
Click through the gallery below to see all the looks from the Temperley London spring/summer 2017 collection: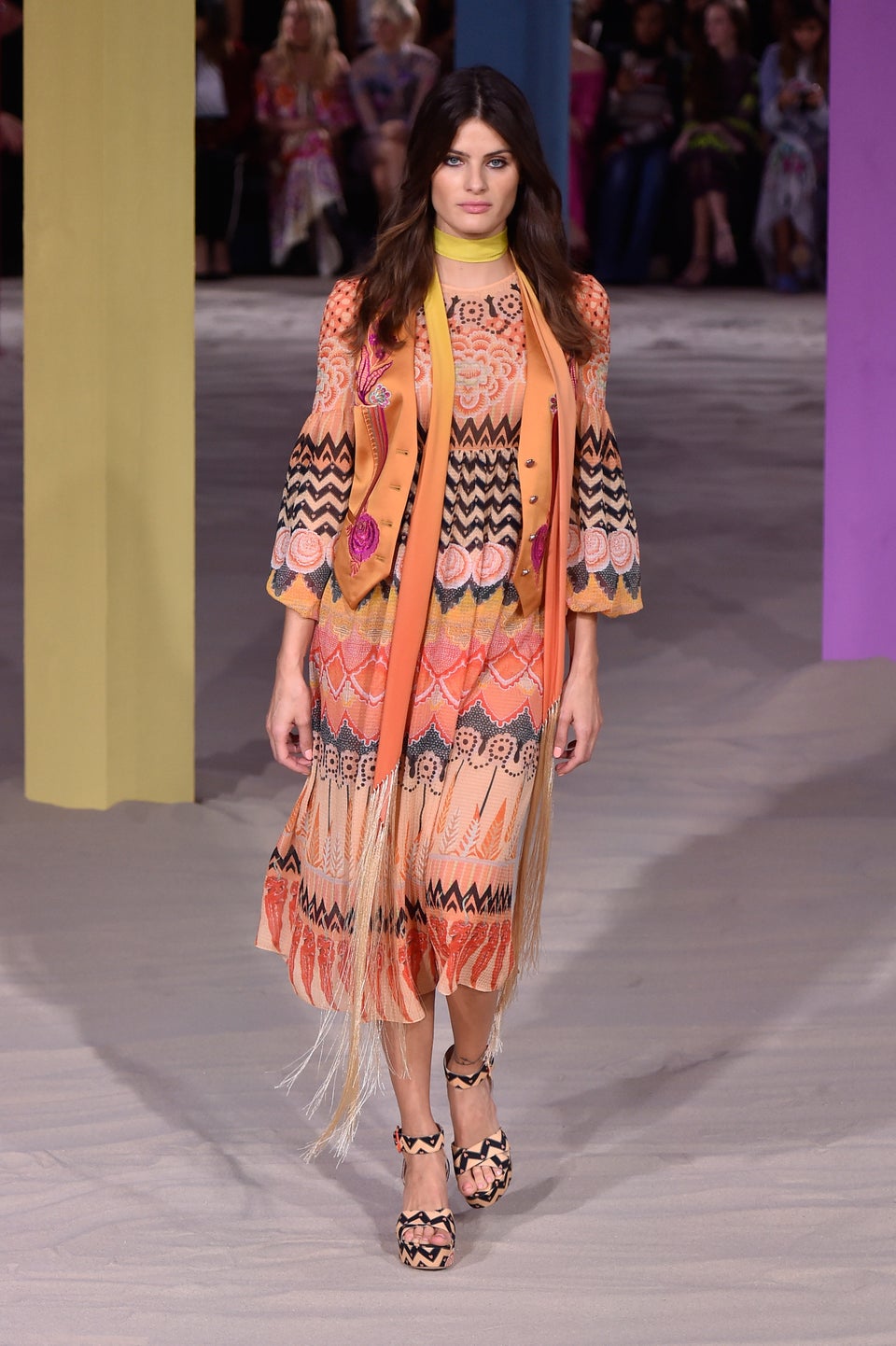 Temperley London Spring/Summer 2017