Tube staff at one station in London have have resorted to desperate measures in a bid to find out which "hot" member of their team was the subject of a 'rush-hour crush' letter in a newspaper this week.
Workers at Leicester Square station used a billboard usually reserved for information on Tube services to call for help identifying the anonymous author of a personal letter in Monday's Metro.
The original letter, penned by a person known only as "Biking Ginger", thanked a helpful male station worker for his help. "It was only when I turned round I realised you were totally hot," they wrote.
"Thanks to the helpful station bloke at Leicester Square Tube on Thursday night. It was only when I turned round I realised you were totally hot."

Biking Ginger, London
After days of scratching their head trying to identify which attractive members of staff at one of the busiest station on the capital's Underground network the note was addressed to, Tube workers turned to the billboard for help.
A plea to the Ginger Biker said they had "given up" and were appealing for help; they claimed to have narrowed the "hot" person the note referred to down to four people.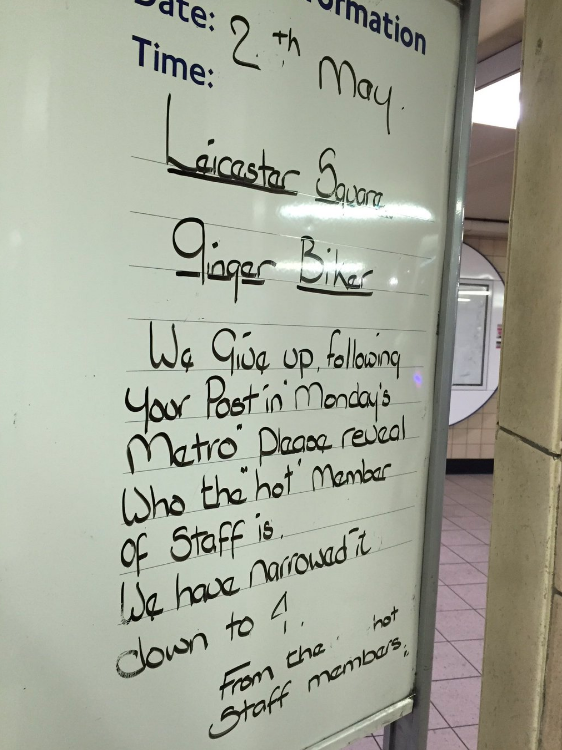 We await the results of next week's Metro "rush-hour crush" with baited breath and wish the prospective happy couple every success.