More than three quarters of Covid-19 patients who end up in hospital are still struggling with long Covid six months after becoming unwell, according to a study published in The Lancet journal.
Long Covid is the term used to describe those who experience long-term symptoms of the virus. The latest UK figures suggest one in five who contract coronavirus develop longer term symptoms, with around 186,000 people suffering for up to 12 weeks, according to the Office for National Statistics.
The latest study looked at the long-term effects of Covid-19 infection on 1,733 people hospitalised with the virus in Wuhan, China. Patients were discharged between January 7 and May 29 2020, with follow-up visits carried out from June 16 to September 3 2020.
At follow-up, 76% of patients reported at least one ongoing symptom. The most common long-term symptom reported was fatigue or muscle weakness (63% of patients), followed by sleep difficulties (26%). Anxiety or depression was reported among 23% of patients.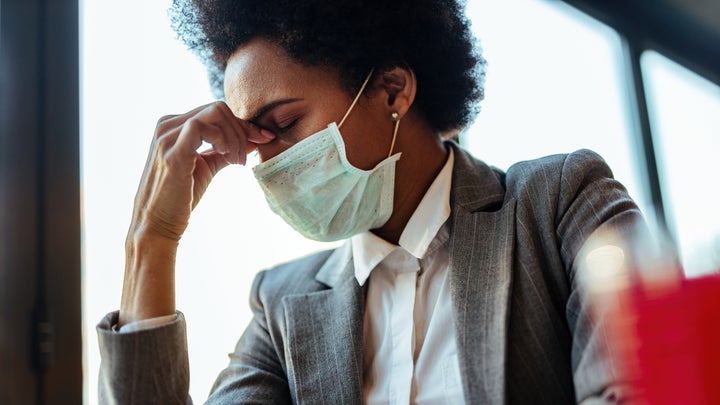 Patients who were severely ill in hospital were more likely to have impaired lung function and abnormalities detected in chest imaging – which could indicate organ damage – six months after symptom onset, the study also found.
Some patients went on to develop kidney problems post-discharge. Lab tests revealed 13% of patients whose kidney function was normal while in hospital had reduced kidney function during the follow-up.
Professor Bin Cao, from the National Center for Respiratory Medicine, China-Japan Friendship Hospital and Capital Medical University, said: "Because Covid-19 is such a new disease, we are only beginning to understand some of its long-term effects on patients' health.
"Our analysis indicates that most patients continue to live with at least some of the effects of the virus after leaving hospital, and highlights a need for post-discharge care, particularly for those who experience severe infections."
Levels of neutralising antibodies fell by more than half (52.5%) after six months in 94 patients whose immune response was tested at the peak of the infection, the study found, raising concerns about the possibility of being re-infected.
It was not possible to determine if symptoms reported during the follow-up were persistent following the infection, worsened after recovery, or occurred post-discharge.
Writing in a joint comment, Monica Cortinovis, Norberto Perico, and Giuseppe Remuzzi, from the Istituto di Ricerche Farmacologiche Mario Negri IRCCS, Italy, who were not involved in the study, pointed out that only 4% of patients were admitted to intensive care, rendering the information about the long-term consequences in that particular cohort "inconclusive".
"Nonetheless, previous research on patient outcomes after ICU stays suggests that several Covid-19 patients who were critically ill while hospitalised will subsequently face impairments regarding their cognitive and mental health and/or physical function far beyond their hospital discharge," they added.
A smaller study from the University of Leeds and Leeds Teaching Hospitals NHS Trust identified a similar pattern of longer-term symptoms likely to be experienced by people hospitalised with the virus.
Fatigue, breathlessness, psychological distress – including problems with concentration and memory – and a general decline in quality of life were commonly reported in those who had ended up in hospital.