We Love...
Like any celebrity worth their sartorial salt, Serena Williams wasn't satisfied with wearing just one stunning royal wedding outfit for the big day on Saturday. The world tennis pro decided to switch out her pale pink Versace dress (that she wore to the chapel ceremony) for a floral Valentino evening gown from the brand's autumn 2018 collection.
But she had a little secret in store underneath her dress.
Before Serena and her husband Alexis Ohanian left their hotel to drive to Frogmore House, where Harry and Meghans' evening reception was held, the 36-year-old decided to share a "little known fact" about her wardrobe.
Underneath her dress, instead of wearing a pair of formal shoes or high heels, she was wearing black sock style trainers, with laser cut out detailing. "I often wear sneakers under my evening gown," Serena wrote on her Instagram, flashing her Valentino trainers.
Why It Works...
Many of us will know the perils of wearing heels to an all-day wedding. Either you are going to end up covered in blisters, barefoot, or having to retire to bed early because your feet can no longer handle the burn.
Serena choosing to wear trainers (albeit, exquisite Valentino trainers) just proves she know where her priorities lie. This is a woman who doesn't want to be held back from the dancefloor by her footwear.
Also Seen On...
Serena's trainers and evening gown might be one of the more glamourous versions of the look we've ever seen, but she is by no means the only one choosing to ditch the heels in favour of a comfier flat shoe.
American actress Hailee Steinfeld famously wore Converse on the red carpet at the 2011 Vanity Fair Oscar party.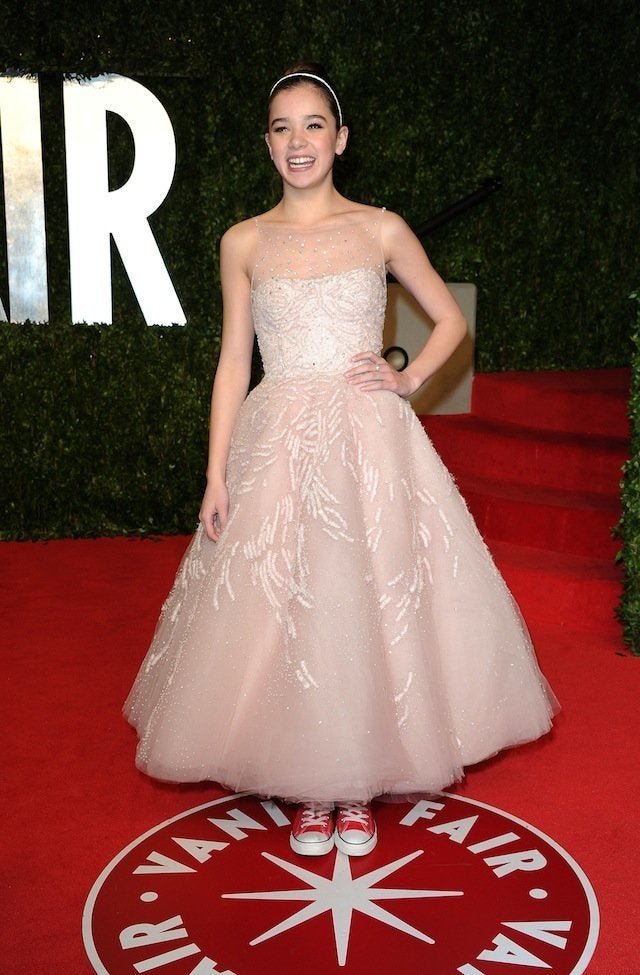 Flat shoes and formal dresses are especially popular with street style stars, like Susie Bubble (see below).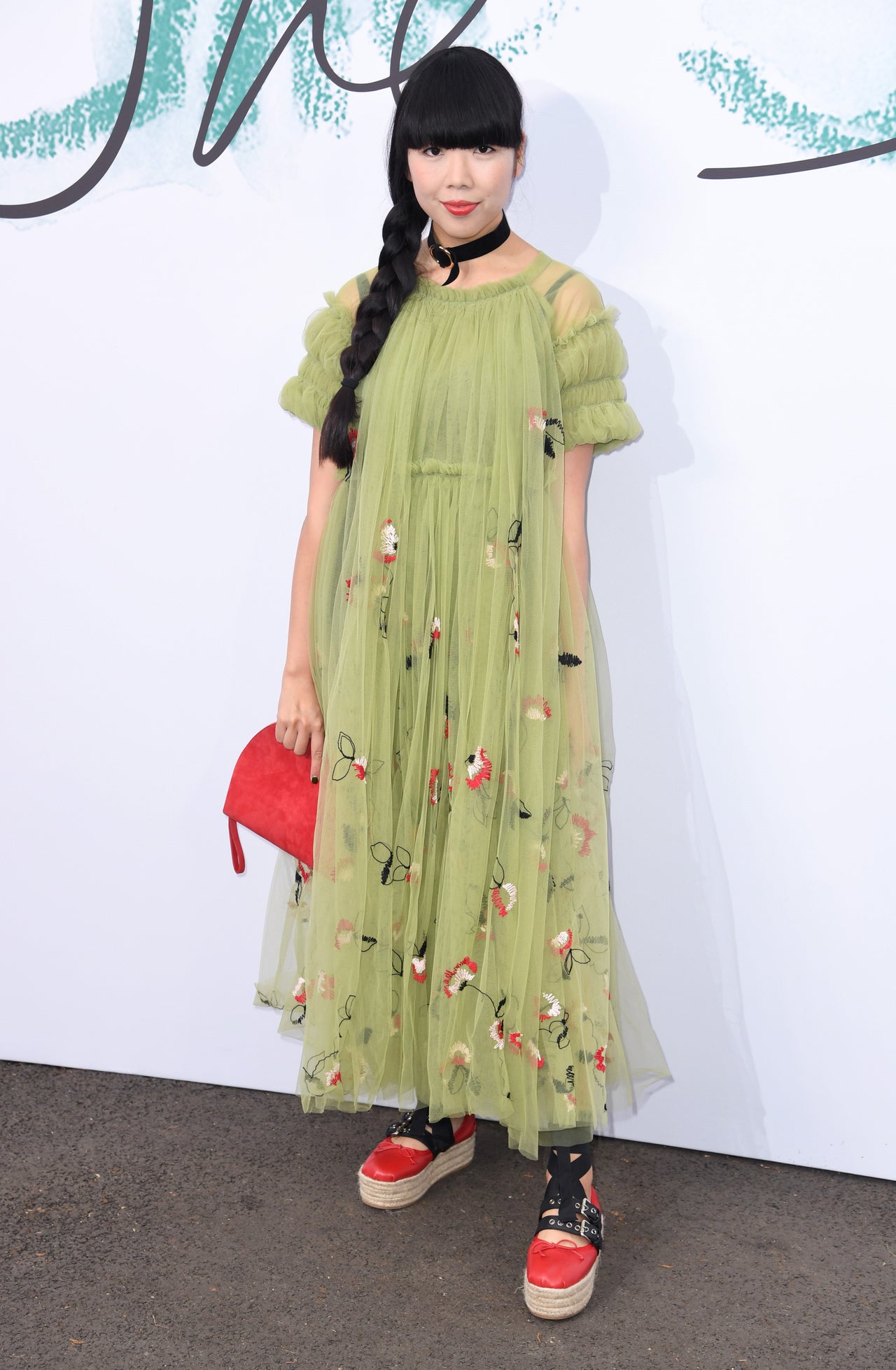 And on Maddelina Pizzonia, who is wearing Valentino trainers, like Serena.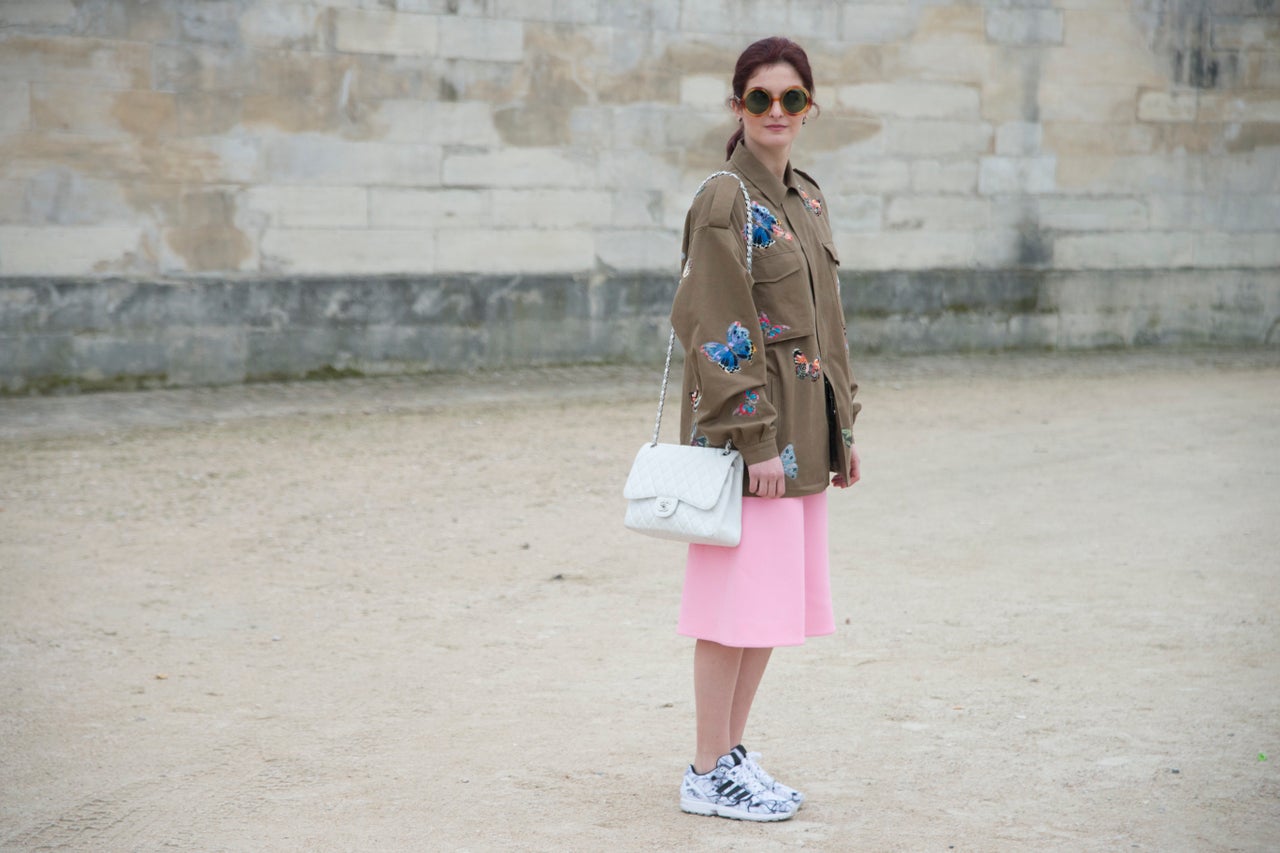 Couture designers are no longer afraid of mixing street-style inspired looks and high end items: bringing trainers on to their catwalks, as frequently seen in Karl Lagerfeld's Chanel shows.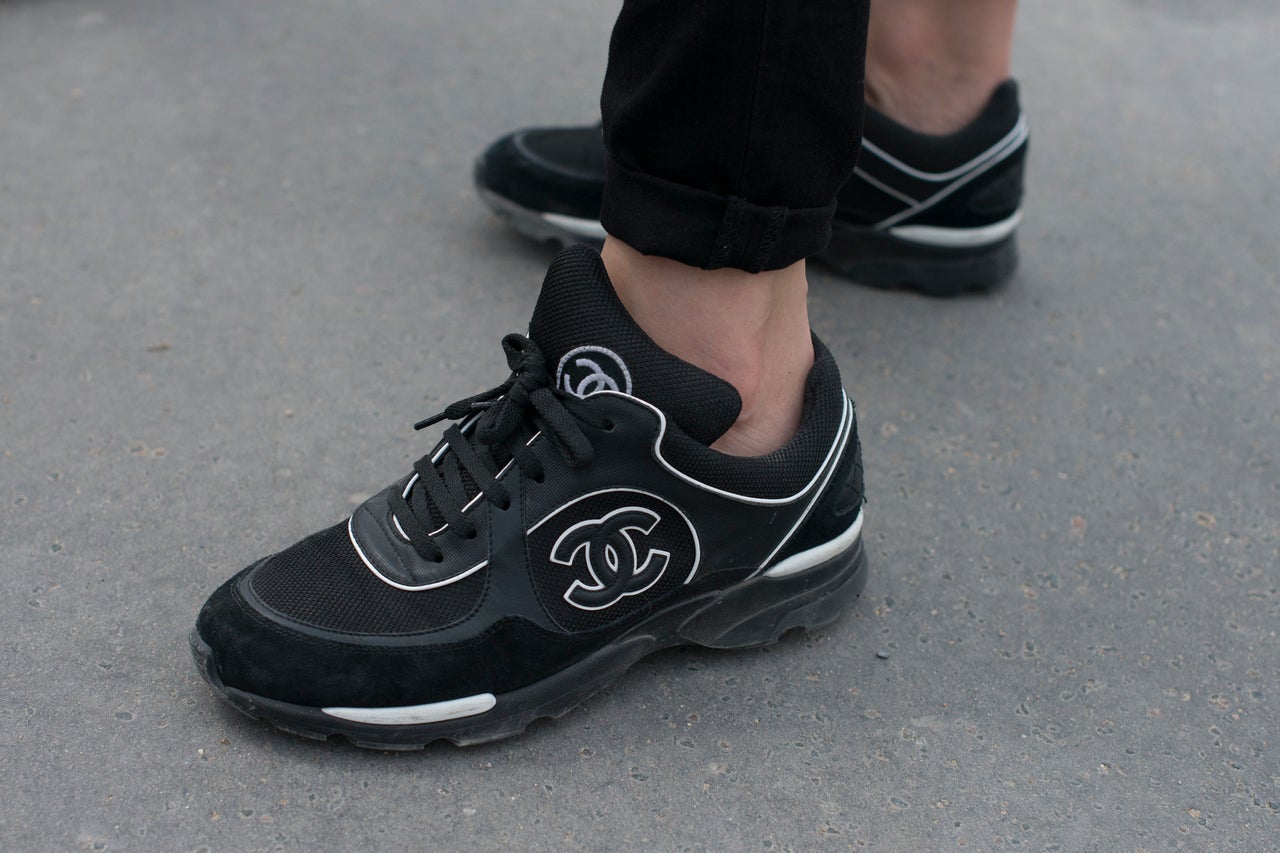 Follow Their Lead...
While Serena might be able to splash the cash on a pair of designer trainers, if you want to replicate the look for less money, try these options.
These Kurt Geiger Linford sock black trainers are £149. For a cheaper black trainer option, these Zara trainers are £39.99. These diamante Dune sock trainers are perfect for an evening out. Or if you want to channel Hailee, then opt for a pair of classic black Converse trainers from ASOS.