Bosses brought former 'How Clean Is Your House?' star Kim onto the show to bury the hatchet with regular panellist Coleen, after they famously fell out on 'Celebrity Big Brother' last year.
However, things between the pair boiled over, with ugly scenes unfolding on the ITV daytime show.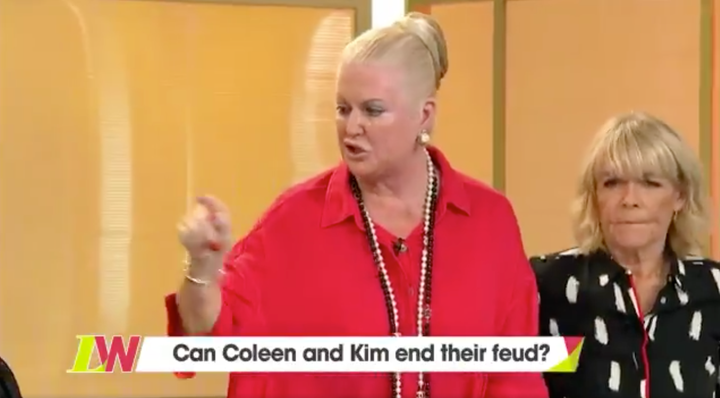 The panel - made up of Coleen, her sister Linda, Janet Street Porter and Linda Robson - had been pressing Kim on her treatment of Coleen in the house, and the two women could not agree on who was in the wrong.
As Coleen received support from her co-stars, Kim then became tearful as she attempted to defend herself, but refused to accept comfort from the women.
"She's hard as nails. She's a con artist," Kim said of Coleen.
Getting up from her seat behind the desk, she shouted: "I wouldn't want to sit and talk to lying trash like you."
"Well I think that's sad," Coleen replied.
Addressing the audience, who had begun booing Kim, she continued: "You think what you like. She's a horrible person."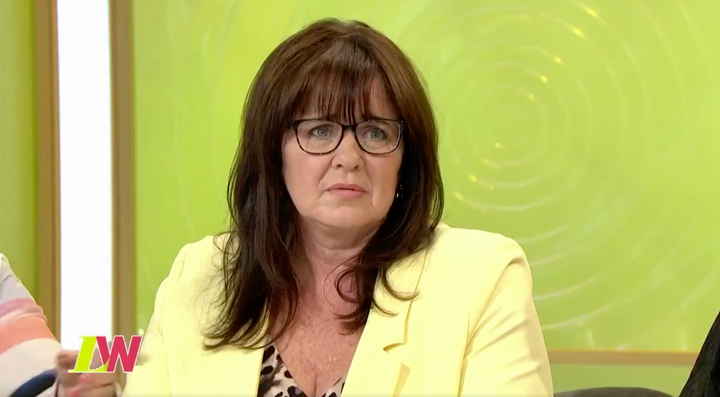 As Coleen's co-stars insisted she "was not trash" and that Kim was "showing her true colours", she claimed Coleen had "bullied" her in the 'CBB' house.
She then continued to call her "trash" before walking off set, as Coleen attempted to throw to a commercial break.
After they returned from the adverts, Coleen told viewers Kim was being looked after by members of the production team, while Linda admitted she was "shaking" from the incident.
The whole episode left fans of the show questioning why the two had been brought together for such an uncomfortable showdown:
In response to viewers' concerns, a 'Loose Women' spokesperson told HuffPost UK: "Kim agreed to come onto the panel today at the invitation of the producers on the understanding it was for a reconciliation with Coleen.
"Kim becoming upset was never the intention and the panel did endeavour to comfort her."
They added: "She was offered counselling after the show, which she has declined."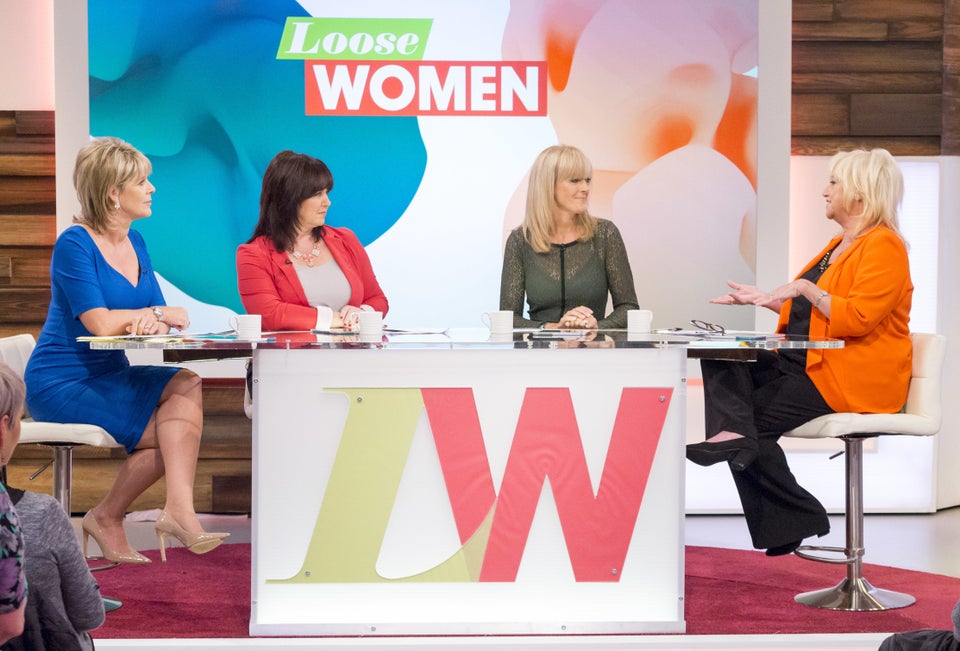 20 Controversial Loose Women Moments