Loose Women's Nadia Sawalha made a rather personal admission on the ITV daytime show, when it tackled the subject of female body hair on Monday (6 June).
The star has encouraged women to 'Bring Back The Bush', while claiming she has a "comb over" on her intimate area.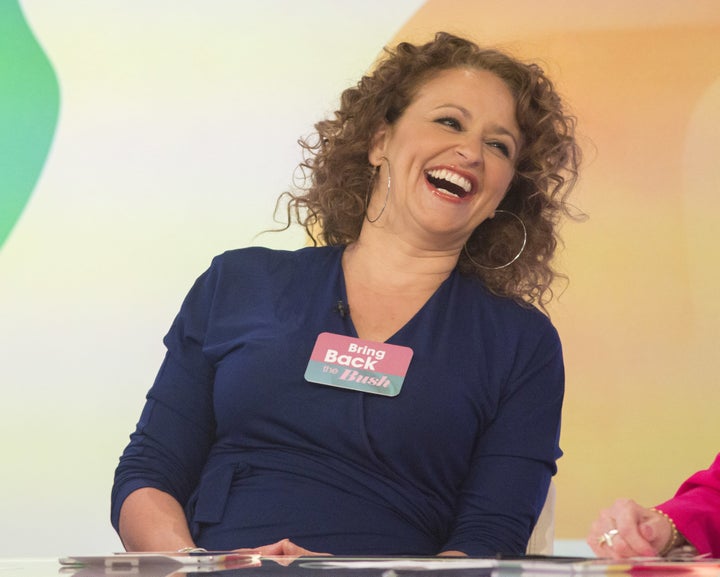 During a discussion with fellow panellists Andrea McLean, Coleen Nolan and Gloria Hunniford, Nadia said: "There is an enormous pressure for our young women now to be hairless. How outrageous is that? They don't even realise they are being objectified by men."
She continued: "I think if a man asks you to take all your hair off, he is watching too much porn.
"Don't get me wrong, I'm not talking about bush down our legs or on our bikini, because I know people get nervous about that, although I do use mine as a combover. I'm talking about, we are supposed to have hair around our noon."
She then dished out badges emblazoned with her 'Bring Back The Bush', before conversation soon turned to the topic of anal bleaching.
But it proved too much for Coleen, who joked: "I don't even bleach my sink!"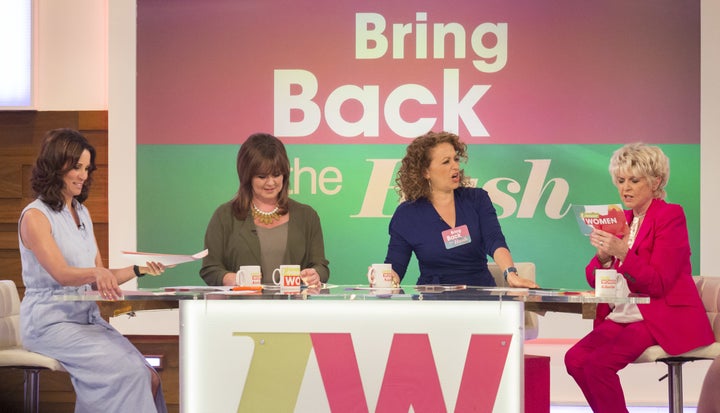 It is not the first time 'Loose Women' has tackled less daytime-friendly discussion points on the show, as last month the ladies talked about natural lubricants.
In a statement, an spokesperson for the TV watchdog said at the time: "We considered this light-hearted and generally inexplicit conversation was broadly in keeping with the expectations of the likely audience.
"We assessed a handful of complaints [about] the sexual nature of a discussion led by panellist Katie Price, but won't be taking the matter forward for investigation."
'Loose Women' airs weekdays at 12.30pm on ITV.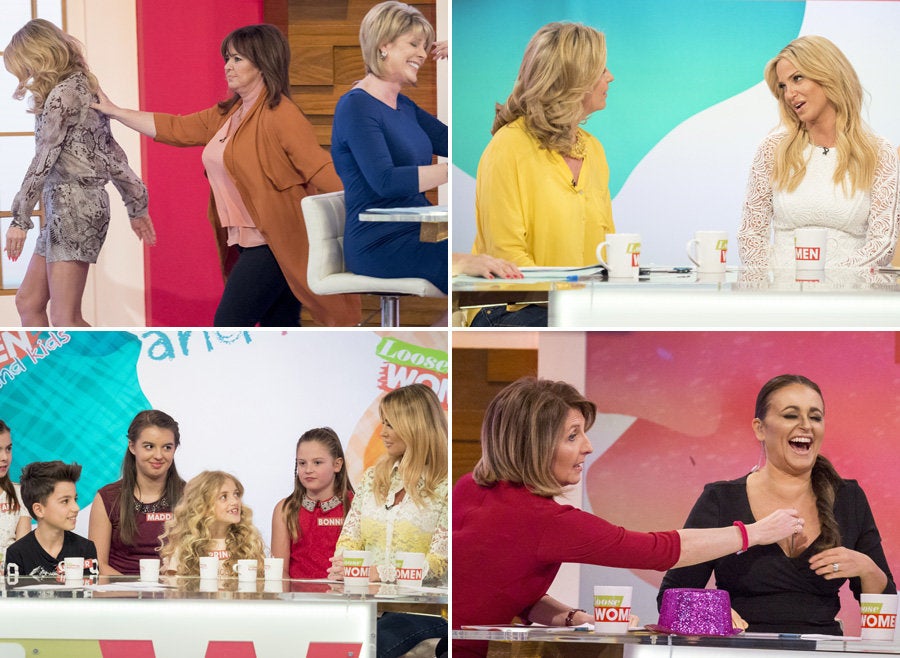 'Loose Women' Best Moments 2016
Popular in the Community