A six-week-old kitten abandoned on a landfill site has found a forever home, all thanks to the hero lorry driver who discovered her.
The kitten, who has since been named Gracie by her rescuer, had been dumped in a cardboard box on the landfill site in North Wales.
Paul Gibbons, a local lorry driver, discovered the tiny kitten who was cold, hungry and had hurt her eye.
After asking his local Cats Protection branch for advice and medical help, a smitten Gibbons offered the tiny cat a forever home.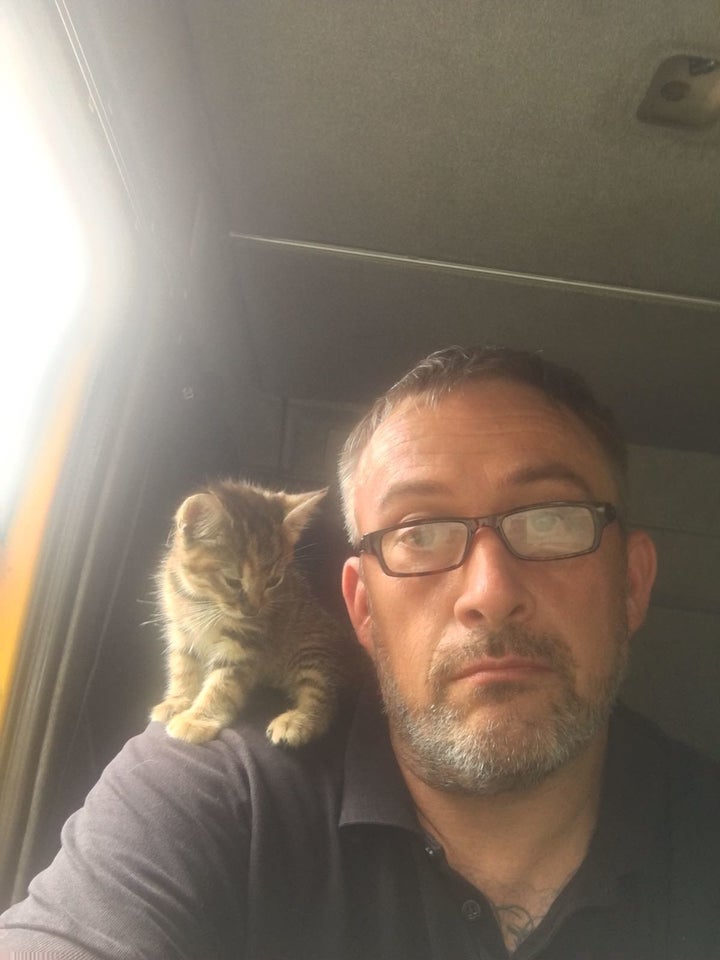 Gibbons discovered the abandoned kitten on 24 July and took her back to his lorry, where she fell asleep on the dashboard.
"The kitten was so grateful she refused to leave her rescuer's shoulder," a spokesperson for feline welfare charity Cats Protection told HuffPost UK.
"She was cold, hungry and had a poorly eye which required treatment.
"The driver contacted our branch for advice and we made arrangements for the kitten to come to one of our fosterers."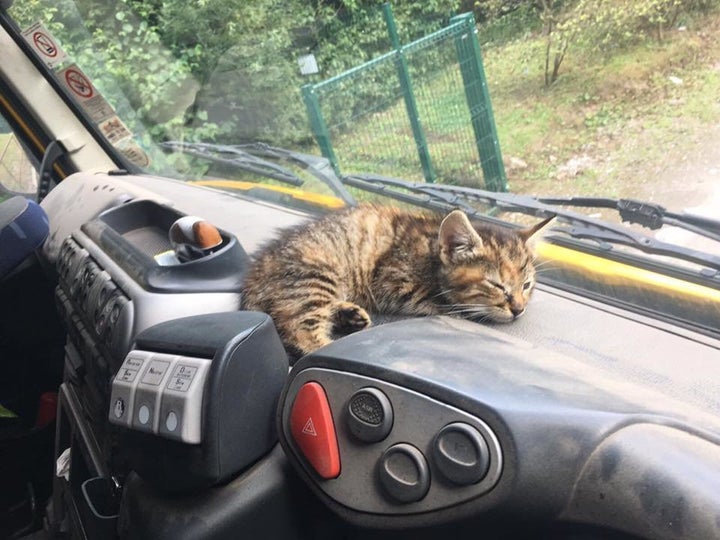 Gracie will stay with Cats Protection's Atherton and Wigan Branch until she's made a full recovery, she will then go and live with Gibbons - who couldn't bear to see her become homeless.
Although the Atherton and Wigan Branch has dealt with numerous cases where cats and kittens have been abandoned in boxes, this is the first time they have cared for a kitten found abandoned at a landfill site.
"It appears Gracie had simply been chucked away with the household rubbish in the most appalling and callous way," a spokesperson told HuffPost UK.
"If not neutered, cats are prolific breeders which creates many unwanted kittens and this is a desperately sad example of how badly they can be treated.
"What's more upsetting is that we won't ever know if she had litter mates that didn't make it.
"The fact that she survived is nothing short of a miracle."