Ever since Curtis' split from Amy Hart, who has since chosen to leave the show, Maura has expressed her interest in getting together with the ballroom dancer, and has been unabashedly putting the moves on him across the last two nights.
However, her sudden infatuation with Curtis has proved confusing for the rest of the Islanders, not to mention viewers at home, who have suggested that producers might have put Maura up to "cracking on" with her fellow contestant.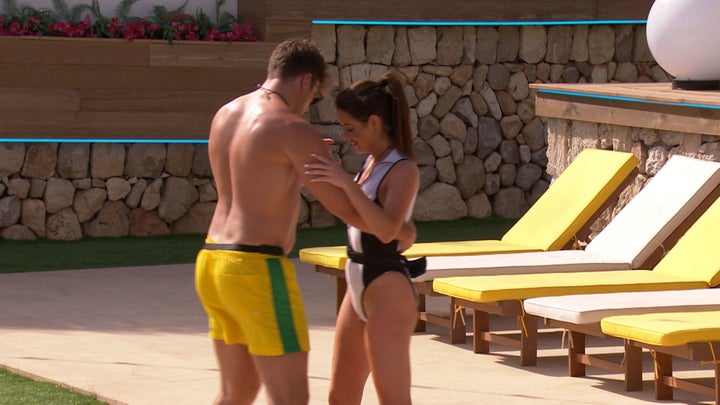 A Love Island rep has since denied this is the case, insisting: "This [accusation] is untrue.
"The opinions the Islanders have, decisions they make and the relationships formed are completely within the control of the Islanders themselves."
Recently-eliminated Islander Lucie Donlan has also revealed that Maura has had feelings for Curtis for a while, saying: "[Maura] told me on the day after she entered the villa that she liked him. She didn't want to act on it because of Amy. I said my lips are sealed. I told her I would support her.
"I said to her, 'If every guy was single in here, who would you pick?' and she said 'Curtis'. I knew that from the beginning."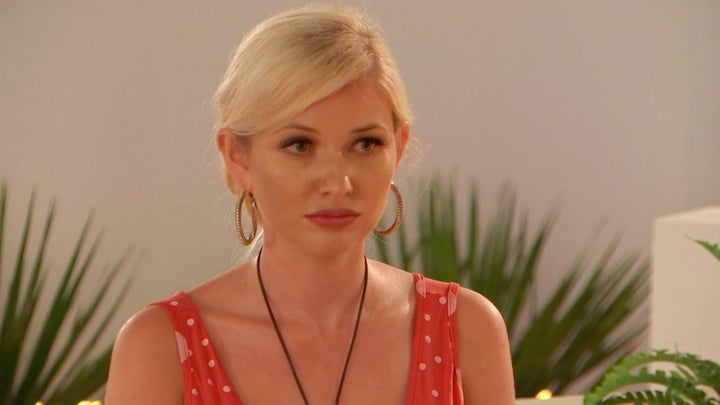 Tuesday night's edition of Love Island saw Amy sitting down with Curtis, explaining to him she didn't feel she could "heal" from their spit (well, "half-split") as long as they were still under the same roof.
Love Island airs on Sunday through Friday nights at 9pm on ITV2.