The trio came together for the first time since Amy quit the villa last month for a pretty uncomfortable chat on the ITV2 special, which featured all 36 of this year's Islanders.
Fans of the reality series had previously seen Amy decide to leave the Island after Curtis called off their month-long relationship and began cracking on with Maura.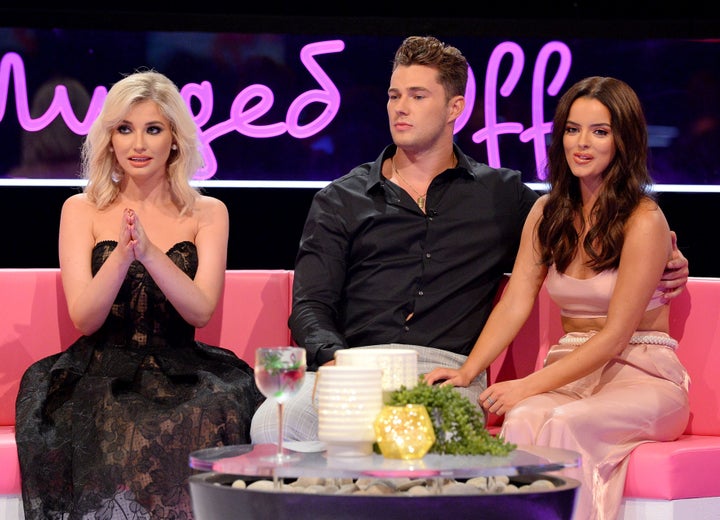 And after spending the last four weeks healing from her heartbreak, Amy didn't exactly seem thrilled to be sat alongside the couple for an interview with host Caroline Flack.
There were fixed grins all round as the threesome claimed there were no hard feelings between them, with Amy maintaining: "I always said that if you're happy, I'm happy. That's why I left, so you could be happy."
Curtis went on to admit he believed he and Amy would have broken up even if they had not been put through the Casa Amor twist, which saw his head turn in Jourdan Raine's direction.
"I feel like it would have come out anyway. Even if Casa Amor didn't happen," he said, claiming their relationship "wasn't 100% right".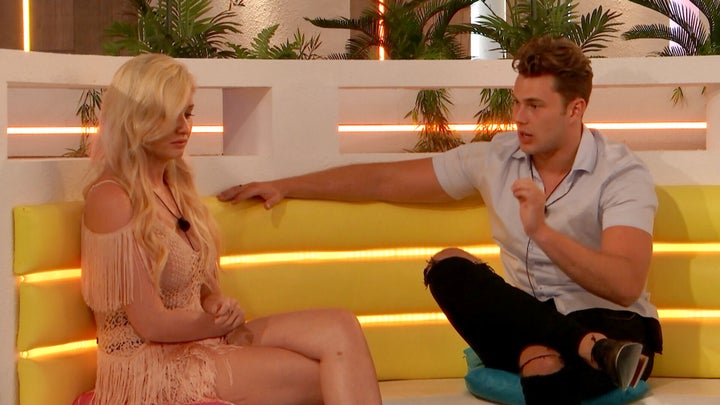 Amy said she was in tears watching back the scenes where she had confronted Curtis after Casa Amor, but also said she had been "quite dramatic".
Maura, meanwhile, said insisted that they were all on good terms, claiming she had always been friends with Amy prior to her departure, despite previously telling other Islanders they were not that close.
Of course, the awkwardness of the whole exchange did not go unnoticed on Twitter, where toes were curling...
Things did not get any less uncomfortable after Amy left the stage so the couple could be interviewed alone, though.
The pair left viewers squirming as they overshared about their post-villa sex life, admitting they had tried out Curtis' favourite sex position.
The Irish gird girl will be acting as an agony aunt for the ITV daytime show, as well as be appearing in her own recurring feature called Maura Than Meets The Eye, in which she'll be travelling around the UK to take on a variety of challenges.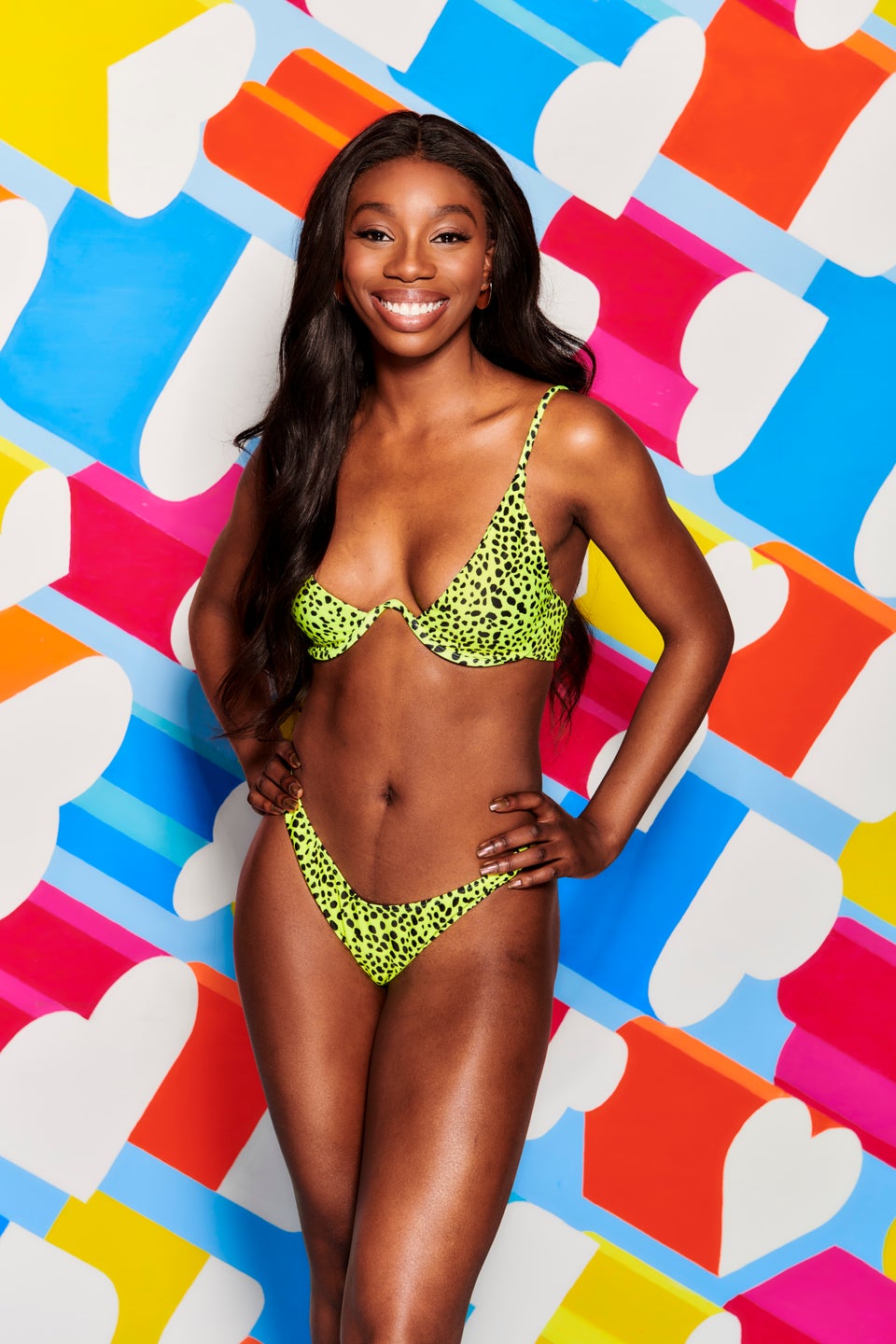 Love Island Contestants 2019