Former Love Island star Theo Campbell has discussed the incident that led to him losing his sight in one eye for the first time.
In a string of posts on his Instagram story, he has now revealed exactly what led to the injury, explaining that after someone accidentally sprayed champagne in his eye at a party, he inadvertently positioned himself for what he's described as a "perfect bullseye shot".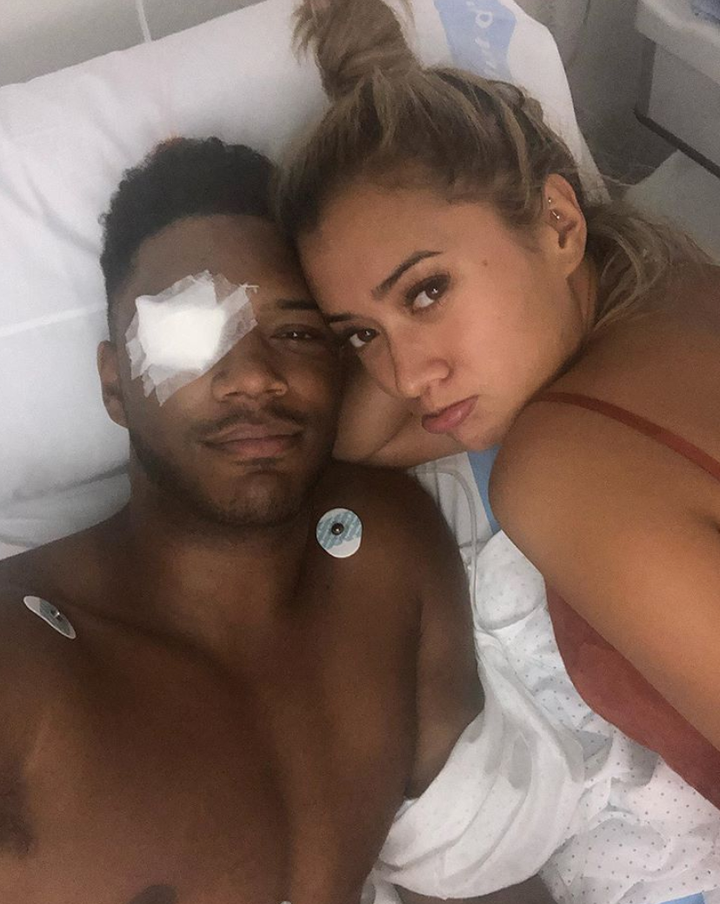 He said: "Walking through there was champagne sprayed, 100 bottles going off, and someone sprayed champagne under these glasses in my eye.
"I'm trying to get the champagne out of my eye, and within a split second, some girls in front of me got a bottle down by her waist, it was a perfect bullseye shot hits me clean in the eye, and that's how easy it was."
Theo continued: "I took my glasses off for a second. I knew straight away and put my hand down and nobody really saw I was in agony, I couldn't open my eyes, I was too scared and I had blood in my hand. Then I got rushed to hospital now I'm here.
"The main part that scared me [was when] I went straight into the theatre, and he said ''mate don't worry about seeing again we're trying to save your eye'.' Simple as that really. It can happen to anyone."
He added that he had "never broken a bone" and "never spent a night in hospital" before his recent accident.
Since the incident, Theo has disclosed that he has undergone surgery twice, and had seven stitches in his eye.
Fortunately, Theo is clearly determined to retain his sense of humour, posting this on his Instagram story days after the accident...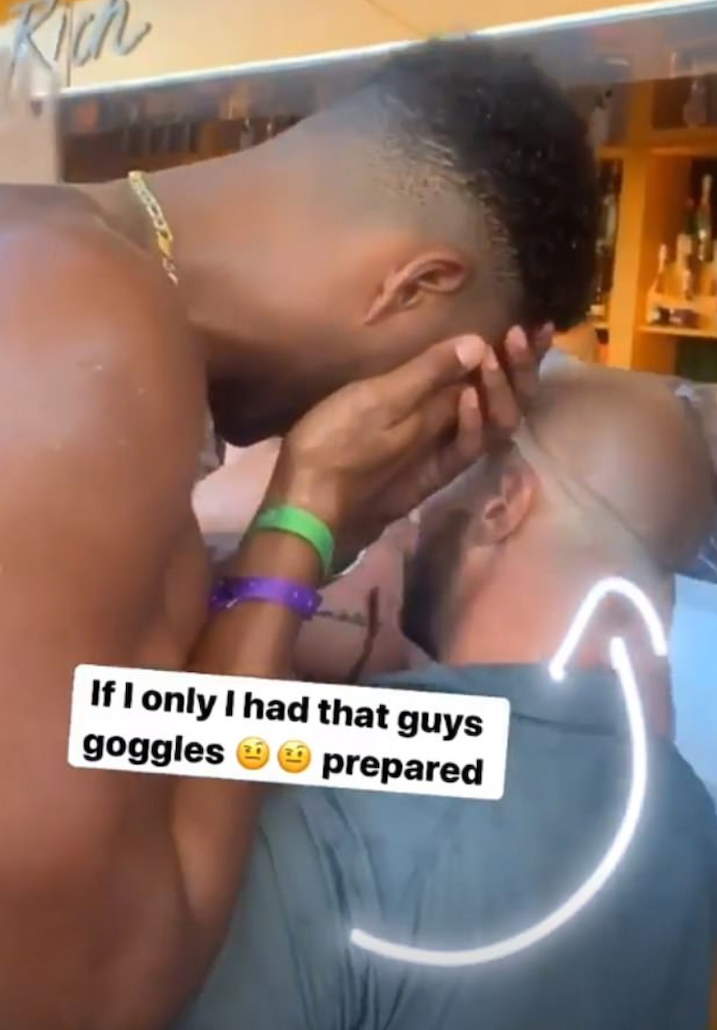 Theo was a contestant on the third series of the ITV2 dating show, entering the villa at the halfway point.
He is now in a relationship with fellow Love Island star Kaz Crossley, who appeared on the show the year after him.