Two in five (40%) female 'Love Island' viewers aged 18-34 feel more self-conscious about their body and appearance after watching the show.
More than one in 10 (11%) are more likely to consider lip fillers, one fifth (22%) would have their teeth whitened and almost one third (30%) have considered going on a diet to lose weight, according to a poll of more than 2200 women released by feminist community Level Up.
A number of members of the 30,000-strong community have raised concerns about adverts for appetite-suppressing products and cosmetic surgery shown during the programme. Level Up is calling for the broadcaster to commit to no longer showing adverts in this or future series and almost two thousand letters have been sent to the broadcaster by members to call for change.
"My daughter is showing signs of susceptibility to such ideas," one concerned mother wrote. "Her mental health and self-esteem is already low. She doesn't need more pressure to try to line herself up to an impossible and unhealthy image of perfection. There will be many other products and services who would want to advertise to that audience. Please act responsibly and help us bring up teenagers in healthy thinking if you can."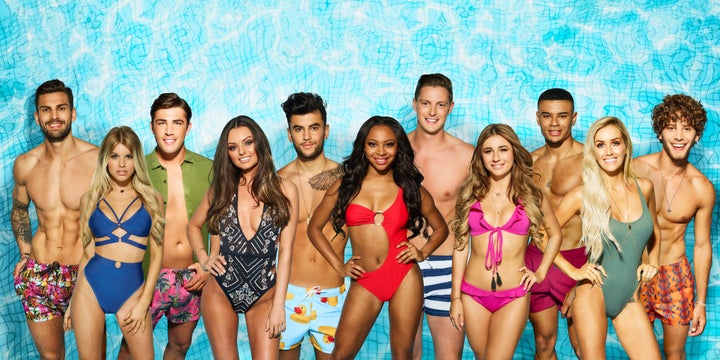 Janey Starling, campaign manager at Level Up and "big fan" of the show, told HuffPost UK: "The show does promote a very narrow standard of beauty, there's no denying that - it shows a specific body type as beautiful and everybody is tiny. A few of the women on the show have been very public about the plastic surgery they've had, but the issue here is the editorial decision to place diet and plastic surgery adverts in the breaks – it seems very exploitative."
HuffPost UK has learned there are currently no more adverts for cosmetic surgery groups and diet products scheduled for broadcast during this series of Love Island. When asked whether this is a direct result of feedback from health experts and viewers, we received no response.
"ITV takes its responsibility to viewers very seriously and ensures adverts broadcast during our programmes adhere to The UK Code of Broadcast Advertising's rules on the content and scheduling of advertising," a spokesperson said in a statement.
For Starling the advert ban should extend beyond this current series. "Ultimately the way to completely draw a line underneath them [the adverts] is for them [ITV] to commit to not showing them in the new series," she said.
Members of the Level Up community have sent a total of 1,984 letters complaining about the adverts alongside 285 tweets.
"My niece clings to life as I write this after the constant body shaming pressure became too much for her," another viewer wrote. "She starved herself daily, she ate nothing more than a handful of nuts and berries a day because the media tell her that she's not skinny enough, she's not pretty enough and she's not good enough. She is beautiful, she is a good enough, in fact she's more than good enough."
Concerns over the adverts have already been raised by NHS England Chief Simon Stevens and The British Association of Aesthetic Plastic Surgeons (BAAPS). The Advertising Standards Authority (ASA) has received two complaints about the adverts, a spokesperson told HuffPost UK.
As a result senior health officials from the NHS are set to meet with the ASA to discuss whether the regulator is doing enough to protect young people from adverts which fuel body insecurity, such as those aired during the show.
The national mental health director for NHS England, Claire Murdoch, wrote to Guy Parker, chief executive of the Advertising Standards Authority (ASA), asking whether its existing guidelines are enough. She also urged the body to consider whether a broader Duty of Care for mental health should be imposed on all broadcast advertisers.
Further to the letter from NHS England about young people, body image and mental health, the ASA told HuffPost UK: "The protection of children sits at the heart of the advertising rules and the work of the ASA. We welcome the thoughts and input from NHS England on this important issue and look forward to meeting with them to discuss this further."