A four-year-old boy saved his mum from breaking her arm by summoning all his strength to lift a king size bed off her.
Gemma Banks, from Crawley in Sussex, was at home with her son Luke and two-year-old daughter Lucy on Friday 22 July, when her mobile phone fell down a gap between the mattress and headboard of her Ottoman bed.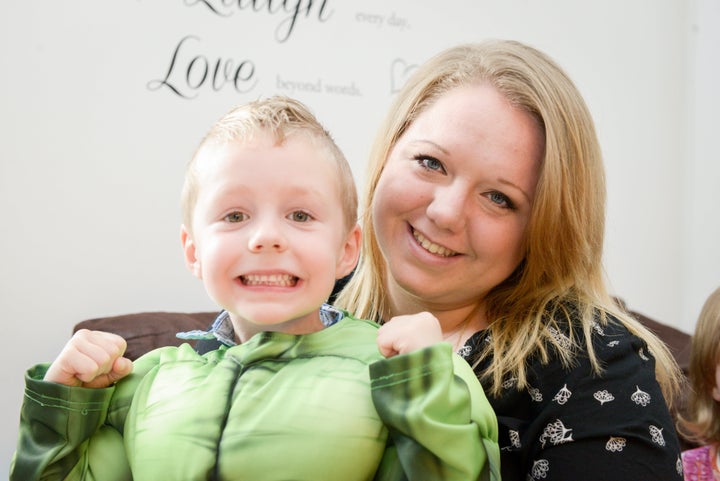 Banks said: "I had my arm down the gap and I heard this snap and it fell on my arm. My arm was wedged in this gap about an inch and a half or two inches wide."
"It was excruciating, it felt like, had it gone down any more, my arm would have snapped off, it would have just broken, no question."
The 32-year-old called for help and Luke quickly came to her aid, whilst wearing his Hulk pyjamas.
"I was trying to hold the bed up with my other arm so it didn't fall any further but I could feel it was slipping; it was going to go," Banks said.
"Luke ran in. He is only little and it is really heavy, even putting the bed together was an absolute nightmare because it was just so heavy."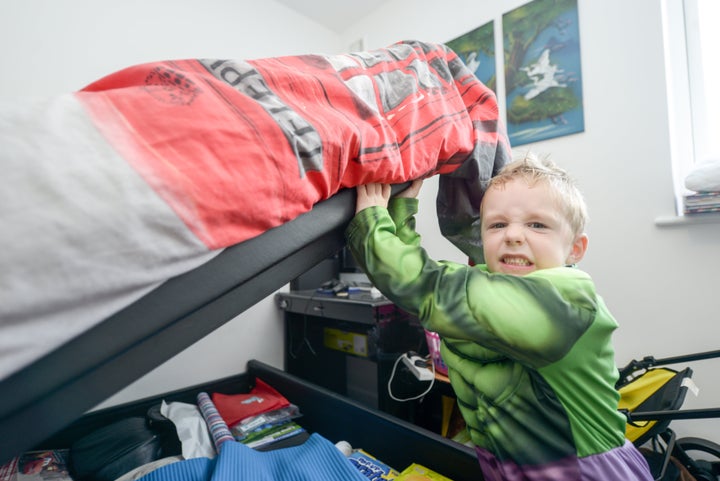 Luke's quick action meant Banks has only been left with a bruise rather than a more serious injury.
"I think it was like when survival instincts kick in and you get that superhuman strength. Luke has never even been able to open it himself before, even with the springs in tact."
Karate-fan Luke, who has not yet started primary school, wants to work in the emergency services as a policeman or fireman when he grows up.
Banks said, following the incident: "I told him he'll be able to save people like that every day if he does. He had a great big smile on his face."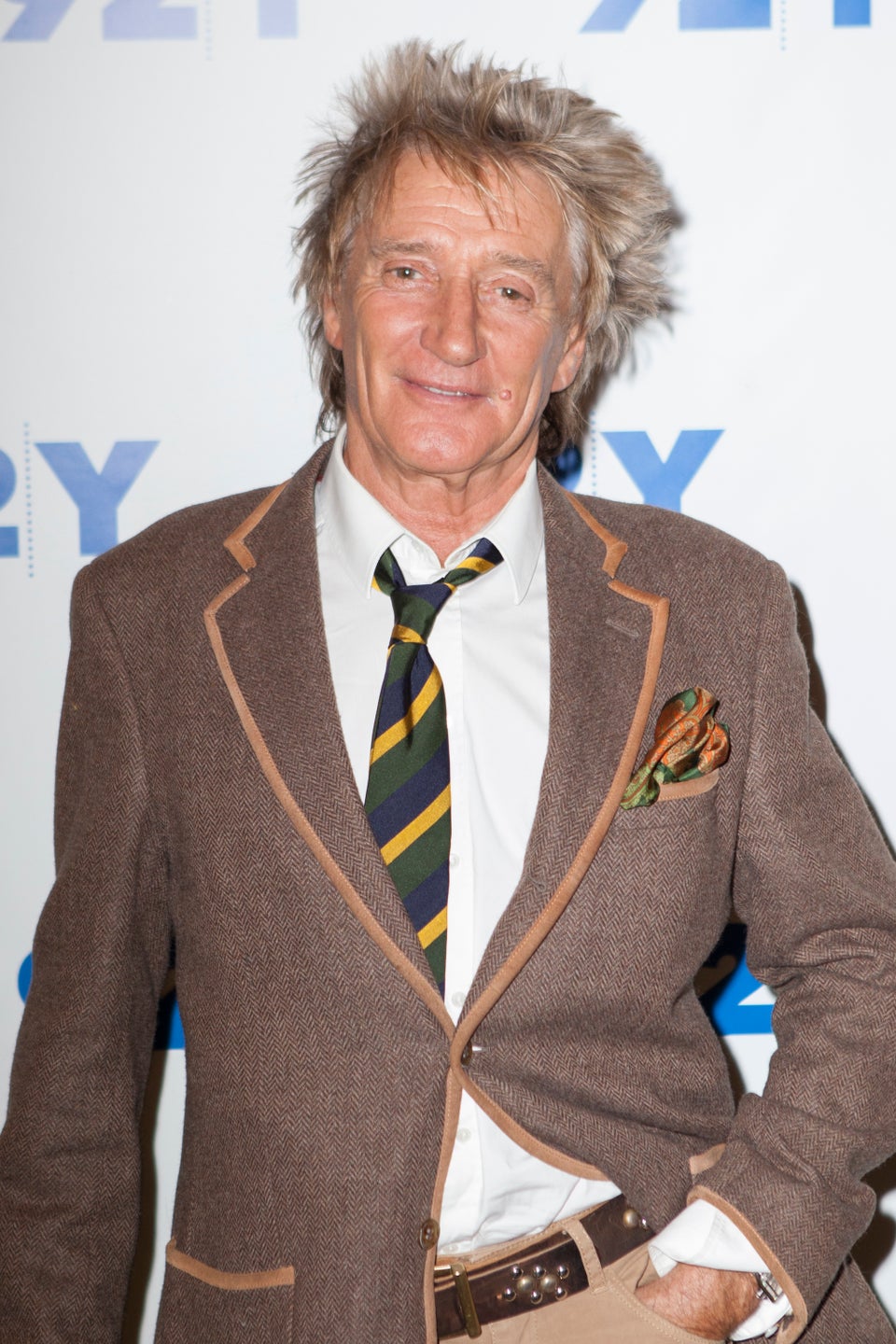 Celebrity Parents With The Most Children