Cheryl Murray, 27, lived with a growing lump on her right foot for a decade and hid it from her boyfriend for two years.
But sharing her secret with him saved her life and now the pair are getting married.
In denial about it being anything serious, she hid her lump from her boyfriend David McKenzie, now 34, after they first got together in 2012.
She would make sure she had her legs crossed and tuck her right foot under the left, and said because they did not live together it was easier to conceal.
But by early 2014, the growth had become too huge to ignore and Murray finally revealed it to McKenzie. It turned out to be cancer.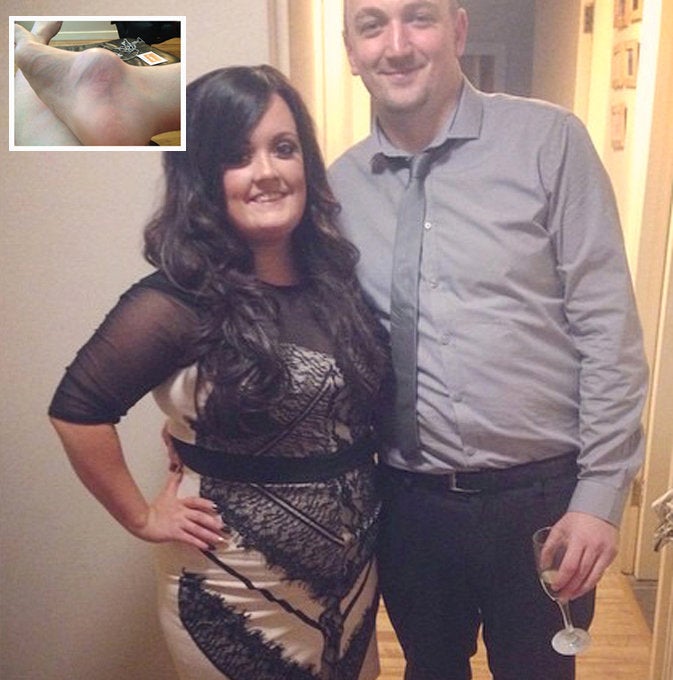 McKenzie convinced her to visit her doctor and, following an X-Ray, biopsy and MRI scan, Murray, an account clerk from Clydebank, Glasgow, was diagnosed with sarcoma, a cancer of the connective tissues.
That same day, she was told she'd need her leg amputated below the knee to stop the disease spreading.
"I never thought it would be anything serious," she said.
"I was hysterical. I was so stunned I couldn't speak.
"I felt like I had been punched in the face twice on one day."
McKenzie's constant encouragement and his desire to marry her gave her the motivation to carry on.
Murray said: "I tell him daily that I can't imagine what I would have done without him. Knowing I wanted to build a life with him kept me going."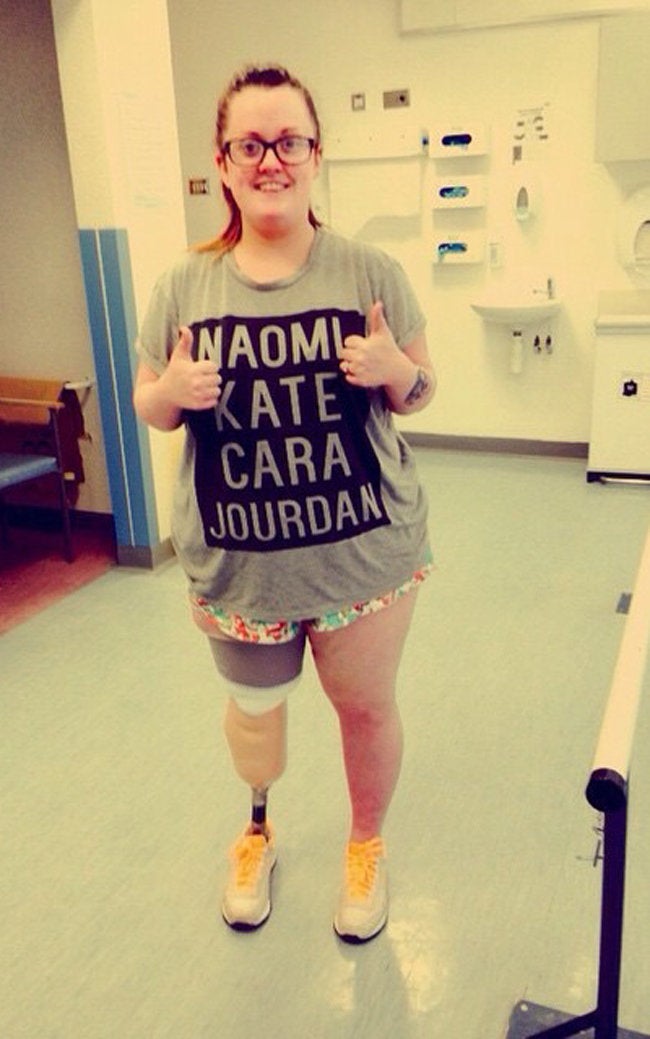 First noticing a painful lump on the inside of her foot when she was 15, Miss Murray thought it was a torn ligament, as she had recently slipped off a pavement.
Her doctor referred her for physiotherapy.
Though the lump never healed, she didn't think it was anything serious and assumed she would just have to put up with it.
Over the years, though, it grew bigger and caused a constant dull ache.
Knocking it would leave her in agony.
When she met McKenzie at a mutual friend's party in 2012, she kept the lump secret because she felt embarrassed and insecure about it.
However she got to the point where it was too painful and when she confessed what was hurting her to McKenzie, he convinced her to go back to the doctor.
Murray continued: "David asked me what was wrong with my foot. I replied that it was torn ligaments, but he could tell it wasn't, that it was more serious.
"By this point, it was the size of a golf ball."
After a string of tests at Glasgow's Western Infirmary, Murray was officially diagnosed with sarcoma.
Then, a surgeon broke the news that she would have to undergo an amputation to save her life.
She continued: "In my head I thought my life was over.
"I was sobbing for what felt like forever, but David reassured me that we would get through it."
In the wake of her diagnosis, Murray told McKenzie that she wouldn't resent him if he chose not to stick by her. But he vowed to stay, telling her he was in the relationship for life.
Then, on May 31 2014, during a weekend away in Edinburgh, he proposed.
Murray recalled: "David got down on one knee and said, 'I want to be with you for the rest of my life. Going through this has only made us stronger. Will you marry me?'
"I burst into tears and of course I said yes."
Just weeks later, in June 2014, Murray underwent her amputation at Glasgow Royal Infirmary, where she stayed for five days recovering.
She felt prepared for the operation and her family and boyfriend had offered invaluable support.
Yet, when she woke up afterwards, she still felt shocked and "horrible" at the reality of her new life.
Leaving hospital in a wheelchair, she began regular physiotherapy, before being fitted with a prosthetic leg in August 2014.
Now, she is looking ahead to plan her wedding, which will take place in 2018 or 2019.
"I have a positive perspective on life and am excited to start planning the wedding," she said.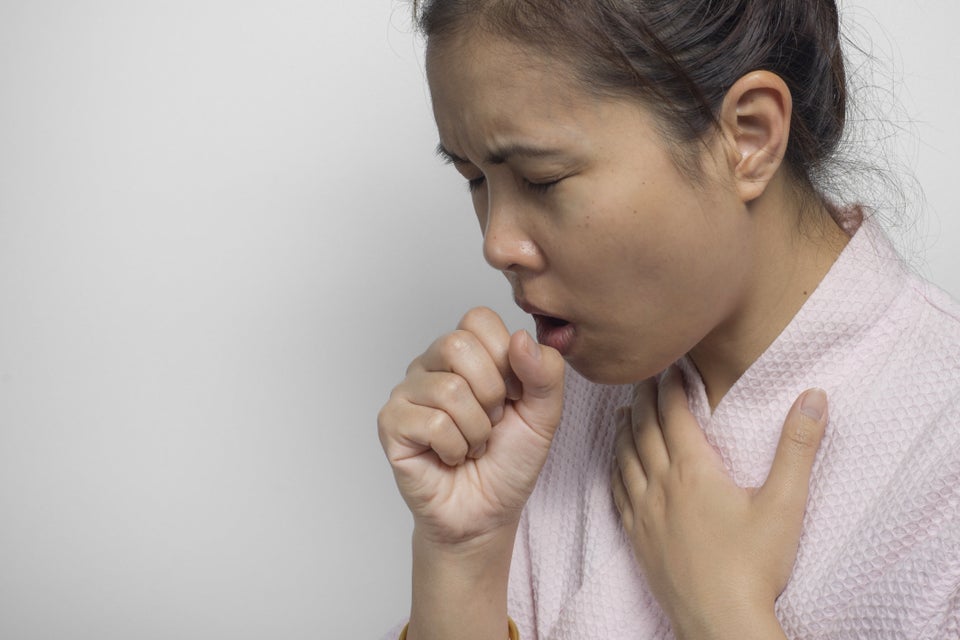 10 Symptoms That Could Mean Cancer