A mum revealed she had received a letter from Michaela Community School, a free school in Wembley Park, stating that her child would be put into "Lunch isolation".
The letter, which was shared on Twitter by The Guardian's education editor Richard Adams, read: "The deadline for this term's lunch payments was 1 June 2016. You are now one week overdue.
"You are currently £75 overdue. If this full amount is not received within this week your child will be placed into Lunch Isolation.
"They will receive a sandwich and piece of fruit only. They will spend the entire sixty minutes period in lunch isolation."
The letter, from deputy head Barry Smith, stated that pupils would only be allowed back into "family lunch" with their classmates once the outstanding sum had been paid in full.
Dionne Kelly, whose 12-year-old son Reon attends Michaela, received the letter, according to the Daily Mail.
"I found the letter quite threatening. Isolating children for their parents not paying upfront is degrading," she told the paper. "It's embarrassing for poor families."
"From children's very first tastes of solid food, the advice to parents is never to use food or mealtimes as a punishment and this should apply at school as well," Linda Cregan told The Huffington Post UK.
"Forcing a child to eat a different menu, away from their peers for reasons beyond their control is completely unacceptable.
"Children themselves tell us that how they feel about lunchtime can make or break their entire day at school. Being able to enjoy good food around a table with their friends, without having to rush, is the experience we want for every child."
Cregan added that it's good practice for schools to offer a flexible payment system for school meals – giving parents lots of ways to pay, and different timescale options depending on what they can afford.
"Some families simply can't stretch to paying for a whole month's meals at once, so offering a daily or weekly option for paying will help," she explained.
"This is also about communicating well with parents – making every effort to keep them informed about how to pay, when to pay and what to do if they're struggling.
"If parents are in debt, it's important to explain to them very clearly about how this affects the school's budget and to work with them to plan how they'll get back on track.
"Finally, this is another reminder of the importance of keeping good school meals affordable – so that they're within the reach of parents even on lower incomes."
""Forcing a child to eat a different menu, away from their peers for reasons beyond their control is completely unacceptable."
Michaela Community School was established by Katharine Birbalsingh, a vocal supporter of former Education Secretary Michael Gove. It charges £2.50 a day for school meals, with payment required in half-termly installments, paid in advance.
Packed lunches are not allowed and pupils are provided with a vegetarian lunch.
Birbalsingh has stood by the letter, telling the Daily Mail it was an attempt to encourage a mum to "change her ways and support her son by paying for his food."
The Huffington Post UK contacted Michaela Community School for comment.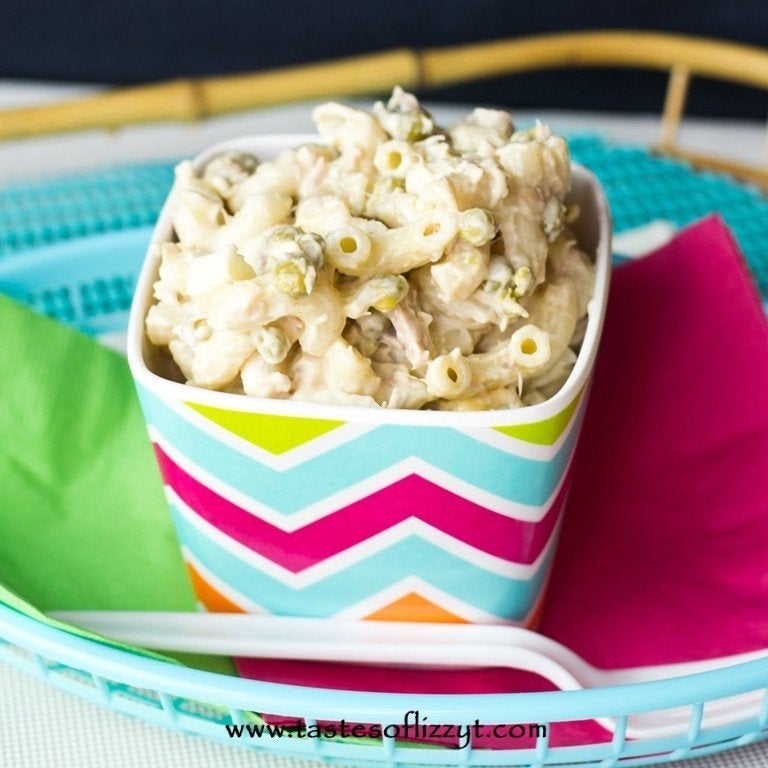 Seriously Speedy Pasta Ideas To Make Your Packed Lunch Exciting