A drug that can greatly reduce the size of lung cancer tumours has been made available on the NHS.
The drug, called Tagrisso (osimertinib), is suitable for people with non-small-cell lung cancer who have a mutation that means they've stopped responding to other treatments.
It is estimated that 300 people in England and Wales will be eligible for the drug each year.
In clinical trials, some 66% of patients experienced a reduction in the size of their tumours. Meanwhile in six patients, the disease was wiped out completely.
Experts have hailed the drug as "promising", but added that more information is needed on the benefits it can provide long-term.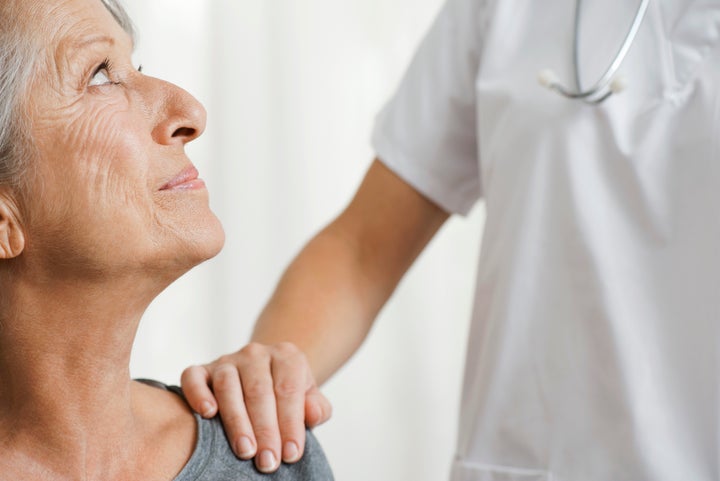 Tagrisso, which was only granted a licence in February this year, has been hailed as a "breakthrough" drug by manufacturer AstraZeneca.
The drug will act as a second treatment for people with advanced non-small-cell lung cancer that has a specific mutation, known as EGFR T790M-positive, PA reported.
Tagrisso has been made available to patients while clinical trials continue to assess its full potential.
"People with this particular type of lung cancer usually have distressing symptoms and their disease can progress very quickly," said Professor Carole Longson, director of the health technology evaluation centre at NICE.
"Osimertinib is clinically effective in the short term. However, we do not have the full picture yet and we need more information on its long-term benefits to find out if it is truly cost effective.
"For the first time, we are able to give patients access to a promising new cancer treatment whilst more evidence is gathered on its effectiveness. This is the system working as it should."
In clinical trials of the drug, some 66% of patients experienced a reduction in the size of their tumours, while six out of 397 patients experienced a complete response - meaning experts could find no evidence of disease.
Overall, almost twice as many patients responded to the treatment compared with chemotherapy.
The drug was also found to stall progression of the cancer by an extra four months.
Clinical investigator for the drug, Dr Alastair Greystoke, hailed it as "a turning point" for treatment in people with EGFR T790M mutation-positive non-small-cell lung cancer.
He added that the effectiveness of the drug in reducing tumour size is "unprecedented for patients at this stage of their disease".
Paula Chadwick, chief executive of the Roy Castle Lung Cancer Foundation, said the drug "represents a new option for hundreds of patients".
"This new type of targeted therapy is an exciting development in the treatment of lung cancer. For many of our patients and their families this is a breakthrough moment - a recognition that these new medicines can truly benefit people with an advanced form of the disease," he said.
"We welcome the announcement - it is good news for patients with the appropriate type of lung cancer. We hope this paves the way for further positive decisions for lung cancer patients across the UK."