Macaulay Culkin admits he's had a pretty unique life, considering he was once the most popular child star in the world, but now he's a grown-up, he tells HuffPostUK he doesn't regret any part of it.
Macaulay has fought shy of press and paparazzi in recent years, but has finally been persuaded out of his quiet New York life by... the Meerkats. Yes, you read that correctly. Where Nicole Kidman and Arnold Schwarzenegger have been, so the star of 'Uncle Buck', 'Home Alone', 'My Girl' and 'Richie Rich' has belatedly followed.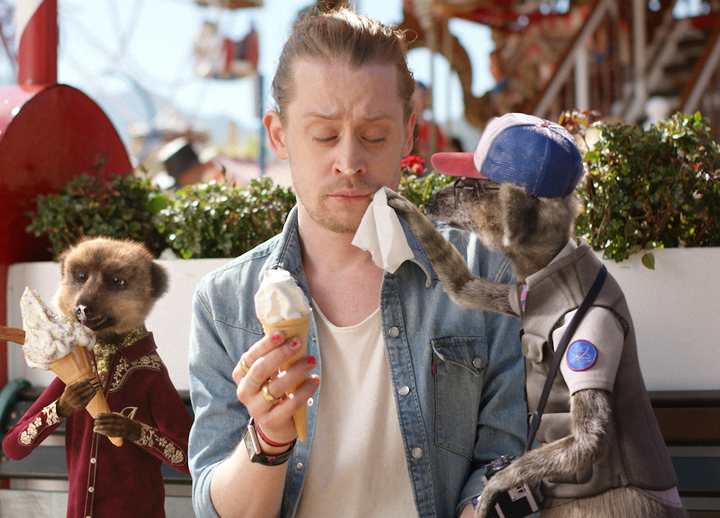 To celebrate this new partnership, Macaulay speaks to us about his remarkable career, so far and why he looks back on his extraordinary childhood with newly-acquired fondness...
As demonstrated by this partnership with the Meerkats, you must get loads of offers from lots of different brands. What was it that set this one apart?
Macaulay: It has to feel right. I do get lots of interesting offers but this one struck a cord as a cute campaign. If I get offered something that I think suits my personality, or it suits my humour, then that's good and that's the reason I said yes to this project. What's not to love about working with talking meerkats? It's a neat campaign. For me it's a matter of finding the right kind of fit when it comes to new projects. If I said yes to everything that came my way that would be a totally different animal, so it's important that I pick something that is the right fit.
What did you have to do for the ad?
I got to go to the carnival, which is always fun. And then I had my face painted like a tiger – that's never a bad thing. I also got to eat ice cream, with the meerkats basically treating me like a kid.
Has appearing on screen become easier or more intimidating as you've got older?
Macaulay: It definitely hasn't got more intimidating. I was always very relaxed when it came to that kind of stuff. As you get older I guess you become a little more conscious of what you are doing. When you're a shmucky kid you're kind of like 'Oh, I can do that. I can do that with my hands and my feet.' So I guess when you're younger, you're just not as jaded. You don't have as much wisdom or any kind of perspective at least. When you're older, you can get up your own butt a little bit when it comes to performing. There can be a sense of consequences for your actions. It's always been relatively easy-ish at this point. Not easy, but just not a nerve-wracking process.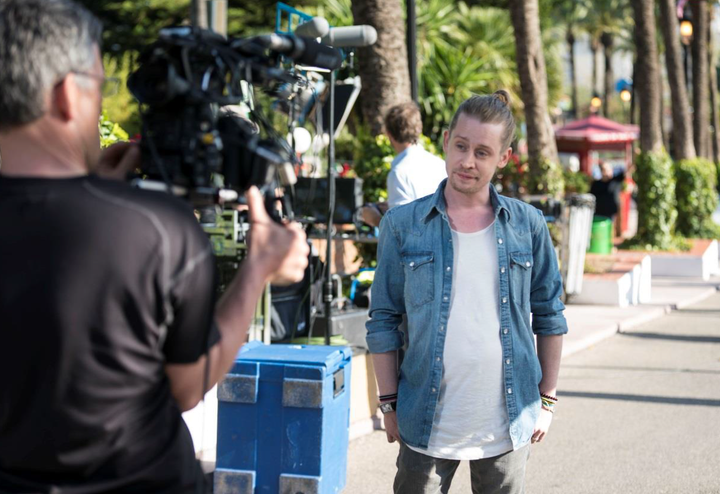 What else have you been working on?
Macaulay: Recently I worked on my friend's wacky and independent film, Adam Green's Aladdin. It's kind of a neat thing visually; he built every single set and prop by hand. It has a very eclectic cast of characters from a downtown New York scene.
How do you balance keeping your life to yourself and keeping your fans happy? Do you have any crazy fans?
Macaulay: My fans range from grandmothers to young kids. Broad appeal implies that there's a lot of stuff going on in the middle there too. I do concentrate on keeping myself happy, because for your own personal contentment it's important to concentrate on that. I spend a lot of time trying to make people happy in my life, and so that keeps me happy too. I am appreciative of other people, including my fans and so to keep everyone happy I balance my life by prioritising.
Do you look back fondly on your career as an actor so far?
Macaulay: Yeah absolutely, I've got to do some really unique stuff. I've lived a very unique life and I do not look back on it with regret; I look back on my life very fondly. It's not until you get some perspective again as you get older you kind of realise the things that you've done or how neat certain things were. When you're in the moment it's kind of like 'Oh, that's the way it works right.' You do these little things then you do these bigger things then you do the bigger things and that's the way it is. Until you get some perspective and all that then you can actually go 'Oh no wait, that was actually really cool and a real one of a kind experience.' There's definitely fondness.
The comparethemarket.com advert starring Macaulay Culkin airs from tonight, to promote 2-4-1 cinema tickets on Tuesdays or Wednesdays with Meerkat Movies. Tap the first picture below to open the slideshow: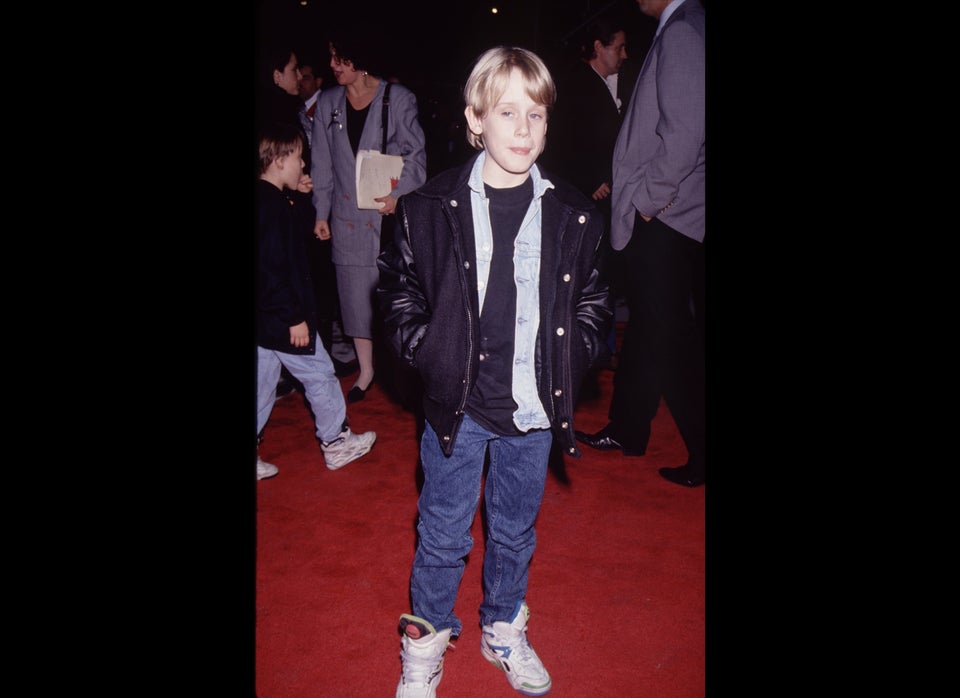 Style Evolution: Macaulay Culkin
Popular in the Community