Maddie Hinch made history in Rio by winning Great Britain's first Olympic gold in the women's hockey team.
The 28-year-old first began playing hockey after a schoolteacher spotted her talents during a game of rounders.
She saw it through and made her debut in the sporting world in 2008. Since then, she's played the Commonwealth Games and EuroHockey Championships.
Rio was her first ever Olympic games and many have credited her saving all four penalties in the final shoot-out as the reason team GB won the gold.
Speaking about the win, she said at the time: "Barely anyone knew what the game was or were talking about it about it before we won.
"That is our number one goal achieved, just getting our sport out there."
In the latest Fit Fix interview, we spoke to Hinch about why she credits much of her success to training in the gym and what food she fuels her body with to keep her going.
Training 💪
Talk us through your week in fitness.
"Monday: I like to get out on my bike or go for a light jog. This usually lasts 40 minutes and then I come back and stretch. Later on I head to the gym for a weights session. Tuesday: I'm in the gym at 8am and with a 40 minute recovery bike. I have a specific training session from 11-12 where I work on the real technical elements of my game.
"Wednesday: I cycle 10km and then get in the gym at the club for an hour. I do a HITT session. Thursday: I start my day with a 20 minute foam roll. I'm on the pitch with the team during the day.
"Friday is a mix of focusing on the technical elements of my game as well as strength training and club team training. Saturday is day off (I do a very light 20 minute recovery jog) and Sunday is game day."
What's your favourite type of workout and why?
"My favourite workout is strength training. I enjoy lifting, pushing myself and being able to see the physical gains I'm making.
"I always record my numbers for each session so I'm able to see how much progress I am making. I feel a big part of my ability in the pads comes down to the work I do in the gym."
"I always have one rest day a week and I tend to spend it shopping, or catching up with friends, going for coffee or lunch.
"I am also happy to sometimes just chill at home and watch a good series."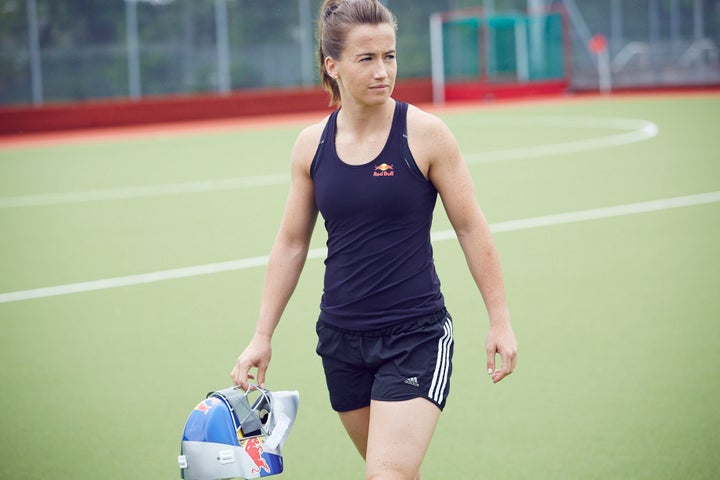 Food 🍳
What do you eat throughout the week to complement your training schedule?
"A lot! My training schedule is full on so I am constantly having to refuel. I always make sure I have some food with me. I usually have a protein bar, fruit and a small bag of nuts. Breakfast is nearly always porridge with fruit and chia seeds and if I have had an early morning training session, I tend to have a second breakfast with typically consists of eggs in some form.
"My favourite is poached eggs, smoked salmon and spinach on rye bread. Lunch and dinner varies but I will always have a form of greens, carbs and protein on my plate making sure my diet is balanced."
What are your pre and post-workout snacks?
"I will always drink half a can of Red Bull about 20 minutes before a session and then drink the other half throughout.
"Post-training I always have a protein shake."
What's the biggest lesson you've learned about food?
"Over the last few years it has become so clear to me that eating little and often is absolutely key. Three large meals a day just doesn't cut it for me and I need to be fuelling my body every two to three hours."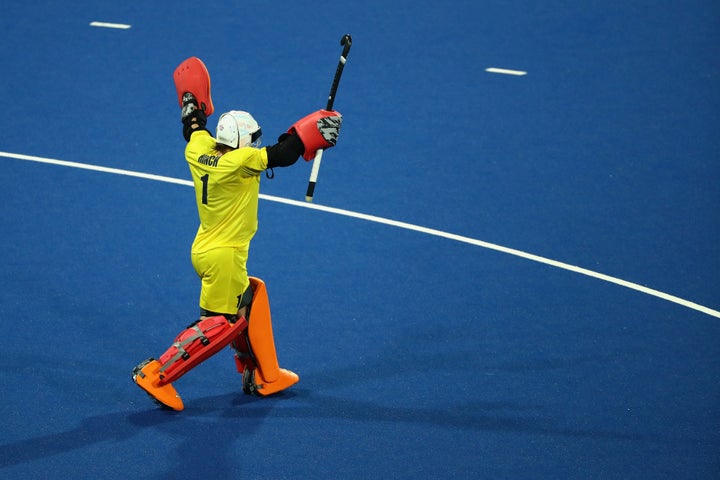 Motivation 🙌
Do you have a motivational mantra that keeps you going?
"It's just hard work, grit and determination."
Do you have fitness goals you are aiming for?
"I am always settings overall targets and short term goals for myself, but ultimately I think one of the best things about being an athlete is that you never really know what your 'best' is.
"I believe I can always be better, stronger, fitter, faster and until my body decides its had enough, I will keep pushing myself to achieve more."
What's your ultimate workout track and why?
"Avicii 'Levels' has always been my go-to track during a workout, but my pre-game tune for a long time is 'O-Fortuna' by Spiritual Project - don't judge me."
'Fit Fix' is a weekly dose of fitspiration from leading athletes and fitness fanatics. Each week, we chat to stars about their weekly workouts, the food they eat and what keeps them going.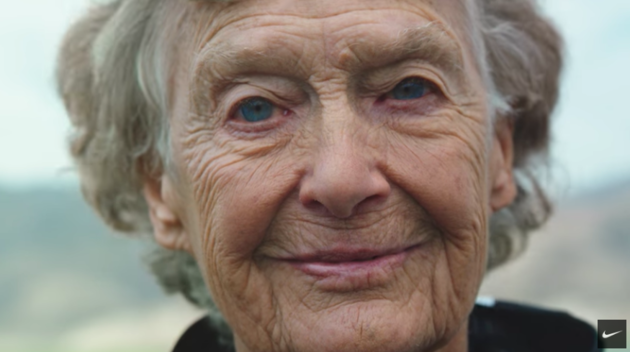 Six People Over 80 Giving Us Serious Fitness Goals