Following the incident on stage in Brisbane, Australia during this final leg of Madonna's Rebel Heart world tour - there were suggestions that the teenage girl, 17-year-old Josephine Georgiou, could sue the pop icon for sexual harassment.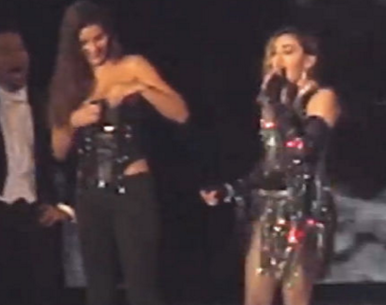 But Josephine won't be doing that, telling Brisbane's Courier Mail, "Seriously, why would I sue Madonna for the best moment of my life?
"She was calling me a Victoria's Secret model the whole time I was on stage, which is so flattering.
"It's hilarious to me how much of a big deal it is to everyone, people just need to understand I was on stage in front of Madonna, I was looking her in the eyes and most people would just melt into a pool on stage, so it was only because I was standing in front of her that I looked so surprised."
Josephine, who was adjusting her too-big mother's corset when Madonna surprised her on stage, added that she wasn't in the least bit offended.
"Only I get to decide if I'm humiliated or not. Why would people assume I am humiliated by my own breast, nipple or body?" she asked.
Madonna wouldn't have put it better herself.
This latest episode comes on the back of what has been reported as 'Madonna's meltdown' tour, with the singer taking out her frustrations on stage over the ongoing custody battle with Guy Ritchie over their son Rocco.
While Australian press have been quick to jump on signs pointing to a newly fragile Madonna, including suggestions she was drinking on stage, the singer herself has joined others in pointing out that her concerts require her usual meticulous planning and control, which would be impossible if she were enjoying more than a tipple.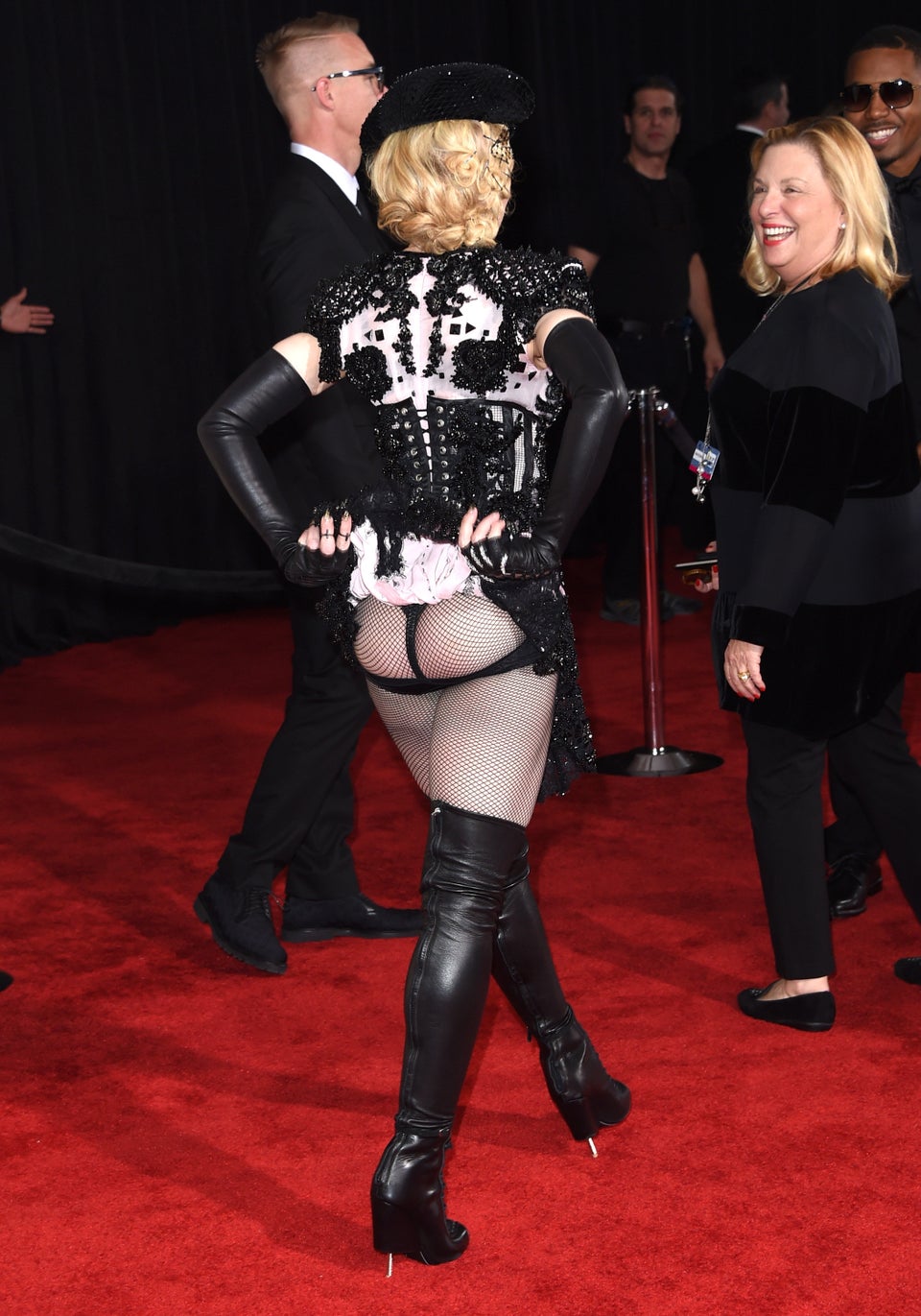 Madonna: Growing Old Disgracefully