By the late 1980s, Madonna had already become one of the most famous and talked-about people on the planet, thanks in part to her dramatic personal life, but also the recurring themes of sex and religion in her work.
So when it came to launching her then-upcoming fourth album, she decided to capitalise on all three of these things.
Knowing people were already paying attention to her to see if her personal life over-spilled into her music (which it would, but not on this song), she fused those themes of sex and religion like she never had before.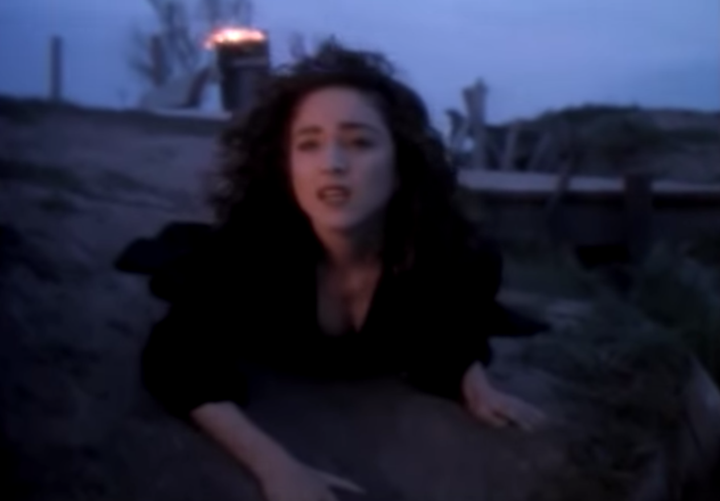 Some have said that Madonna has made an entire career out of courting controversy and pushing people's buttons, and never was this more the case than with Like A Prayer, which proved to be one of her biggest and most successful songs ever.
While lyrically it sees Madonna playing with religious imagery and sexual innuendo ("I'm down on my knees, I wanna take you there"), the song's music video takes these messages to the next level.
In what was, at the time, her most shocking move yet, the Like A Prayer video debuted to mass controversy, thanks to scenes of Madonna with stigmata on her palms, dancing in front of burning crucifixes and praying to a crying statue of a saint, who comes to life and is seduced by the star.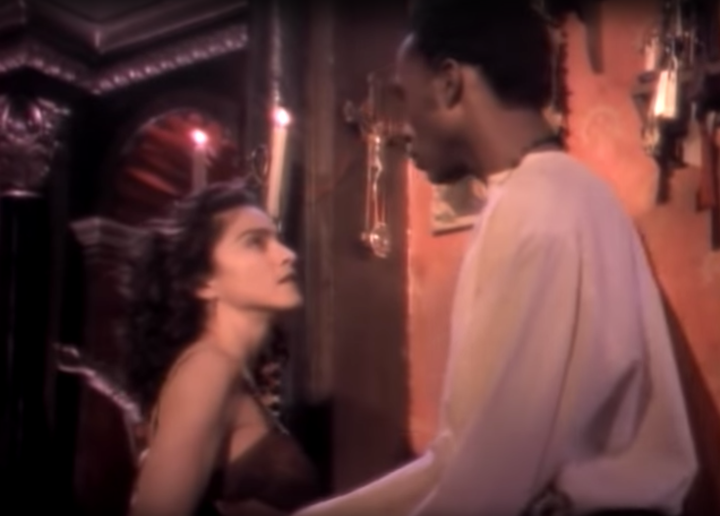 Understandably, the song and its music video got a lot of people talking, some of it good, and some of it bad, with even Pope John Paul II eventually weighing in to discourage Catholics from supporting Madonna.
But he wasn't the only one that took issue.
In addition to the music video, Madonna also filmed a Pepsi advert that featured the song, though this was only ever shown on TV once, because the drinks company dropped her like a hot potato as soon as the Like A Prayer clip began raising eyebrows... which was almost immediately.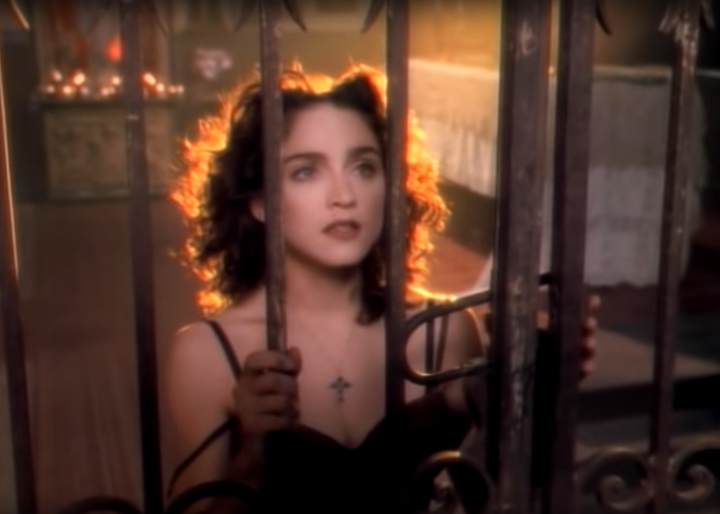 Madonna – adept at, in her own words, "causing a commotion" by that stage of her career – clearly wasn't fazed by the controversy, even throwing out a wink to Pepsi at the 1989 Video Music Awards, where the drinks company was also the sponsor.
After Like A Prayer won the Viewers' Choice award, the savvy singer commented at the end of her acceptance speech: "I would really like to thank Pepsi for causing so much controversy."
To commemorate the 30th anniversary of the Like A Prayer single release, Madonna shared a short post on her always-entertaining Instagram page, which was similarly playful.
"30 years ago today I released Like a Prayer and made a video that caused so much controversy because I kissed a black saint and danced in front of burning crosses!" she wrote. "I also made a commercial with PEPSI that was banned because my video was seen as inappropriate. Happy Birthday to Me and Controversy!"
While her past videos for the likes of Papa Don't Preach and Open Your Heart had sparked conversation due to their themes, it was Like A Prayer that really put Madonna on the map as an artist to be reckoned with.
Since then, her later music videos like Justify My Love, Human Nature, What It Feels Like For A Girl, American Life and Girl Gone Wild have all faced similar media scrutiny and controversy for pushing the boundaries, be that with their sexual content, shocking imagery or political messages.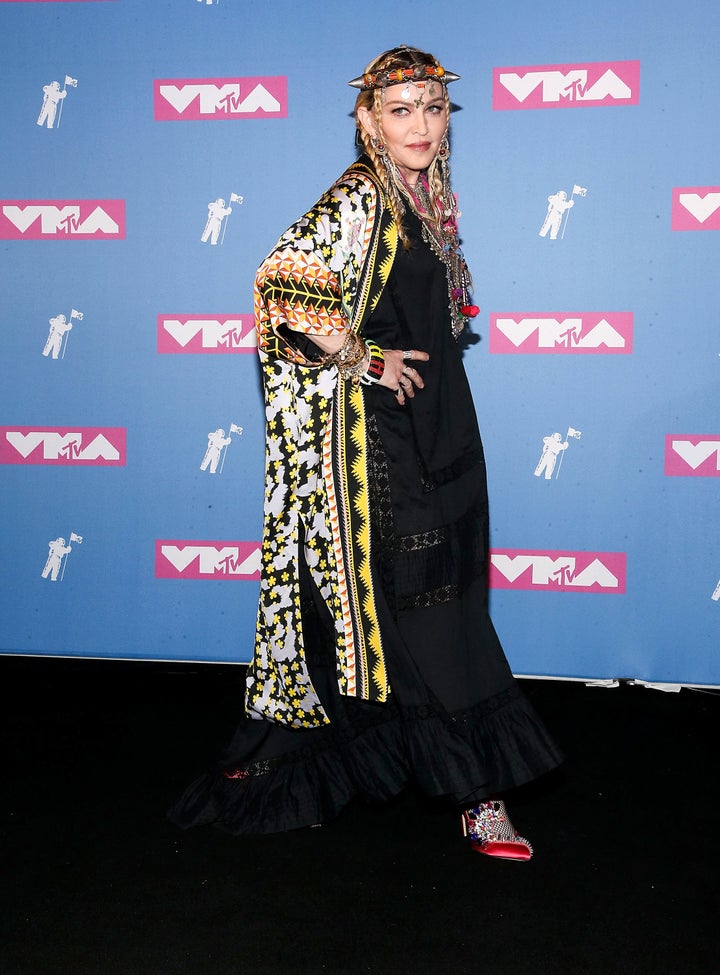 In fact, she's currently gearing up for the release of her 14th album, tipped to be titled Magic, with its lead single's music video being filmed last week.
No matter what you think of Madonna, she's always been an artist who knows how to spark conversation and create controversy, whether that's 30 years ago with Like A Prayer, or in 2019, where she's still keeping us guessing about what she'll do next.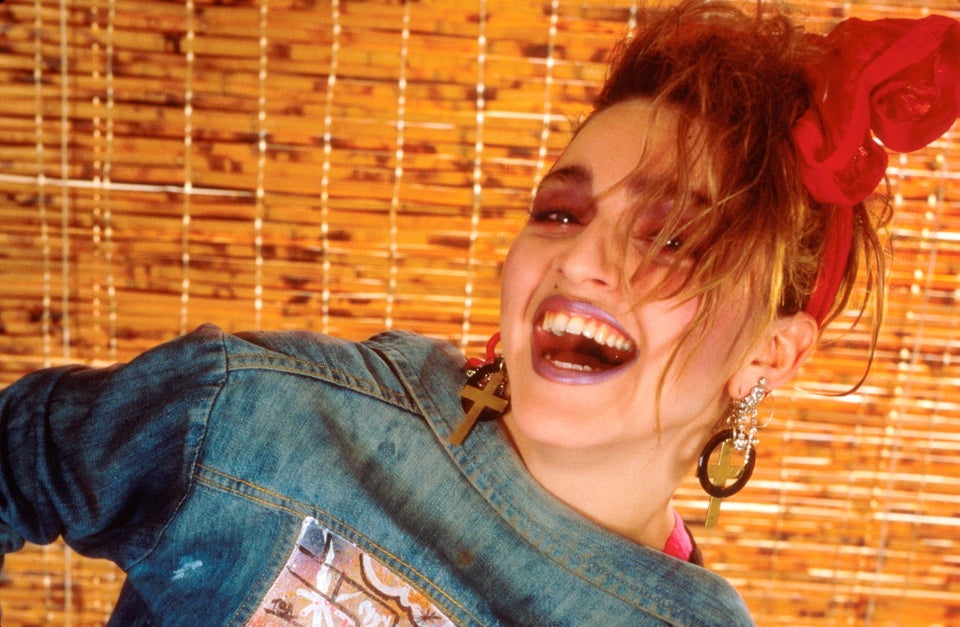 Madonna's Most Memorable Looks