Madonna is unquestionably one of the greatest and most impactful artists of all time – not to mention one of the most controversial.
Sex, religion and occasionally even violence have all been featured prominently throughout her attention-grabbing music videos, sparking debate, inciting boycotts and opening up important conversations in the process.
As the Queen of Pop celebrates her 65th birthday, we're looking back at all the times her music videos have been at the centre of controversy...
1984: Like A Virgin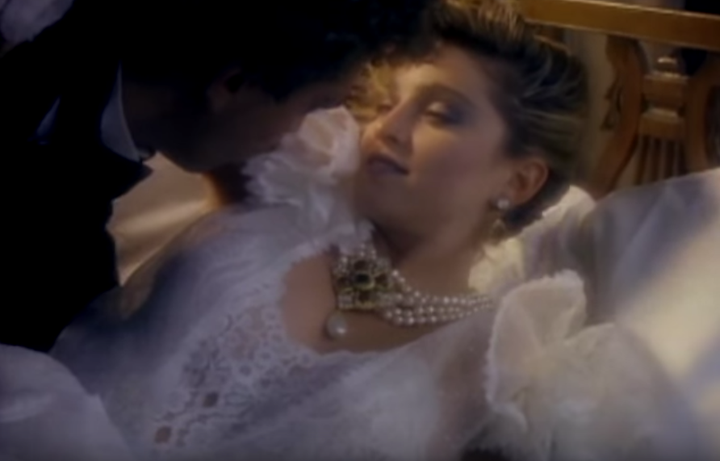 With her debut album, Madonna bagged herself a decent-sized fanbase thanks to her catchy tunes and unique sense of style, as showcased in the videos for Borderline and Lucky Star.
However, it was in the video for the title track from her second album, Like A Virgin that she'd show the world what she was really about.
Filmed in Venice, Like A Virgin shows Madonna singing and dancing provocatively in a gondola, while flirting with the ideas of sexuality and religion, which would go on to become recurring themes in her videos and photo-shoots.
If only the people up in arms back in 1984 knew what she would have in store just a few short years later…
Watch the Like A Virgin video in full here.
1986: Papa Don't Preach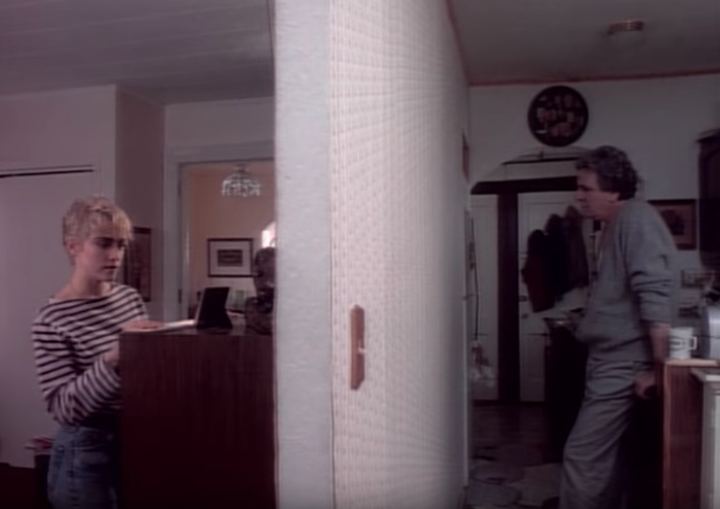 Conservatives in the US were unimpressed when they discovered that the biggest star in America was planning to release a track sung from the perspective of a pregnant teenager.
In the song's accompanying clip, Madonna acts out the message of the song, playing a young woman struggling to pluck up the courage to tell her father she's pregnant.
While some critics suggested the track and video promoted or encouraged teen pregnancy, it wound up being at the centre of a debate about whether or not it had anti-abortion sentiments.
Madonna herself refused to be drawn in on the debate at the time, with her long-suffering publicist Liz Rosenberg insisting: "She's singing a song, not taking a stand. Her philosophy is people can think what they want to think."
Watch the Papa Don't Preach video in full here.
1986: Open Your Heart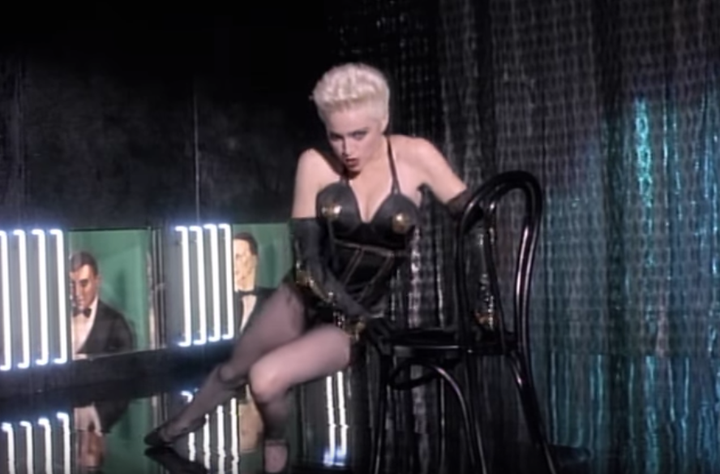 The Open Your Heart music video sees Madonna portraying a stripper at a peep show, dressed in one of the most memorable and recognisable outfits of her career, a black bustier and fishnet tights.
While MTV was initially reluctant to air the video because of its sexually suggestive content, it also provoked a debate among feminist critics about whether or not her portrayal of a sex worker was objectifying or empowering, because of the way it subverted the male gaze.
At the end of the video, Madonna befriends a young boy, with whom she runs away with, though the inclusion of a child in a video with otherwise sexual themes also proved divisive.
Watch the Open Your Heart video in full here.
1989: Like A Prayer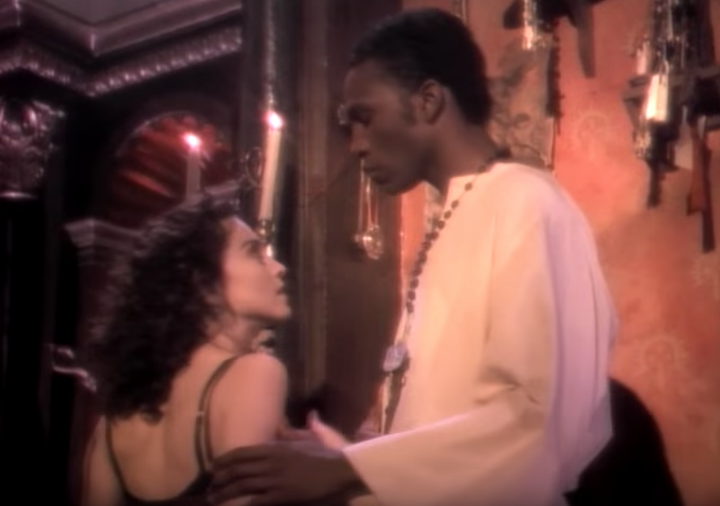 With Madonna performing in a negligee in front of burning crucifixes and having sex on an actual altar, interspersed with images of stigmata and crying saints, the video was condemned by the Vatican and famously cost the star a deal with Pepsi (which she was still paid for, even thanking them when Like A Prayer scooped the Viewers' Choice at the 1989 VMAs).
Often lost in the discussion about Like A Prayer's religious elements is the fact the video also deals with racial tensions, depicting a Black man who is falsely accused of murdering a white woman, who he had actually been trying to assist after she was attacked.
Watch the Like A Prayer video in full here.
1990: Justify My Love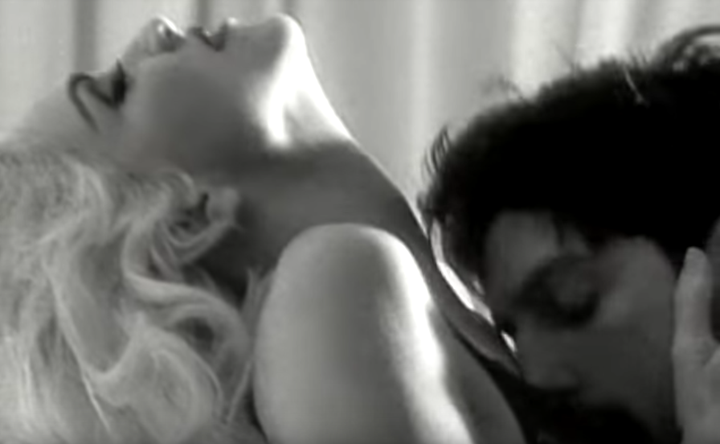 In Justify My Love, Madonna is seen exploring a hotel – in which many guests are seen in a variety of sexual poses, including suggested BDSM and orgies – in a dream-like state, wandering the corridors and laughing as she goes.
The racy video was clearly too much for MTV, who announced that they would not be airing the clip, with many other networks following suit.
Madonna took the controversy all the way to the bank, though, releasing it on VHS as a "video single".
She commented at the time: "Why is it that people are willing to go and watch a movie about someone getting blown to bits for no reason at all, and nobody wants to see two girls kissing and two men snuggling?"
Watch the Justify My Love video in full here.
1992: Erotica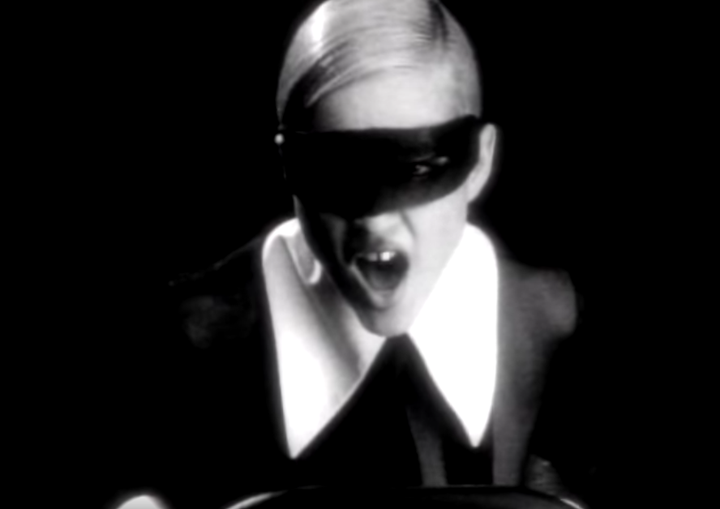 We think Madonna might have sensed she was onto a winner with Justify My Love, and as the 90s continued, so did the singer's pushing of the envelope when it came to sexual imagery and themes.
All of this came to a head with the release of her polarising photo book, titled simply Sex, which was accompanied by the album Erotica and the music video for its title track.
Like Justify My Love, Erotica ended up being banned by MTV after being played just three times.
Madonna – who performs the song as her alter-ego, Mistress Dita – said at the time: "MTV plays to a huge audience and a lot of them are children, and a lot of themes I'm exploring in my videos aren't meant for children, so I understand that they say I can't show it."
Watch the Erotica video in full here.
1995: Human Nature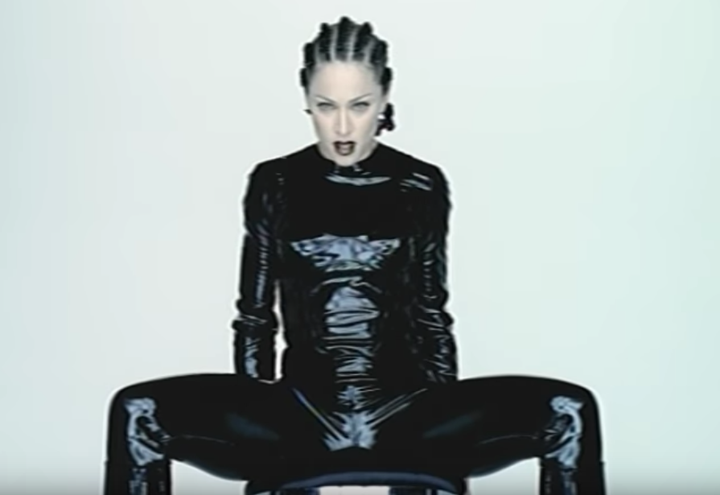 By the mid-90s, public opinion of Madonna was at an all-time low, with her Erotica album, the film Body Of Evidence and the documentary Truth Or Dare (or In Bed With Madonna, as it was referred to in the UK) turning off a lot of her more casual fans.
What followed was a touch of image overhaul for the singer, which included the release of softer ballads like I'll Remember, Secret and Take A Bow, as well as the more experimental Björk co-write Bedtime Story.
Once the dust was settled, though, Madonna stirred things up once again, lampooning the whole debacle and her public persona in the track Human Nature, and its latex-heavy music video.
Watch the Human Nature music video in full here.
2001: What It Feels Like For A Girl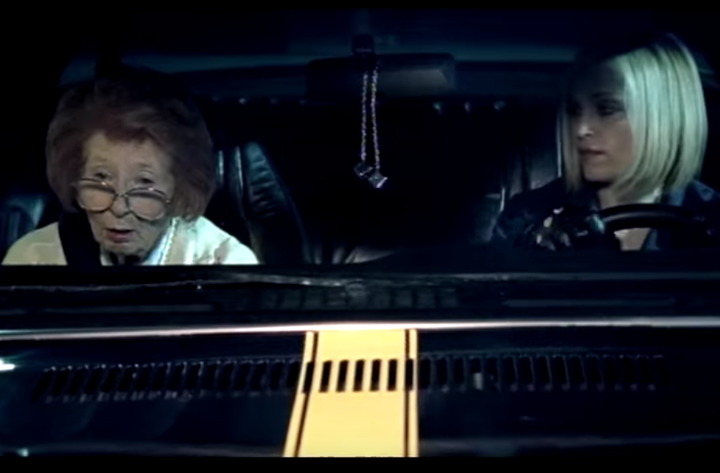 After her Bedtime Stories album, Madonna went through some big professional and personal changes. Work-wise, she bagged a Golden Globe for her lead role in Evita, as well as her first ever Grammy for Ray Of Light, heralded by many critics as her best ever album.
Meanwhile, she also became a mother, and began living in the UK with husband Guy Ritchie, then best known for gangster films like Lock Stock and Snatch.
The two collaborated just twice, once on the ill-fated remake of Swept Away and a second time in the music video for What It Feels Like For A Girl, which saw Madonna picking up an elderly woman from a retirement home and giving her the car ride from hell, eventually intentionally crashing the car into a lamp-post.
Like Erotica and Justify My Love before it, the video wound up being banned by MTV, while Madonna said she intended for it to "open dialogues".
Watch the What It Feels Like For A Girl video in full here.
2003: American Life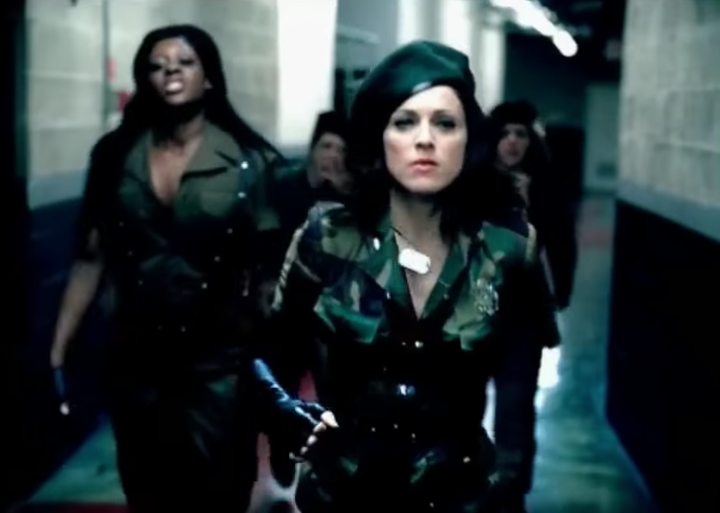 Even Madonna clearly felt she'd crossed a line with the original cut of the American Life video, which centred around a fashion show laden with imagery relating to war and disaster.
Eventually, this supposed staged disaster becomes real, when the star crashes her car through the catwalk, wreaking chaos.
Finally, she hurls a grenade onto the runway, which is caught by a George W Bush lookalike (in one of two versions of the video which have since leaked online), who uses it to light a cigar.
Due to the political climate at that time, Madonna later decided to cancel the video altogether, saying at the time: "Due to the volatile state of the world and out of sensitivity and respect to the armed forces, who I support and pray for, I do not want to risk offending anyone who might misinterpret the meaning of this video."
The uncut video was finally released on Madonna's official YouTube channel 20 years later, in April 2023.
Watch the director's cut of the American Life video here.
2012: Girl Gone Wild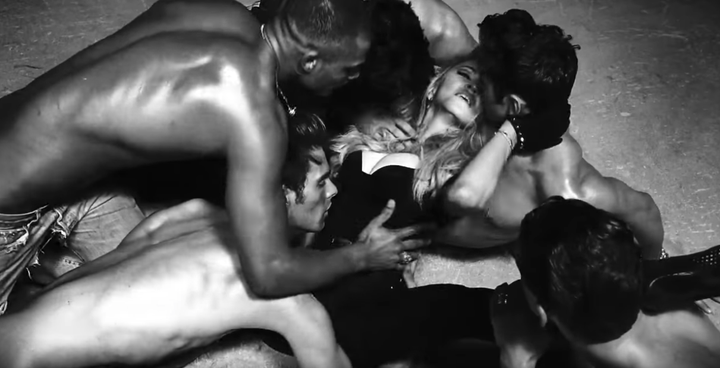 Even into her 50s, (or, you might argue, because she was in her 50s) Madonna was still sparking debates about censorship with her use of sexual imagery, as she discovered when she released the MDNA cut Girl Gone Wild in 2012.
The video, which depicts nude men in various situations, as well as imagery relating to S&M and the Catholic church, was censored not by MTV this time, but YouTube, who allowed only users over the age of 18 to watch it.
A full 20 years after Justify My Love, Madonna was still being forced to defend her provocative videos, saying of the backlash: "I'm supposed to be a Girl Gone Wild in the video… how can I go wild and not grind?"
Watch the Girl Gone Wild video in full here.
2019: God Control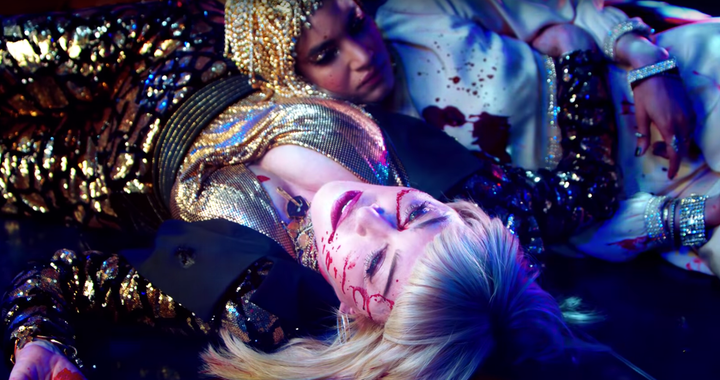 When it came to the video for a song that had already become the biggest talking point of her 14th album, Madame X, Madonna once again teamed up with Swedish director Jonas Åkerlund, who previously helmed Ray Of Light, Music, Bitch I'm Madonna and, perhaps most crucially, the original American Life video.
On God Control, Madonna sings about the need for gun law reform in the US, illustrated in the song's video, which shows the singer becoming the victim of a shooting at a disco, in scenes reminiscent of the Pulse night-club massacre in 2016.
The video's graphic content ended up dividing opinion, with several survivors of real-life shootings, including Pulse, criticising Madonna for her choice to feature so much violence.
"Does it make you feel bad? Good, 'cause then maybe you will do something about it."
Watch the God Control music video in full here.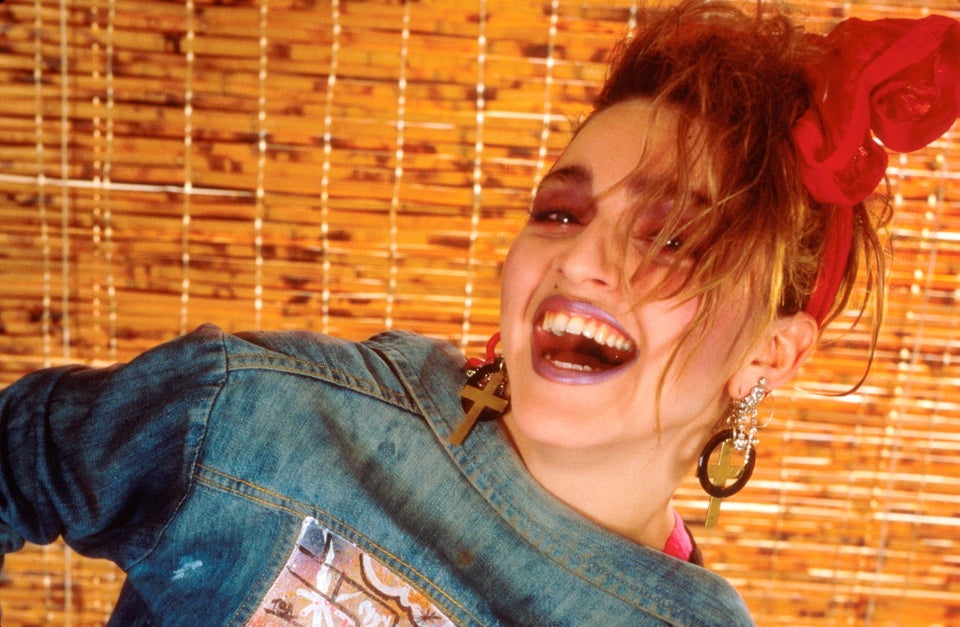 Madonna's Most Memorable Looks