Madonna is hell-bent on growing old disgracefully it seems judging by her latest antics on stage in Australia.
The 57-year-old had the audience at her latest gig gasping 'oh no she didn't' after she invited a female fan on stage only to then expose the unsuspecting woman's breast.
After joining the pop queen on stage at Brisbane's Entertainment Centre, Madge told the fan she looked like "the kind of girl you just want to slap on the ass".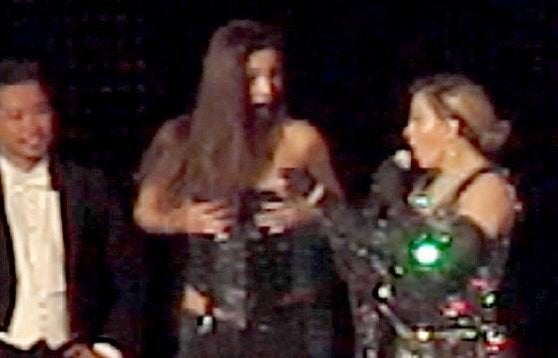 Instead, Madonna opted to pull down one side of the woman's corset style top, exposing her breast to an audience of thousands.
Afterwards Madonna told her: "Oh shit. Oh sorry, sexual harassment ... you can do the same to me".
Despite her onstage antics, Madonna reportedly performed to a 'half empty' arena with one fan claiming they'd seen 'bigger crowds at a pub'.
"Lots of coloured empty seats for #Madonna. This actually makes me sad," one fan tweeted.
Many fans left before she arrived on stage after she kept them waiting hours after she was due to perform - a recurring theme of this tour.
When she finally arrived she joked, "the late police had me arrested" before going on an X-rated rant to a bemused crowd.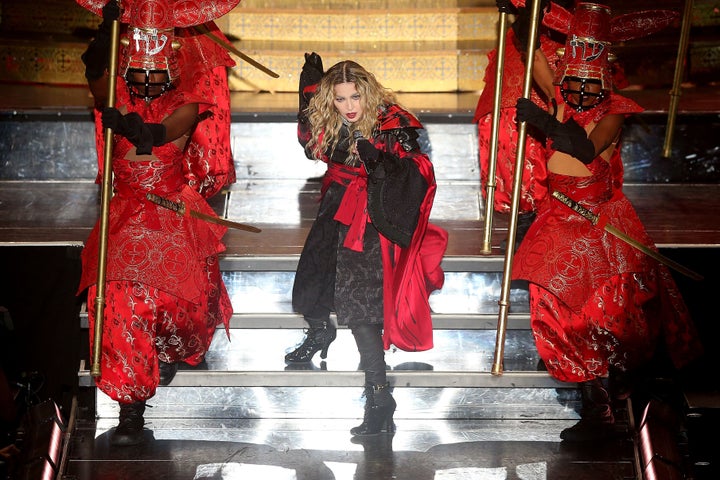 But some of her fans were less than impressed, with one tweeting: "Madonna going for a record in Brisbane tonight. 3 hours late to stage, heading for midnight sorry luv this diva behaviour not cool #madonna."
Another fan added: "Letting her fans down once again. I have no idea why people would go see her in the first place. She is disgusting & should retire."
Sharing one fan's angry Facebook status defending her honour, the singer wrote: "Too bad people don't know the art of acting and playing a character. I could never do any of my shows high or drunk.
"And yes, underlying all of this is sexism and [misogyny] which proves that not only do we not get equal pay but we are still treated like heretics if we step out of line and think outside the box!
"Sexism is alive and kicking but I am #LivingForLove."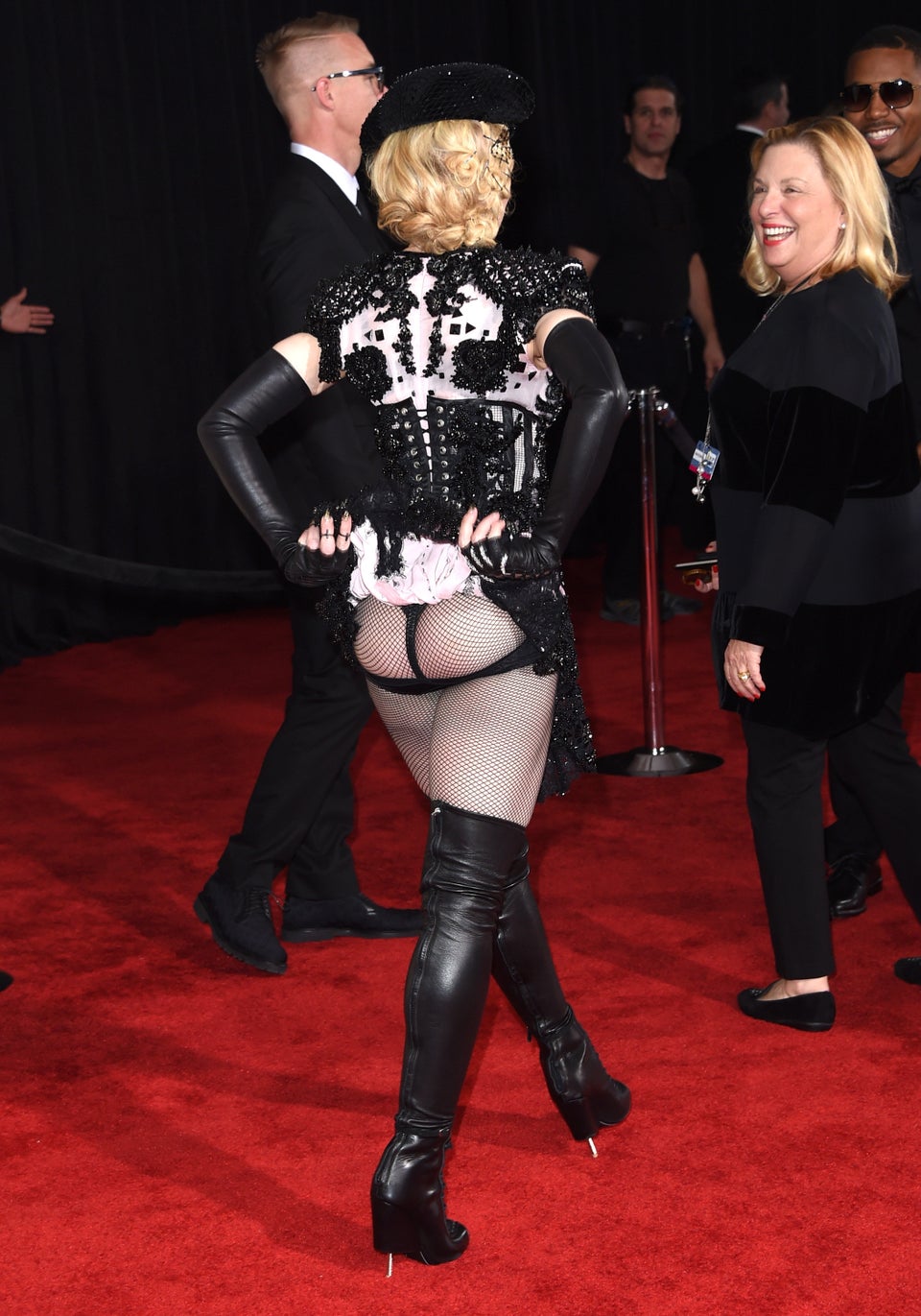 Madonna: Growing Old Disgracefully