Games of Thrones star Maisie Williams has hit out at the Mail Online for writing a piece focusing on the outfit she wore to a fundraiser rather than the fact she helped raise money for charity.
Williams, 19, attended the NSPCC's Summer Masquerade Ball in Bath on Saturday 4 June.
She was joined by a handful of celebrities attending an auction to celebrate 30 years of the helpline service, Childline.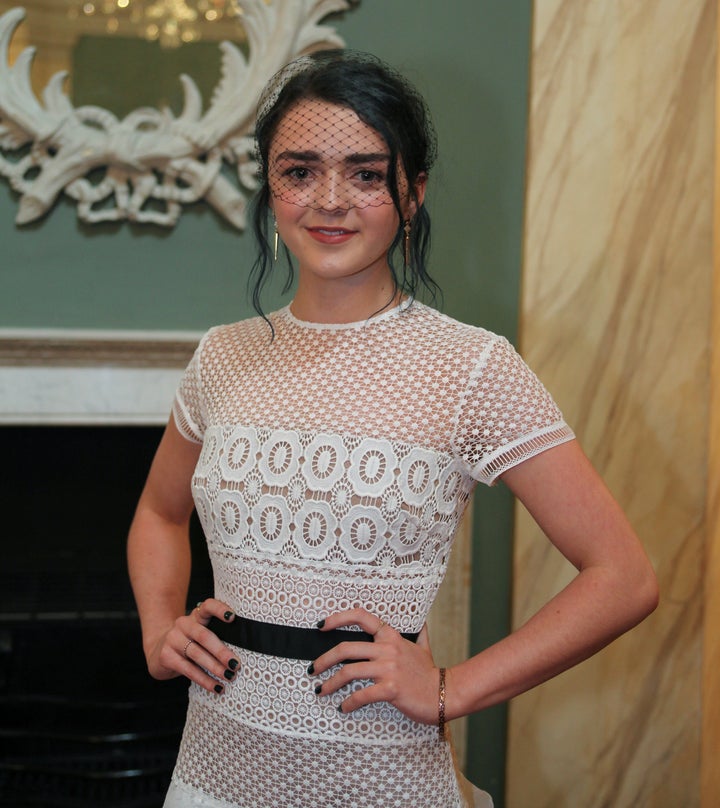 After spotting the story online, Williams called the newspaper out on its headline and offered an alternative instead.
She tweeted: "Game of Thrones actor, Maisie Williams, helps raise thousands at a Summer Masquerade Ball for @NSPCC."
Her tweet, which was posted at 10:39 am on 6 June, had been shared more than 3,000 times and accrued 6,000 favourites at the time of publishing.
The NSPCC's Twitter account tweeted: "Thanks for all your support, Maisie - we really appreciate it!"
Meanwhile friends and fans were quick to comment on the fact the publication had bizarrely pointed out Williams was not wearing a bra on the evening.
Mary-Ann Russon wrote: "Who stares at pictures of someone's chest to check for a bra?!"
Below are some other reactions to Williams' tweet.