The 27-year-old's release appeared imminent on Thursday, with TV crews and reporters poised at his prison in Portage.
"We are disappointed more than words can say," Dassey's attorneys, Steve Drizin and Laura Nirider, said in a statement posted online shortly after the ruling was released. "The fight goes on."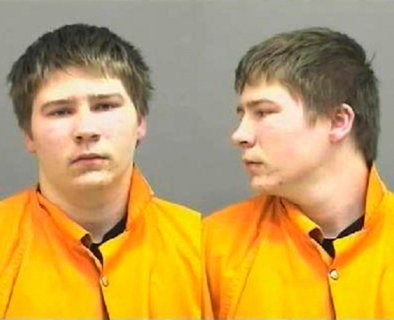 Dassey was sentenced to life in prison in 2007 in the death of photographer Teresa Halbach two years earlier.
He confessed to detectives that he helped his uncle, Steven Avery, rape and kill Halbach in the Avery family's salvage yard in Manitowoc County. Avery was sentenced to life in prison in a separate proceeding.
Avery and Dassey contend they were framed by police angry with Avery for filing a lawsuit against the county over his wrongful imprisonment for a sexual assault he didn't commit. He's pursuing his own appeal in state court.
Their cases gained national attention last year after Netflix aired "Making a Murderer," a multi-part documentary examining Halbach's death. The series spawned widespread conjecture about the pair's innocence. Authorities who worked on the cases said the documentary was biased but the series generated calls from the public to free both men.
US Magistrate Judge William Duffin ruled in August that investigators coerced Dassey, who was 16-years-old at the time and suffered from cognitive problems, into confessing and overturned his conviction. Duffin said in the decision that if state attorneys appealed the ruling Dassey would remain in prison pending a resolution.
The state Justice Department filed an appeal that is still working its way through the 7th Circuit. But this week Duffin ordered Dassey released from prison by 8pm on Friday.
The DOJ filed an emergency motion with the 7th Circuit on Wednesday seeking to block the release, arguing Duffin's release order contradicts his original ruling in which he said Dassey would remain in prison pending the appeal's resolution, Dassey's interrogators used techniques that courts around the country have repeatedly approved and Dassey presents a danger to society.
Drizin and Nirider countered with a filing that argued Dassey has behaved in prison and the state hasn't identified any harm that might come from his release.
The 7th Circuit judges - Frank Easterbrook, Kenneth Ripple and David Hamilton - issued a two-page ruling Thursday saying only that the state's emergency motion was granted and Dassey will remain behind bars pending the outcome of the appeal. It's unclear when that might come. Briefs in the case aren't due to the 7th Circuit until late December. A decision likely won't come down for weeks or even months later.