Breast cancer is often seen as a woman's disease, meaning many guys don't bother with regular breast checks. But this is something that needs to change.
To coincide with Breast Cancer Awareness Month, men's health charity 'One For The Boys' has teamed up with Samuel L Jackson to launch #InTheNipOfTime.
The campaign asks men to post videos and photos of themselves checking their breasts on social media.
"Men don't just get man boobs, they can get breast cancer too," says Jackson in the short film for the campaign. "So when you're thinking about copping a feel, cop a feel of yourself.
"Don't be the strong, silent type. If unsure, say something."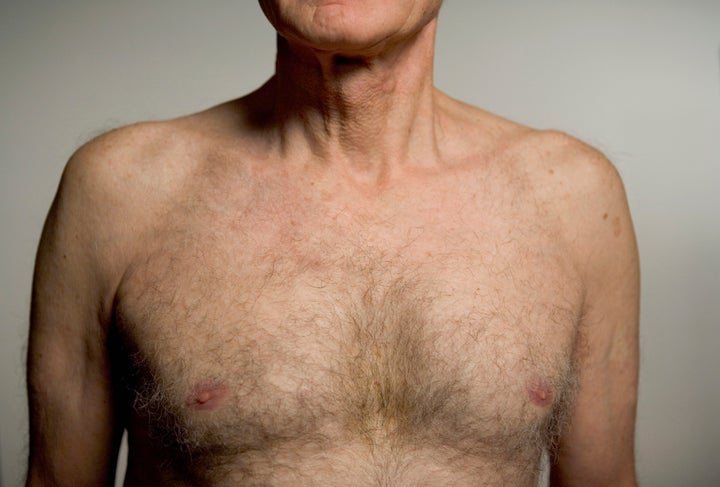 According to the charity, one in every 140 people who develop breast cancer are male and "although more women get cancer, more men are dying from it".
Sofia Davis, founder of One For The Boys, said: "We want to get men talking about cancer, bust the myths and change their attitudes towards their health.
"By raising awareness that it's not just about the pink ribbon, we're calling on guys to pay more attention to their bodies and speak up when they spot a problem through arming them with the knowledge they need to notice when something might be wrong."
The charity has also shared an infographic notifying men of the warning signs of the disease, such as:
1. Skin on the breast which has become puckered, dimpled or changed texture.
2. A nipple that has become hard, inflamed or looks sore.
3. Gunk (or discharge) coming from the nipple.
5. A hard lump, usually under and around the nipples.