A man has been arrested after trains were delayed by a car found abandoned on a railway line.
Emergency services were called to the incident near Pitsea, Essex, after the Volkswagen Polo was found shortly after 4.15am on Tuesday, reports The Press Association.
Rush hour services between Pitsea and London Fenchurch Street were disrupted throughout the morning.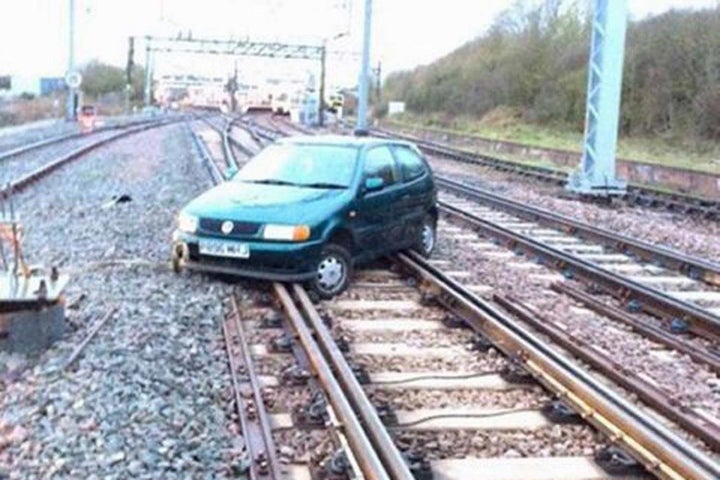 British Transport Police said a man had been arrested on suspicion of assault and firearms offences.
It is understood officers had pursued the car after it failed to stop on a nearby road.
Pictures taken by Network Rail staff show the car straddling the track.
Rail operator c2c said on Twitter: "Wheels fell off car when it was attempted to be pushed from line. Had to then wait to be winched out."
A spokesman for the company said the disruption would continue for much of the morning.
"We're sorry to our passengers who faced disruption throughout the morning peak," he added.