It may go down in legend as one of the worst dates of all time, but the man at the centre of the #PooGate fiasco has revealed he's going on a second date with the girl.
In case you were living under a rock last week, #PooGate left the world giggling when Liam Smyth revealed his Tinder date did a poo in his toilet that wouldn't flush.
Instead of covering the offending poo with toilet roll (as you do), the woman panicked and threw the poo out of the window.
To make matters worse, the poo got stuck between two window panes and the woman then got stuck trying to retrieve it. Cue a call to the fire brigade and red faces all round.
But to our delight, Bristol-based student Smyth appeared on ITV's 'This Morning' on Wednesday to say this sorry tale has a happy ending.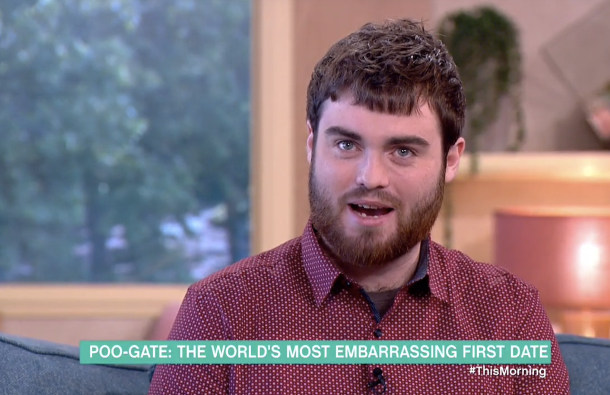 Speaking to Holly Willoughby and Phillip Schofield, Smyth said he's now planning to go on a second date with the girl, whose identity remains unknown.
"We were having a really nice night. We got on really well and had a lot in common," he said.
"We were watching the Louis Theroux Scientology documentary. About an hour in, she got up to go to the toilet and she came back after a little while, and said 'I don't know how to tell you this Liam. I know it's really awkward but I went to the toilet and it wouldn't flush and I panicked and I wrapped it up and threw it out of your window'.
"So, it was shocking. I said we would go and get a plastic bag and go out to the garden and deal with it. But that's when we discovered it was trapped between two windows.
"I can't imagine what was going through her head. But she dealt with it very well. She certainly owned up to it."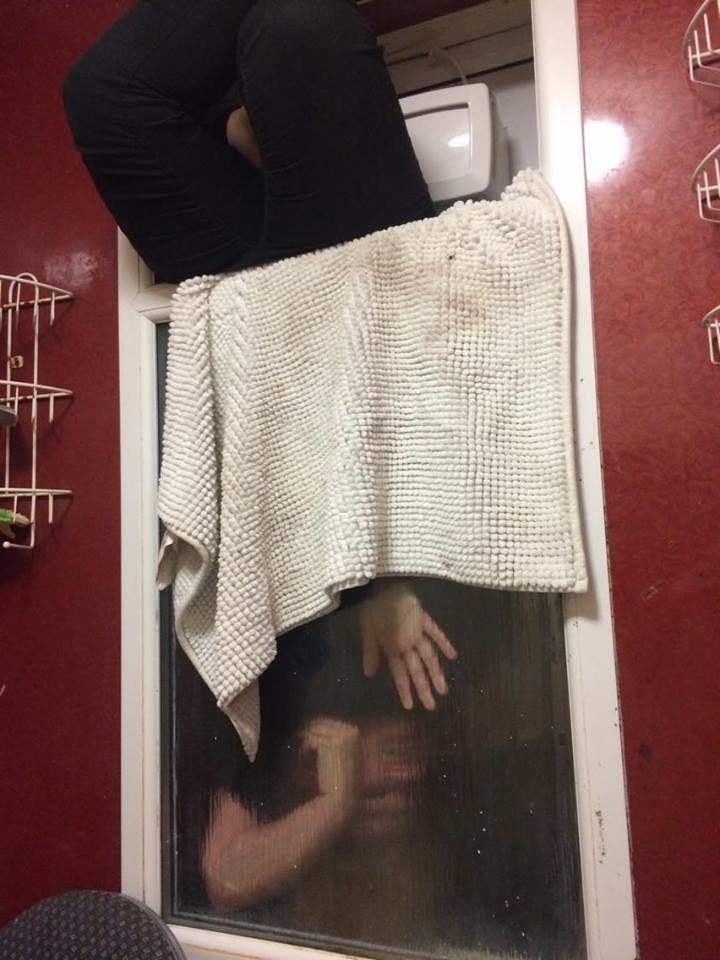 He added: "The original plan was to smash the window and be done with it but she thought she could reach down into the window. But she couldn't quite get there. She did reach it, to be fair. We launched it into the toilet. The poo's gone but she cannot get out. I was pulling and pulling and pulling."
Of having to make the decision to call the fire brigade, he said: "That was a mad moment. I don't think they quite believed what was going on at first. I told them she had dropped her phone when I did the 999 call.
"The only way they could get her out was to peel her out and smash the window. It was quite scary to be honest.
"I think I owe her a nice drink after all of this. Whatever happens we'll remain firm friends."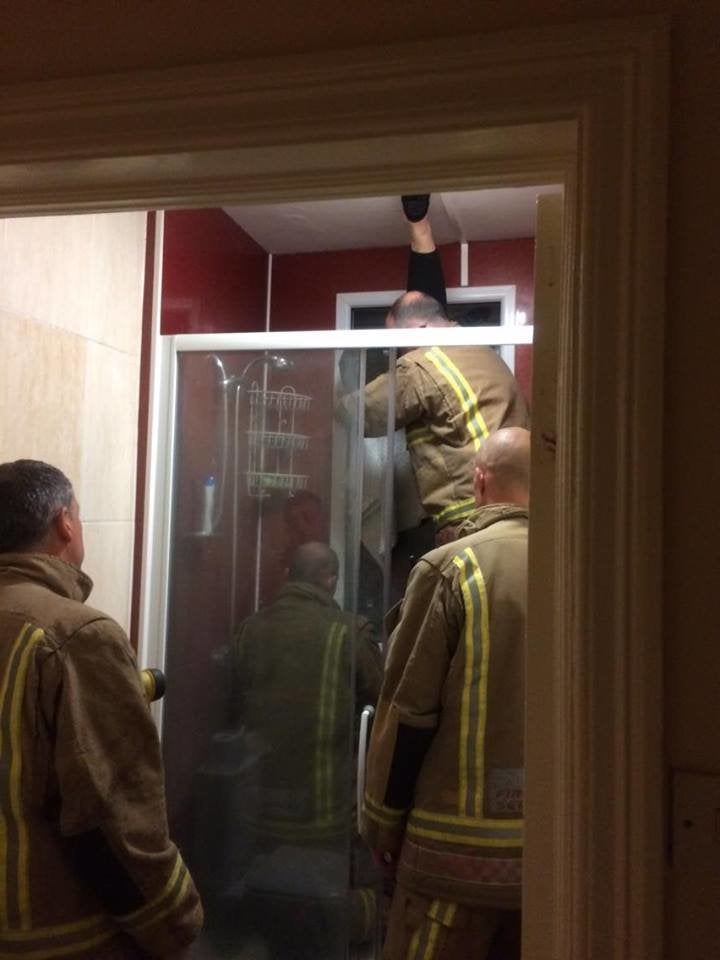 The money raised on his GoFundMe page - which was launched in a bid to make enough cash to fix the broken window - is now being split between two charities.
Smyth revealed he was donating the extra money to a toilet twinning charity to build toilets in the developing world - the money will be enough to fund 23 toilets. The rest will go to a charity to help members of the fire brigade who need assistance.
'This Morning' is on weekdays, 10.30am on ITV.