A man has died after being hit by several cars as walked on the M66 motorway in the early hours of Saturday morning.
The man suffered fatal injuries after being struck by four vehicles near Bury shortly before 2am this morning.
Police were called at about 1.57am to reports of a crash between junction 2 and 3.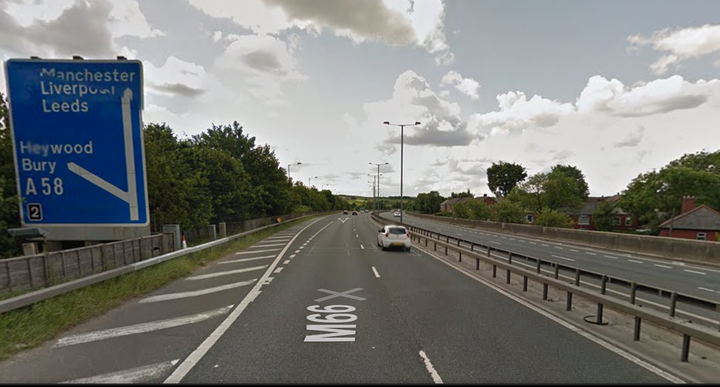 Greater Manchester Police said in a statement: "It appears as though a man was walking along the live lanes of the motorway, and was struck by an Audi A5 in white which was travelling northbound.
"The casualty was then struck by three vehicles travelling on the southbound carriageway.
"He was declared dead at the scene."
One man, aged 19, has been arrested on suspicion of driving under the influence and remains in police custody.
Sergeant Helen Hallworth, of the Serious Collision Investigation Unit, said: "We believe we have identified this man and we have now spoken to his next of kin.
"However, we still need witnesses who may have seen this man walking up the motorway to contact us as a matter of urgency.
"As ever, any dashcam footage would be gratefully received, but at this stage any information from eye witnesses would greatly help us with our investigation into this man's tragic death."
Anyone with information is asked to call police on 101 quoting incident number 284/130816 or the independent charity Crimestoppers, anonymously, on 0800 555 111.