A man was left heartbroken and hospitalised after he flew to China for a date with his online girlfriend who never turned up.
Alexander Pieter Cirk, 41, hopped on a plane to Changsha, China, to meet up with his online girlfriend Zhang, 26. But she never showed.
Rather than giving up hope, the romantic Dutchman decided to wait in the airport for 10 days, after which he was admitted to hospital with exhaustion.
It later transpired that Zhang hadn't replied to any of his messages as she was out of the country having plastic surgery, The Sun reported.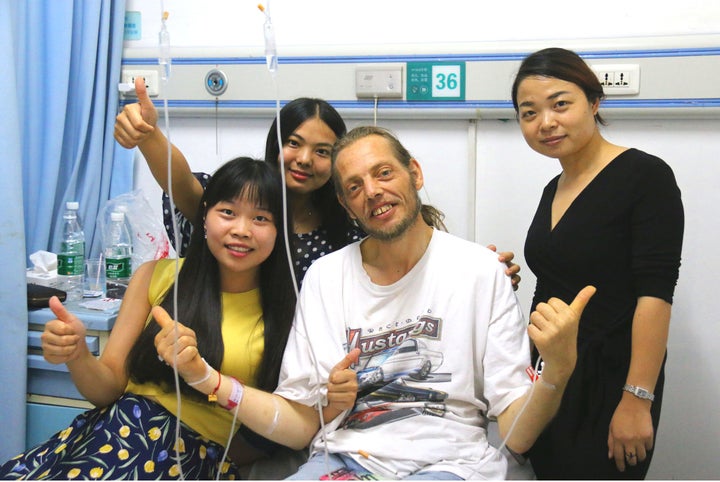 According to Zhang, Cirk had sent her a photograph of his plane tickets but she thought it was a joke.
She told CCTV News: "We had advanced our romantic relationship but later he seemed a little callous toward me.
"One day he sent me a photo of air tickets abruptly and I thought it was a joke. He didn't contact me later."
When Cirk arrived in China, he tried to message his love interest but she didn't respond. It later turned out that she was out of the country having cosmetic surgery.
Unaware, Cirk waited in the airport for 10 days, hoping she would show up. He was later hospitalised with exhaustion and pictured leaving the airport in a wheelchair with an IV drip.
The Dutchman has since returned home after being discharged from hospital.
His online lover Zhang said that despite the mix up, she wants to continue their romance and hopes to meet Cirk once he's recovered.